Staying on Track + Spring Leg Workout
Hiiiiiii 😀 Hope your Monday is treating ya well so far!
Catching up on the blog world?
–I put in my two weeks at a job I love, but can no longer stay at (job hunt starts today)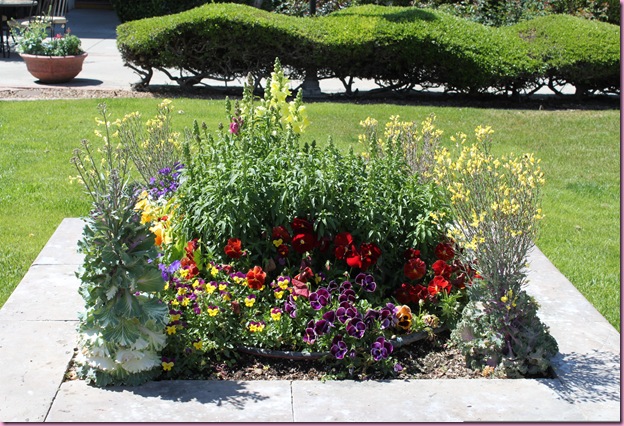 Since we spent all day house hunting yesterday, the Pilot and I decided to discuss our options and our own personal deal-breakers. We have very different tastes, and want to make sure we're both happy in our new place.
We talked over a rita… 16oz for me (which I couldn't even finish) and a 32oz for the Pilot (which he did, indeed, dominate)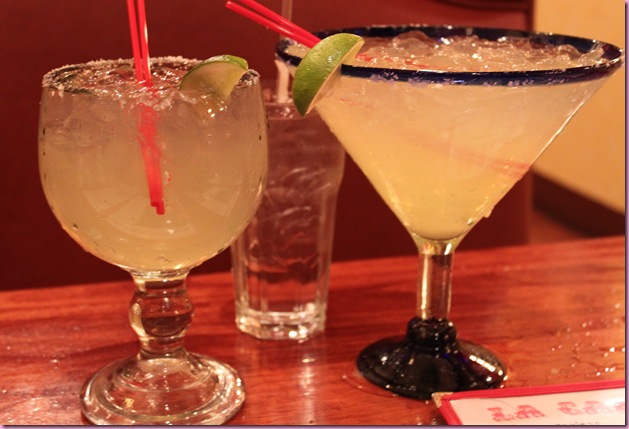 The house preferences are as follows:
The Pilot: contemporary style, pool, safe-ish area
Me: Location, re-sale value, structure/floor plan
We weren't planning on getting a realtor, but are thinking it might be the best choice since we could use some help finding one we're both crazy about.
We dined at Guadalajara Grill, which I frequent pretty often, but the Pilot hasn't enjoyed it in more than 7 months 😉
Fresh salsa, made right at your table according to spiciness preferences: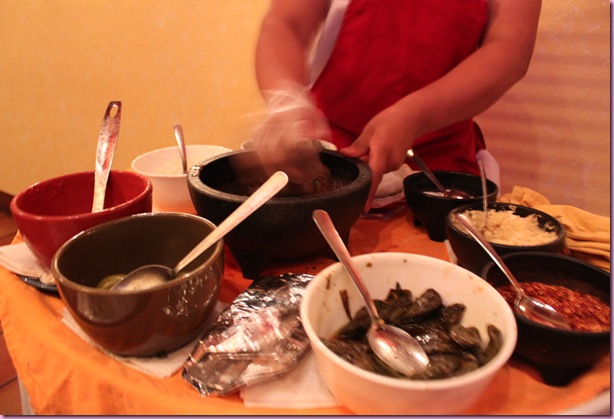 We asked for HOT… and it was perfectly mouth and nose burning 😉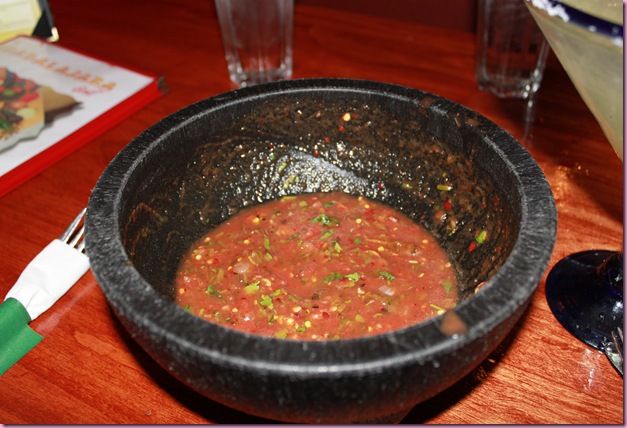 + a thousand fresh tortilla chips
For my entree, I rolled with the shrimp fajitas: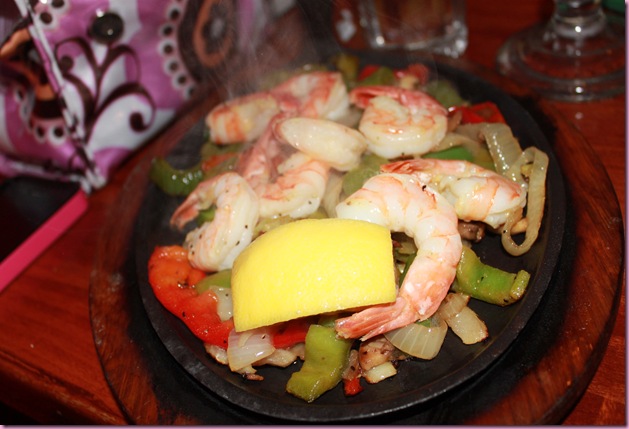 + corn tortillas, beans (cheese was scraped off) and guacamole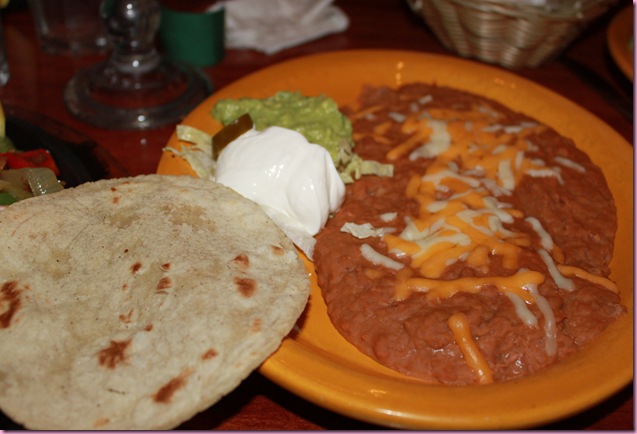 So lately, I've received quite a few questions about how I "eat so well all the time".
The secret?
I don't. It's about 80-90% clean, the rest is the not-necessary-but-delicious stuff 😉
For a while, I was doing the healthier treats all the time kinda thing, but it didn't really work for me. If I want a dessert, I want it to be gooey, chocolaty and I want to eat the whole thing. (I prefer vegan treats, but just because they're vegan doesn't mean they're not loaded with sugar)  I recently brought "treat night" back, which is something I did for a few years and really enjoyed it. I'll eat the way I prefer to throughout the week, and then one day each week or so, I'll roll with some different choices for food and/or dessert.
Yesterday afternoon, I thought to myself, "this feels like a great treat day", so I took a day off from the gym, enjoyed some sorbet, tortilla chips and salsa, fresh corn tortillas with my meal and a hefty margarita. It was GLORIOUS, and now I feel good to go on my Gina style of eating for the rest of the week 🙂
One treat I always have in the house is dark chocolate, which I snack on pretty much every day, and it's never a set in stone thang. If I really want something, treat night or not, I eat it and move on. NBD (No big deal) 🙂
How do you stay on track with your eats? Can you do the moderation every day kinda thing, or do you roll with a treat night?
I'm off to seize the day and all that jazz 😉
See ya later today!
xoxo
Gina
Something to do:
Spring leg workout!
I love working out legs because they show results fairly quickly. With the emergence of spring dresses and shorts, this workout is a great addition to any spring workout schedule.
Add in this workout to your usual workout split, or on a non-consecutive weights day. As always, make sure to check with a doc before making any fitness or nutrition changes.
Spring Leg Workout

Warm-up, cardio 5-7 minutes (low intensity, bringing it up to moderate)- run/walk, elliptical, bike, jump rope

Complete the following circuit, and then repeat the entire thing 1-2 more times. Use weights that are challenging, but that are appropriate for your fitness level.

1. Split squat (12-15 on each side)

2. Jump squats (pyramid style, as demonstrated in the video)

3. Calf raises (15)

4. Bench hip raise (hold a plate to make it more challenging- 15)

5. Jumping lunges (30 seconds)

6. Sumo deadlift (Can use dumbbells instead of the barbell 12-15)