Summer Shape Up is coming!
Hi friends! I hope you had a wonderful weekend and that those who were celebrating Mother's Day had a beautiful holiday. It was a great one over here. The Pilot made an amazing breakfast, I was showered with homemade gifts and lovely cards, we took a desert hike, and the fam came over for dinner. The Pilot grilled enormous filets of BBQ salmon with veggie packs and sweet potatoes, and madre brought over a ton of desserts. It was perfect.
Today I have exciting news: Summer Shape Up is coming! The fun starts June 1st – so mark your calendars! More details below and also on this page.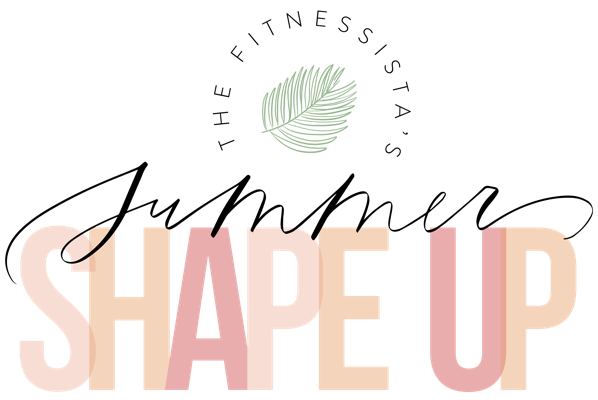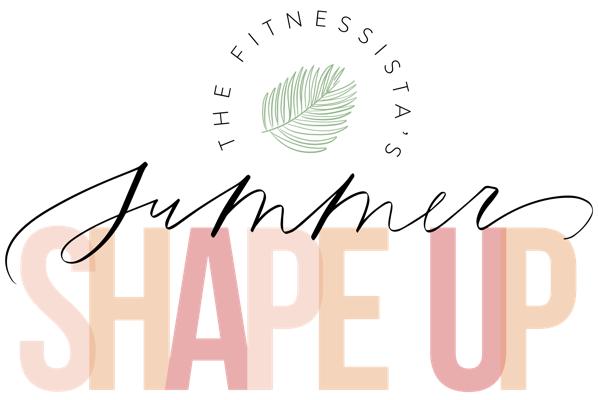 Here's a little bit more about Summer Shape Up:
This is a little challenge I started when the blog was a baby. I created a Google spreadsheet to see if anyone wanted to join in for extra accountability, and my inbox was FLOODED with emails in the first hour. I couldn't believe it! It's changed and evolved since then, but the mission has been the same: to share solid workouts with my fitness friends out there, sprinkle motivation fairy dust on everyone, and set some serious momentum as we head into summer.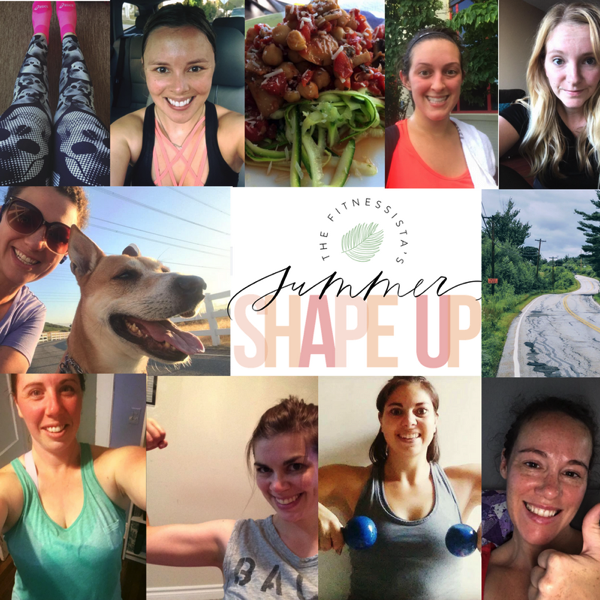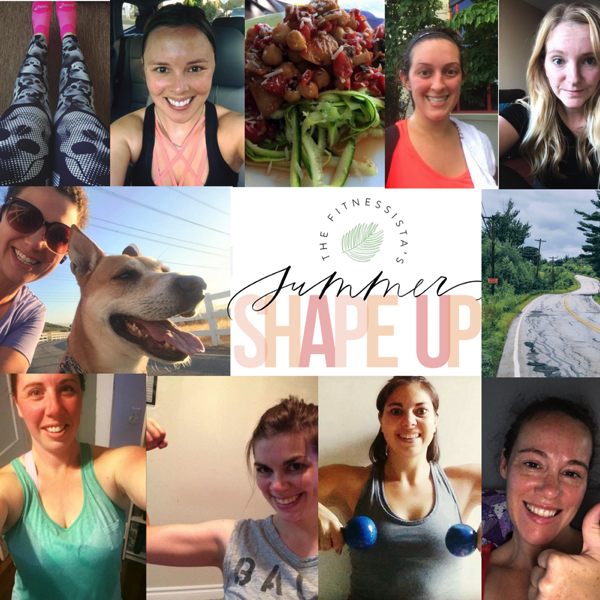 Here's how this year's #SummerShapeUp challenge works:
– We're focusing on consistency and motivation to get your some serious results as we head into summer. If you're feeling overwhelmed or stuck in your routine, I've got you. Sign up for this challenge so you can get some fitness wins stacked up to build consistency as we head into the summer months.
– This is an INSTAGRAM challenge! You will "check in" each day via Instagram stories or in your feed, using a photo (can be a sweaty selfie, a quote, shot of the gym, you and a partner, equipment, inspirational meme, whatever you'd like). You don't have to post on IG to receive the workouts; these check-ins are just to enter to win prizes! YOU WILL HASHTAG ALL POSTS using "#SummerShapeUp" and also the DAY of the challenge it is for you. For example, my description might be "Just finished the upper body workout! Feeling strong and ready to crush the day @fitnessista #SummerShapeUp #Day1″ – I will be sending you examples of posts via email after you sign up!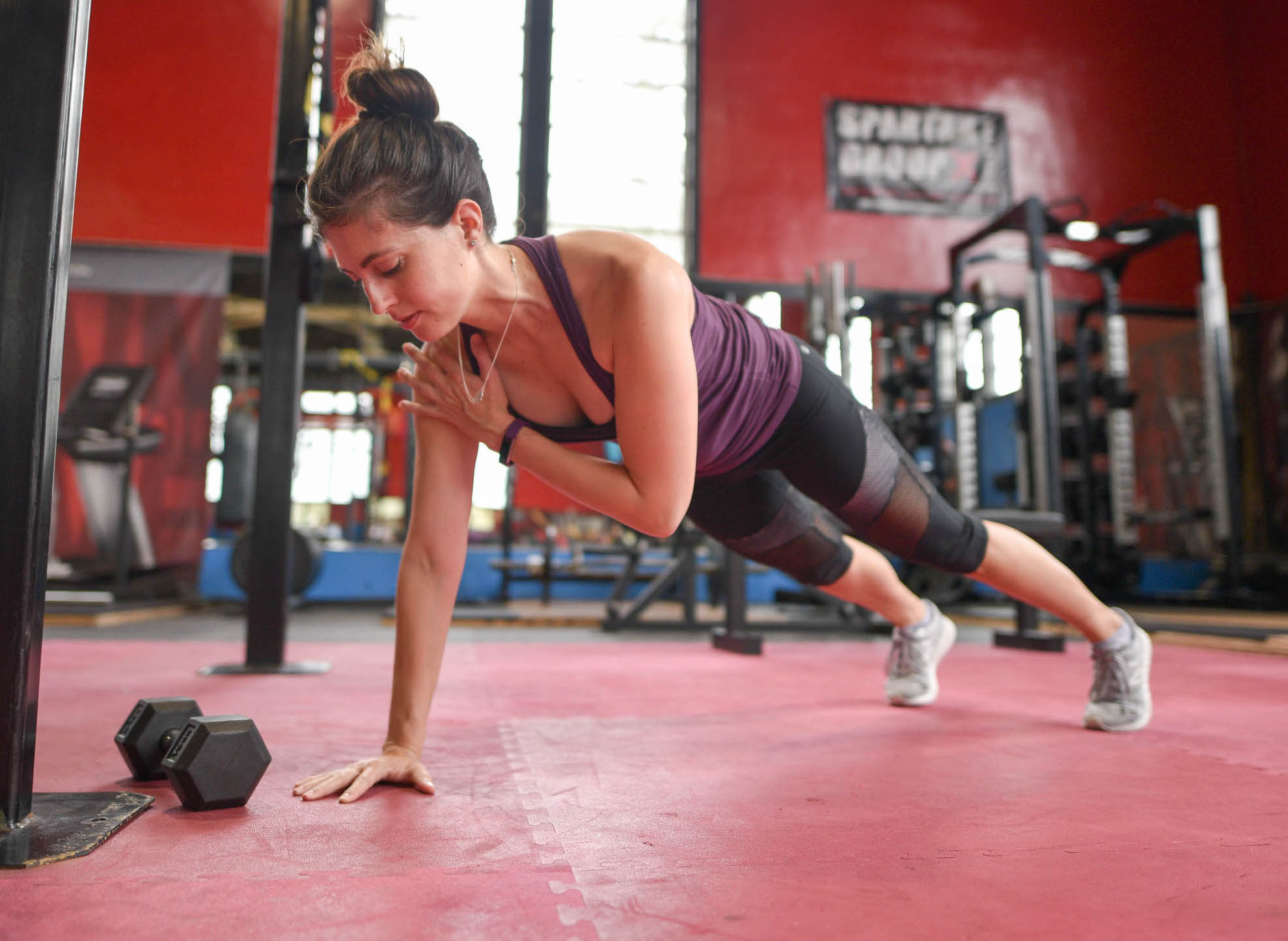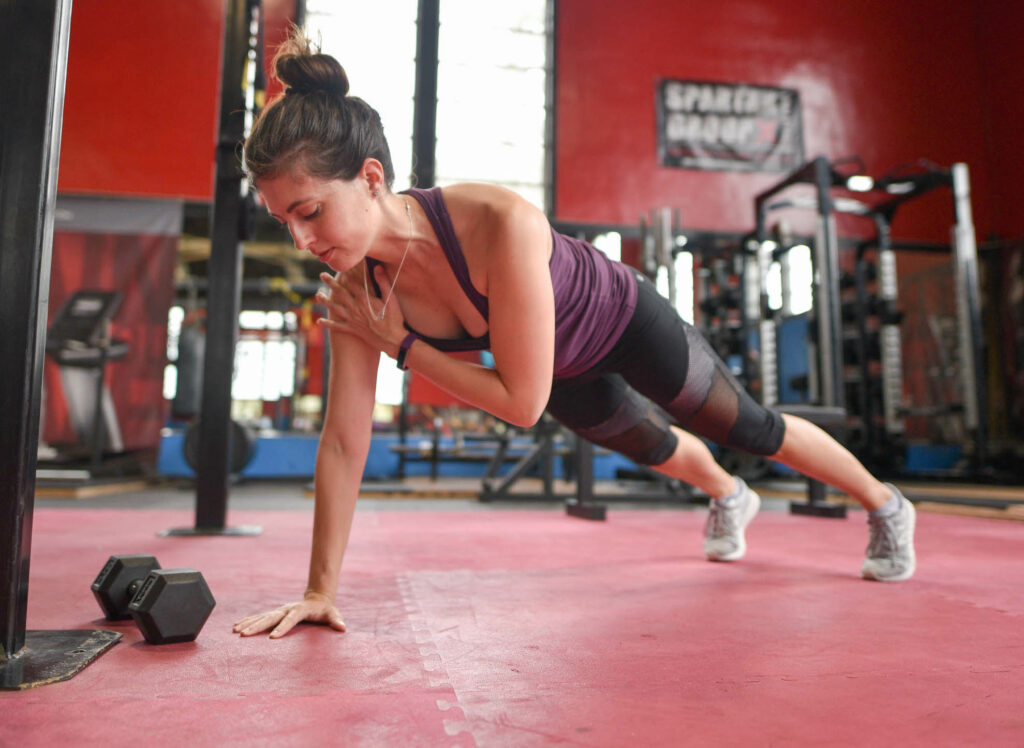 – To complete the challenge, you must complete 10 workouts in 14 days. Join hundreds of other women participating in this challenge and we'll be cheering for each other along the way! I can't wait to complete this challenge along with you.
– The workouts are short, challenging, and super sweaty! You'll get video tutorials and modifications for each exercise in the Summer Shape Up PDF. All workouts can be done at home just with a pair of dumbbells in 30 minutes or less.
– I'll provide the exact workouts via email, along with meal ideas, meal prep tips, and some new Spotify playlists. On Friday, May 28th, you'll receive everything in your inbox so you're ready to rock and roll on Tuesday, June 1.
– How to win: everyone who completes 10 workouts (verified by Instagram shares) is entered to win the grand prize: goodies from some of my favorite healthy living brands, a virtual fitness 1:1 consult with me ($199), and a year access to Fit Team ($399). (Also you don't have to post to join in! It just makes it more interactive and fun if you choose to do that part.)
Are you ready to join in the fitness party??
Sign up here! Can't wait!
xo
Gina