#HomeWorkoutWarrior FREE Fitness Consistency Challenge
Hi friends! Happy Monday! I hope you're having a wonderful day and enjoying the new year so far. We had a relaxing weekend around the casa.
The Pilot and I had an at-home caviar date after the kiddos were asleep,
we watched Soul as a family, hung out at the park, I lurked the Humane Society website (as I do every single day),
and went to my mom's for new year's menudo.
I also spent a lot of time going through your amazing survey responses and crafting my editorial calendar for the year.
As I went through the fitness struggles portion, hundreds of women had the same exact challenges:
consistency,
time,
and motivation.
And I TOTALLY GET IT.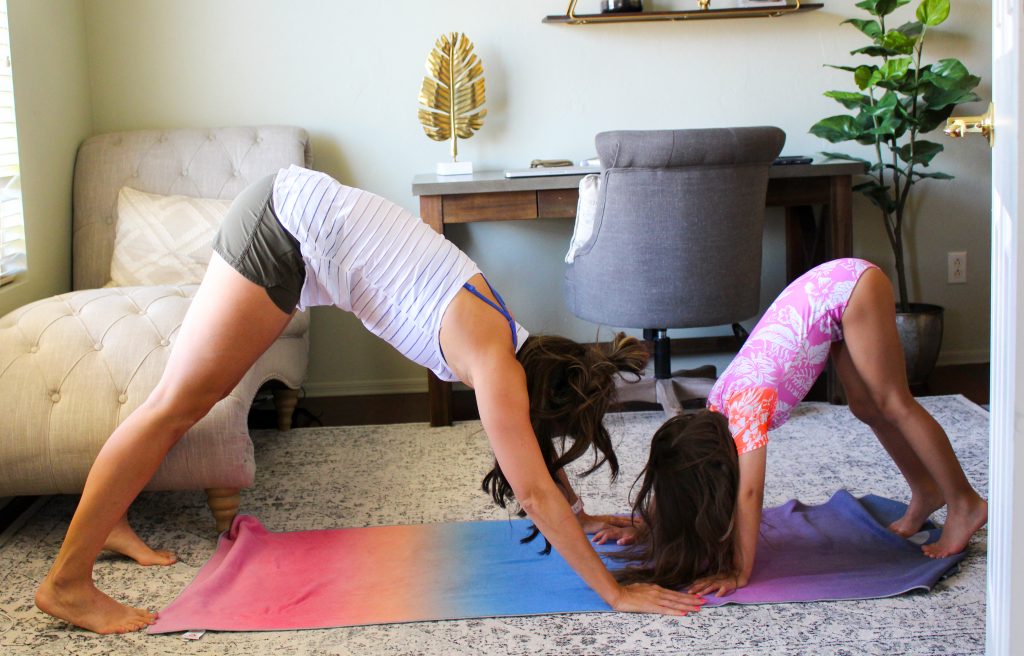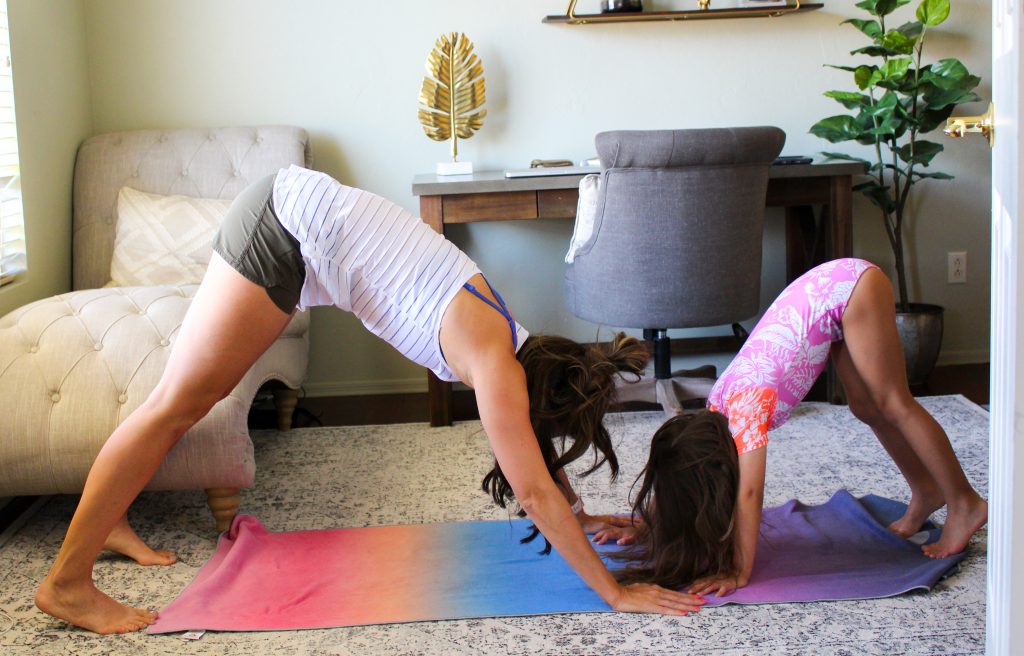 Our routines were completely flipped upside-down in 2020. Many of us went to teaching kids at home with our own work schedules to shuffle, our motivating classes and gym environments were closed, and we had to somehow work fitness into our daily lives with limited time and resources. We adapted and adjusted, but it was a huge shift and continues to be a mystery and struggle for so many of us.
The day can look something like this:
Planning an at-home workout for sometime during the day. Ending up being busy with the kiddos and losing energy and motivation as the day wanes. Skipping meals because I'm too stressed/busy, snacking on chips or small bites instead of making a nourishing meal for myself. Putting the kids to bed and slumping onto the couch, too tired from everything to work out.
I understand what it looks and feels like because I've been there!!
My motivation naturally wanes throughout the day and as time passes, I'm less and less likely to get in a workout. Before I know it, it's Netflix and wine o'clock.
Over time, I've learned the secret to shuffling short and effective workouts into my day so I can maintain consistency and keep my energy levels high for what I'd like to do. I've made fitness a priority because I know that I'm a better mom and human when I get in my workout. I feel energized, I make healthier choices with my nutrition, and I'm happier when I get in daily movement. I've also been able to create some strength and performance gains while working out almost entirely at home for the past 9+ months.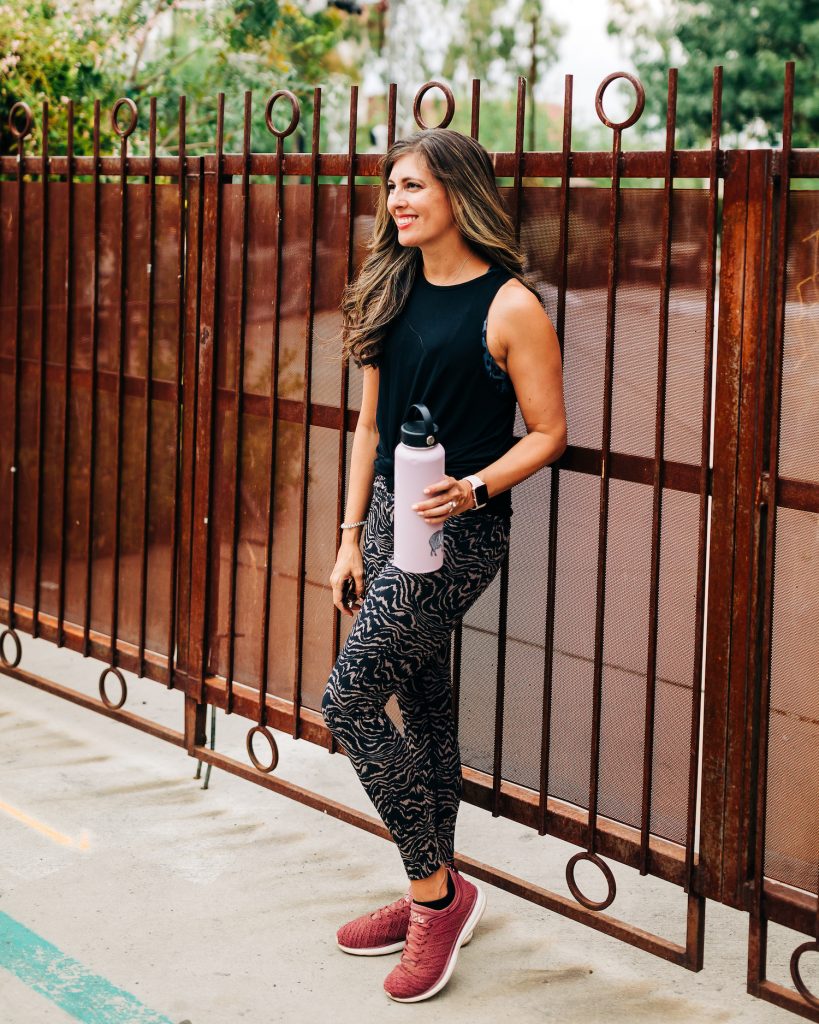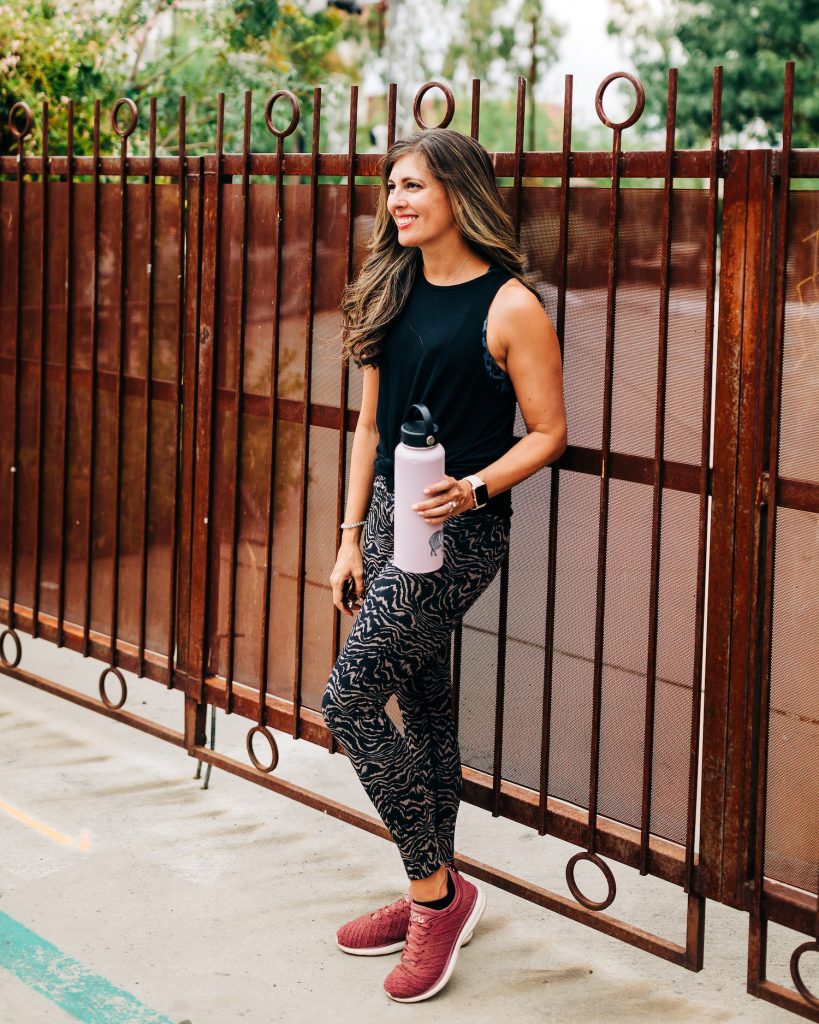 With my experience as a certified personal trainer and women's fitness specialist, I really enjoy putting together workout plans that are safe, effective, and crafted for maximum results with a minimal time commitment. Let's get in, get out, and get on with our day.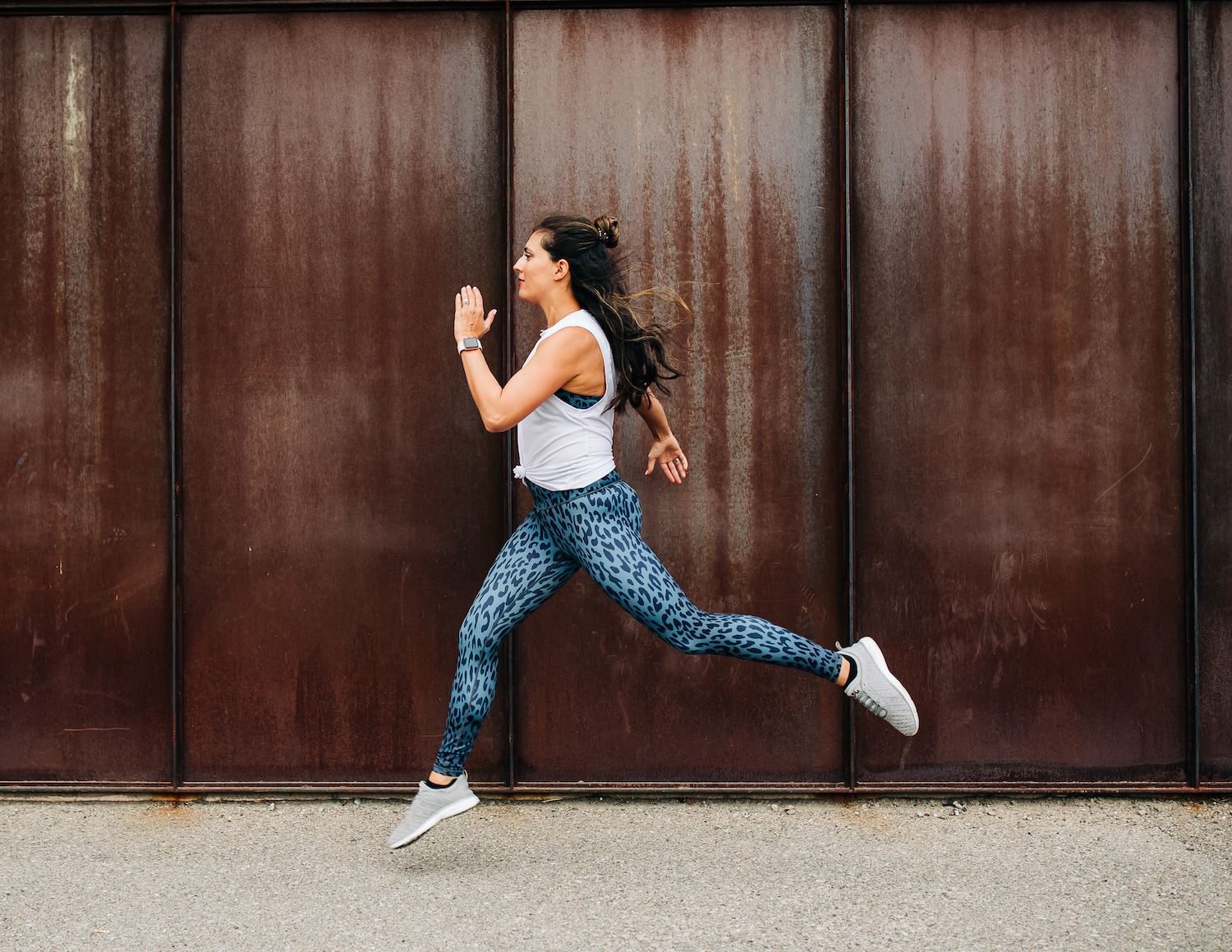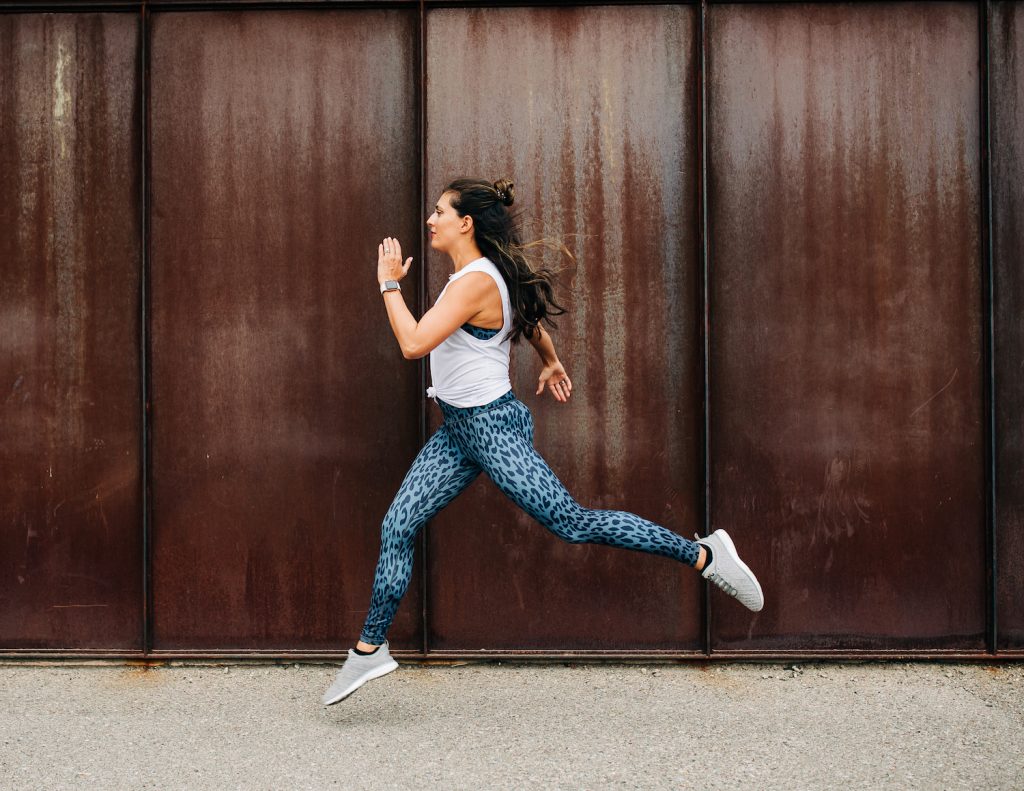 After reading so many of your responses (thousands!), I felt like I had to create a home workout challenge for us to do together this month to build consistency routines back into our lives and get the motivation going. (With resources and ideas on how to keep it going even when the challenge is over!)
I wanted this challenge to be short, sweet, and super effective, so the #HomeWorkoutWarrior Fitness Consistency Challenge was born!


Sign up here for your free workouts:
Here's how the #HomeWorkoutWarrior challenge works:
– We're focusing on consistency and motivation as we head into the new year. So many of us had our fitness routines thrown upside-down in 2020, so this is the perfect way to restart the momentum. These are quick, challenging workouts with a solid training split. All you need is a pair of dumbbells!
– This is an INSTAGRAM challenge! You will "check in" each day via Instagram stories or in your feed, using a photo (can be a sweaty selfie, a quote, shot of the gym, you and a partner, equipment, inspirational meme, whatever). YOU WILL HASHTAG ALL POSTS using "#HomeWorkoutWarrior" and also the DAY of the challenge it is for you. For example, my description might be "Just finished the total body workout! Sweating my face off and feeling strong @fitnessista #HomeWorkoutWarrior #Day1" – I will be sending you examples of posts via email after you sign up! You don't need to share on IG to receive the workouts; this is just to be entered to win prizes. 🙂
– To complete the challenge, you must complete 5 workouts in 7 days. Join hundreds of other women participating in this challenge and we'll be cheering for each other along the way!
– The workouts are challenging and intense. Don't worry, I'll be providing video workout tutorials and modifications as we go.
– I'll provide the exact workouts via email. On Saturday, January 16th, you'll receive everything in your inbox so you're ready to rock and roll on Monday.
– How to win: everyone who completes 5 workouts (verified by Instagram shares) is entered to win the grand prize: goodies from some of my favorite healthy living brands, APL sneakers, and a year access to Fit Team.
Some of the problems I've seen with other online fitness challenges:
– Total body workouts multiple days in a row. If movement is the goal, that's great, but if you're looking for a long-term plan and results, you need a smart strength training split. By working your entire body (especially to fatigue) every day, you're setting yourself up for burnout and possibly injury. This plan is set up with a safe and super effective training method to build strength, burn fat (if that's your goal), give you some motivation mojo and consistency.
– They're too dang long. In the past, I've done 4-week (even 12 week!) fitness challenges and it can feel daunting to go from zero to 4 weeks straight, especially when you're working hard. I feel like a weekly plan is the perfect amount of time to really push yourself and stick with it, and I'll be sharing ideas on what to do AFTER the challenge is over. I don't just want to give you workouts; I want to set you up for long-term success.
– Accessibility. You don't need any fancypants equipment to join in the fun. All you need is a mat, water bottle, and a set of dumbbells.
Are you ready to go for it?? Join hundreds of other women here and let's go after those fitness and consistency goals. Get more details here and please email me or leave a comment if you have any questions.
Comment below if you're excited!!
xo
Gina