Add natural sweetness and a boost of nutrients to your dessert when you make these sweet potato brownies.
Hey! How's your day going so far?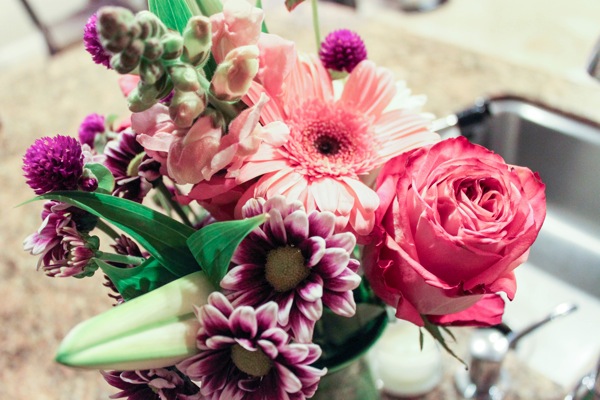 Lots of sweet potatoes in our house lately.
For Livi,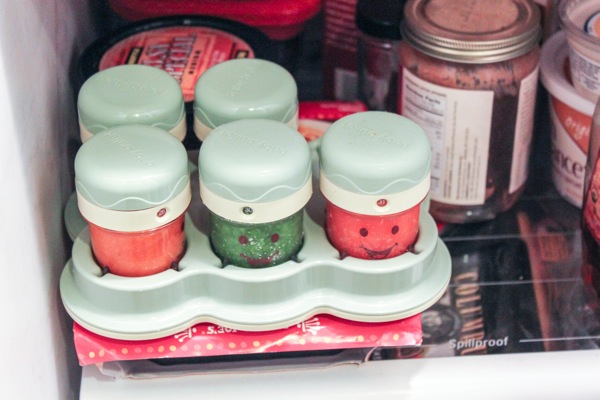 for Bell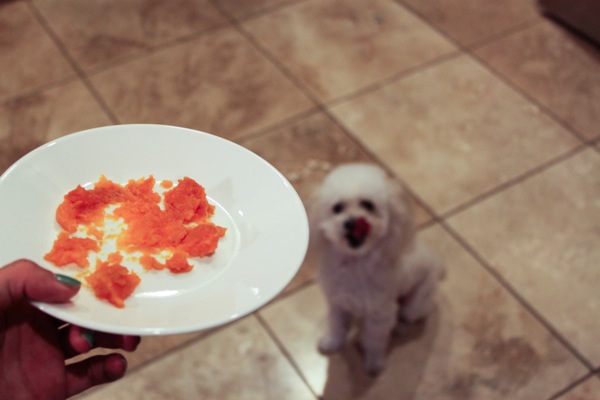 and for us.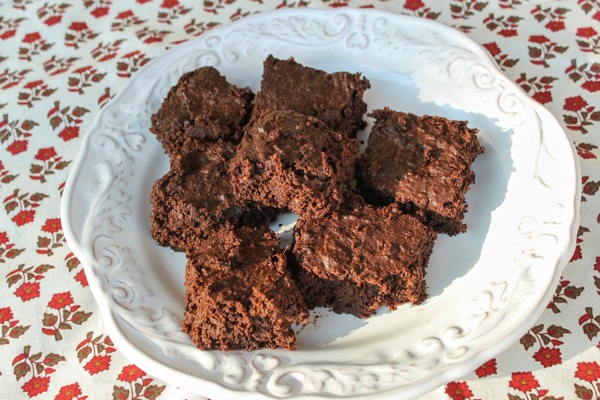 100% correct: sweet potato brownies.
I've seen a lot of recipes for vegetables in desserts lately, and as amazing as they look, I couldn't get behind it. Beans shouldn't be anywhere near my dessert, cauliflower is just a nooooooooo, but sweet potatoes? Now that's something I can deal with- they're already pretty dessert-y on their own.
In all fairness, this wasn't my idea at all. We have a surplus of sweet potatoes over here -at TJs you can't get just a couple of organic ones, you have to buy a big bag- and I was wondering what to do with the extras. I decided to bake something, since the Pilot was flying late, the sky was ominous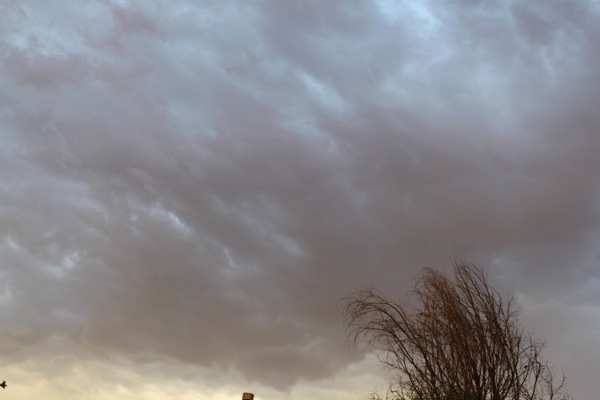 and it would distract me from worrying about him.
Instantly I went to Pinterest to check out my Recipes board, and remembered these glorious things. I haven't always had luck with Paleo-style recipes, so I un-Paleo'ed them and also decreased the amount of eggs. When you eat at least 2 a day, they're a valuable commodity and I didn't want to use 3 on the brownies, so I did one instead.
Here's what I came up with: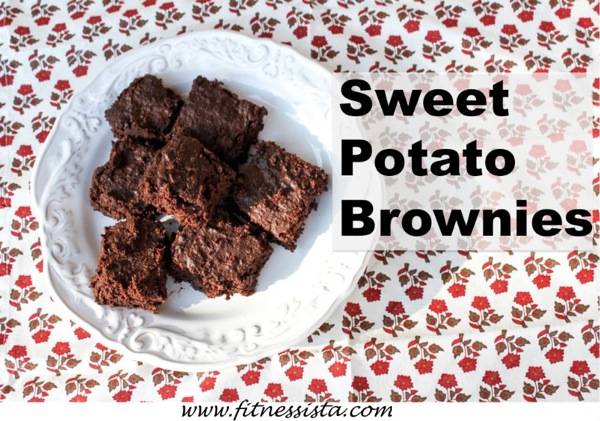 Print
Sweet Potato Brownies
-1 bar (3.5oz) dark chocolate
-1.5 T coconut oil
-1/4 C cocoa powder
-1 T alcohol-free vanilla
-1/2 tsp cinnamon
-1/4 tsp espresso powder (optional)
-flesh of two medium sweet potatoes (about 2 cups). Give them a whirl in the food processor for a smoother texture.
-1 egg
-2 T ground flax seed
-1/4 C maple syrup
-1/2 tsp baking powder
-1/4 C gluten-free flour blend (or any flour)
-hefty pinch of salt
Instructions
Preheat oven to 325 and grease baking dish (I used a pie dish) with olive oil.
Melt the chocolate with the coconut oil in a double boiler or microwave (stir and check in 20 second intervals).
Add in the cocoa powder and stir until there are no lumps.
Stir in the vanilla, cinnamon, espresso powder and mix well.
Next, add the eggs, flax and maple syrup.
Put dry ingredients in a sifter and sift into the wet mixture before stirring.
Pour mixture into pie dish and bake for 25 minutes until a toothpick inserted in the center comes out a clean.
Notes
These brownies are even better the next day, so don't be afraid to make ahead!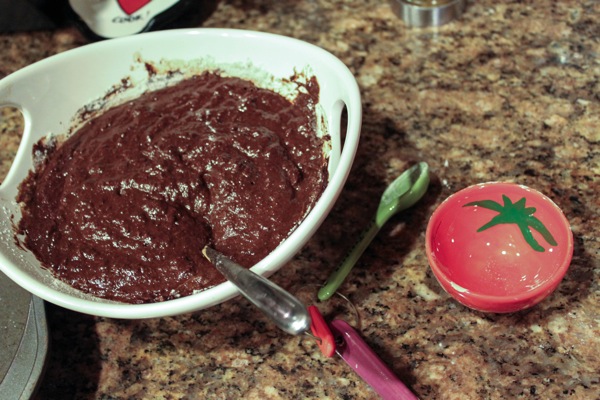 I enjoyed one for dessert, and gave one to that good-looking guy in the green flight suit when he came home.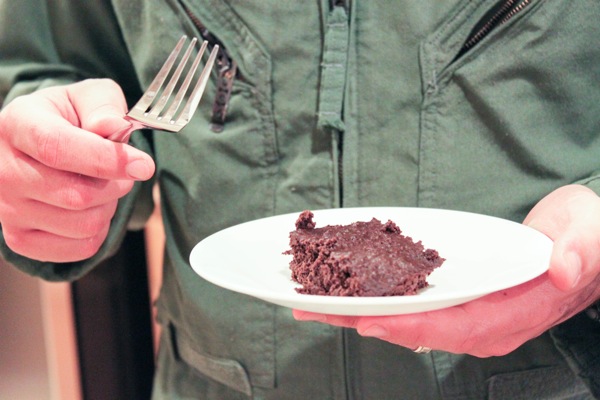 It was fun trying to get him to guess what the secret ingredient was. He loved them!
For those of you who are curious about the nutrition facts, here ya go.
This morning, I'm off with Liv to her baby class and no idea what we're doing for the rest of the day. It will be an adventure, I'm sure 😉
Have a great day!
xoxo
Gina
BEAR DOWN, CATS!! College World Series champions! <3
Something to do: Check in when you've done Workout 3 for the Summer Shape Up! How did it go? I've heard amazing feedback so far- keep up the great work, and keep the pics coming- I love them. (#summershapeup @fitnessista). I'll be doing some Week 3 shout outs tomorrow morning.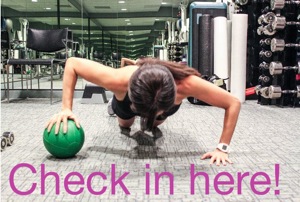 Here's a playlist for this week's workout, too! Hope you enjoy <3