Switching to the toddler bed
For the most part, our new house is put together and feels really home-y, but I still haven't finished Liv's room. We're in this in-between phase between nursery and toddler room, and still haven't switched her to a toddler or twin bed.
My philosophy has been, "If it ain't broke, don't mess with it" regarding her crib. For the most part she seems really happy in there, and knock on wood, we haven't had any escape incidents. (I typed this yesterday and then last night, she told Tom, "Dada, watch this" and proceeded to climb ONTO THE CHANGING TABLE attached to her crib. If you need a lesson how to jinx yourself, I'm your girl.)
She'll yell, "HELLO! I'm awake! COME GET ME!" in the morning or when she wakes up from her nap. (It makes me laugh to think she used to coo and sing to herself when she woke up and now is like, "Mama! Where are you?!") haha)
Her room in our Tucson house: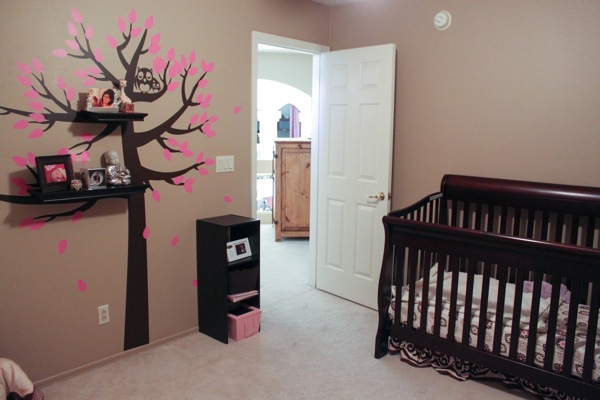 (I may or may not have cried a little to see that wall decal again… and not because it took me 18 years to put it up and to swiftly be removed when we moved out. Her Tucson room was so sweet. I'm hoping to create something beautiful for her here, too.)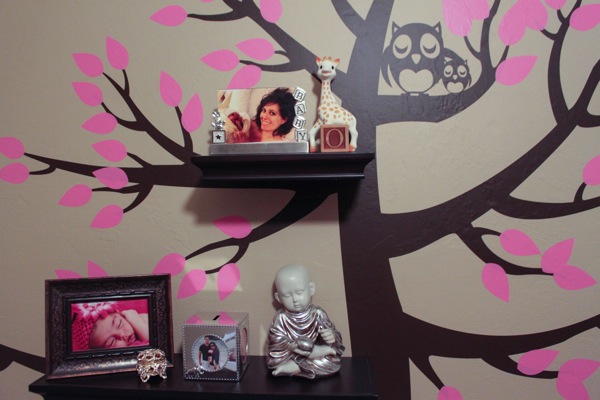 Her crib turns into a toddler bed, but she's getting a little too long for her crib. A couple more growth spurts and her feet will touch the other end! I feel like if we're going to convert it, we might as well make the switcheroo to a twin bed. Quite a few of our friends suggested switching her to a twin bed when we moved, but I felt like she already had a lot of changes to adjust to and didn't want to add another big one to the mix.
I'm hoping it will be no big deal, but really have no clue what to expect.
Also, the little lady is really into yellow, so a color theme change may need to happen 😉
Mama friends: when did you switch your kid to a toddler or twin bed? What did you use to keep them from falling out? Any tips to make the transition easier??
Thank you in advance for your ideas!
xoxo
Gina