Toddler Homemade Valentines + Thank you-notes
I'm going to go ahead and admit that up until now, Liv has had pretty much nothing to do with thank-you cards. They're something I'll quickly write out, usually long after she's in bed for the night, and send them out the next day. Sure, there have been a couple of times I've given her a pen to "sign" some cards, but for the most part, it's been all me. When I was reading "Baby Whisperer for Toddlers" (I'll write a full review, because it's fantastic), the author suggested involving your toddler whenever possible, especially with thank-you cards. I let her "help" me wash dishes and clean up around the house, but why not let her have a hand to thank others for the gifts she received? Brilliant.
This afternoon was a perfect opportunity to venture outside and work on her thank-you cards, which will double as valentines.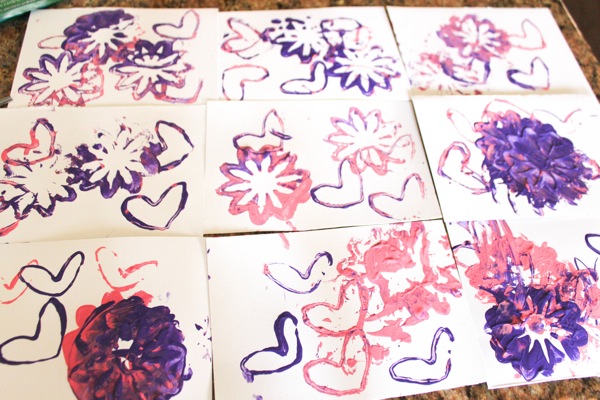 I saw the idea for the bathroom tissue roll hearts on Pinterest -and thanked my lucky stars for the crafty moms out there- and we used a flower-shaped fondant cutter as a stamp.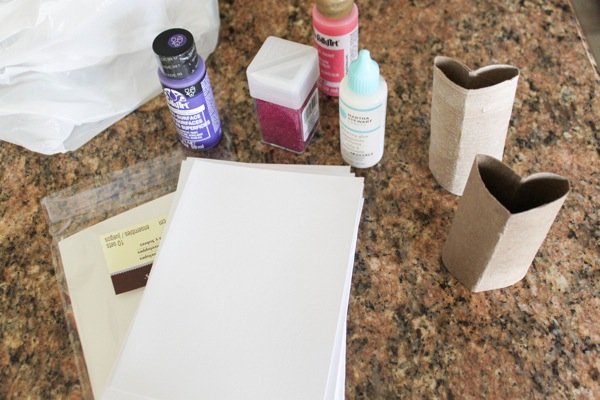 For the cards, I picked up some blank cards at Michael's when we were birthday supply shopping, and cut them in half so we'd get 20 cards instead of the original 10. After placing some magazine down, I added a paper plate with some pink and purple paint, the stamps,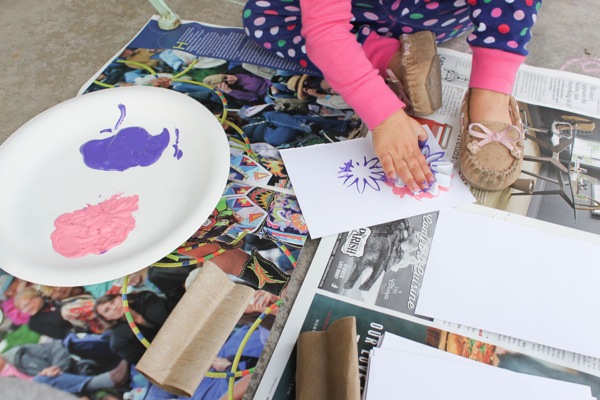 and we worked on them together.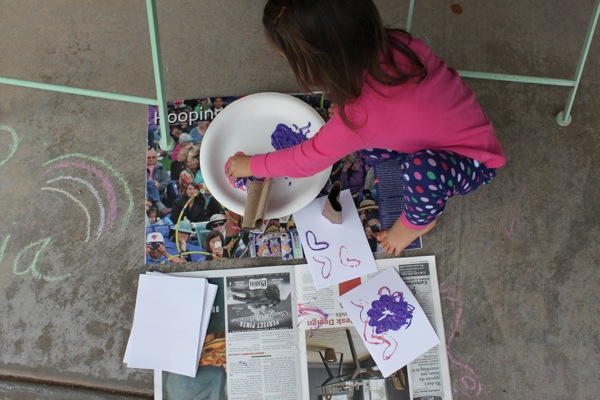 It was perfect because I could explain to her that we were making cards to say "thank you" to her friends for coming to her birthday party and for the gifts. 
She had a BLAST and got a kick of the paint all over her hands: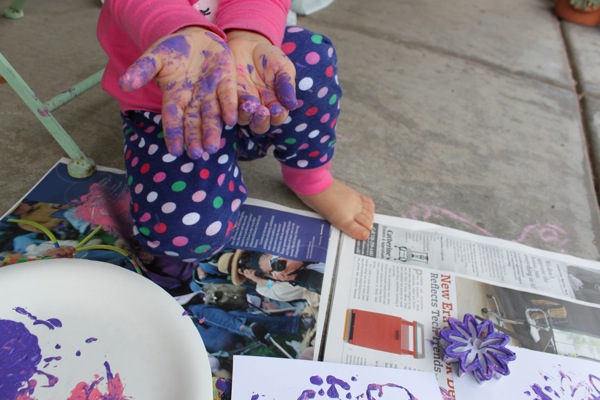 Such a fun afternoon adventure <3
Here's a finger-painting Valentine craft we did last year, if you're looking for ideas!
Any fun Valentine's Day plans or traditions? I've been scheming a fun family date…
Hope you have a lovely weekend!
xoxo
Gina