Toddler hairstyles and the froggy voice
The other day, I was looking for some hair inspiration for fun things to do with Liv. Her hair is getting so long, and I have a blast braiding and ponytail-ing it. It's kind of an athletic event, because she's usually walking around and playing while I follow, my hands intertwined in her hair and braiding as quickly as possible.
When I Googled, some hairstyles looked a little painful,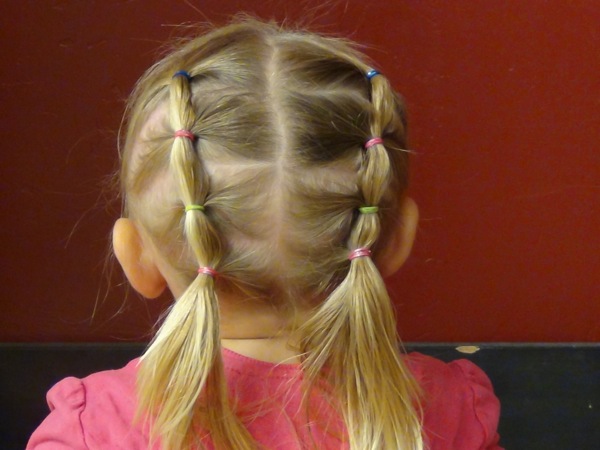 and those belonging to girls who own something called a flipper.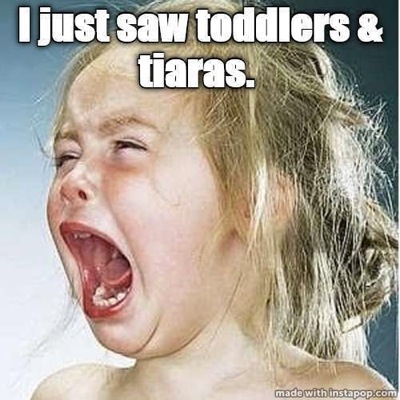 For Livi, my main goal is to keep her hair out of her face, and create a little staying power to last the carseat ride. Getting both of us dressed and out the door is an act of God itself, so I'm not about to complicate things with intricate hairstyles, as cute as they are. Her hair usually takes around 60 seconds to do– it's all I've got!
Some favorites:
French braid: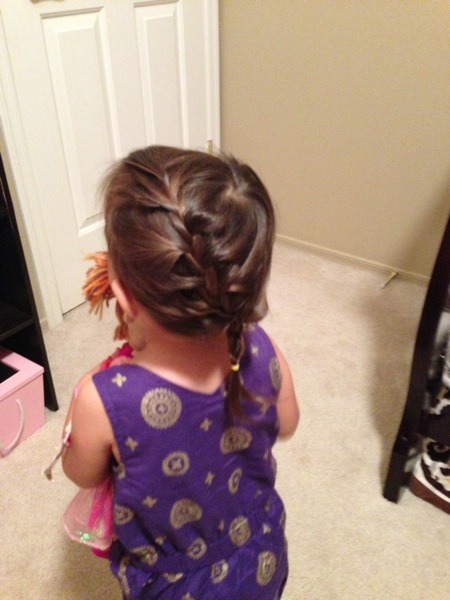 French braid pigtails: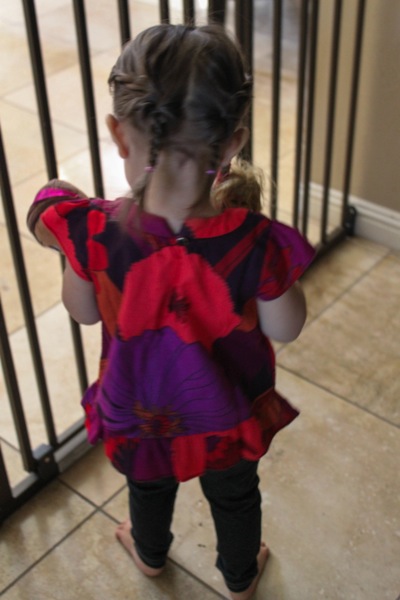 Pigtails: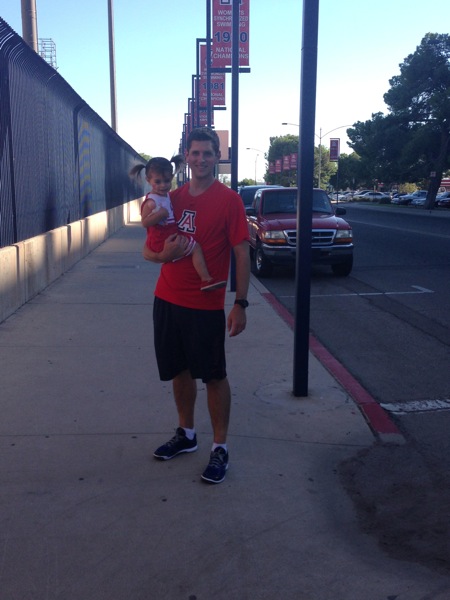 Twists into a top knot:
(couldn't find any pics of this one!)
Side braid: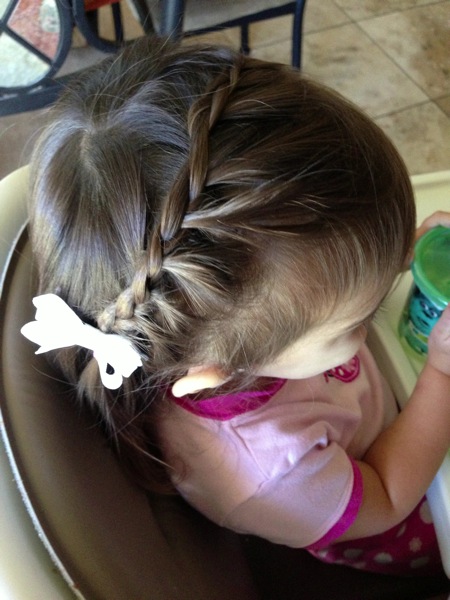 Crown braid: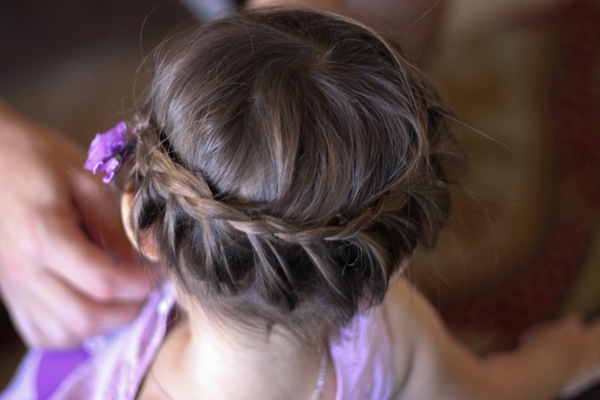 Some tips:
-Practice braiding! My mom taught me how to braid my doll's hair when I was three, so I've been doing it for a long time. I practice on my hair pretty often, which makes braiding others' hair a piece of cake.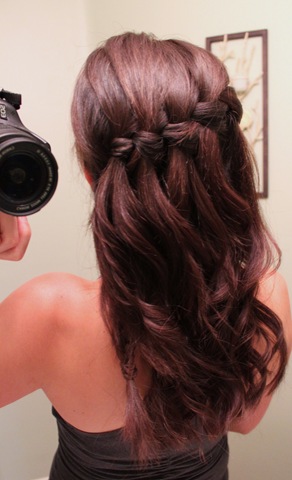 Since I'm a quick braider, I can do Liv's hair before she gets too bored standing still, or while she's walking around.
-Sometimes, I'll do her hair after she finishes breakfast and is still in the high chair. This is the easiest way, since she's entertained by Super Why! for a second and then all we have to do is get dressed for the day.
-Become friends with the twist. This is one of my favorite strategies to keep her hair out of her face and can go into ponytails, a bun or even just a clip. Fast, pretty and super simple!
This morning, she rocked two braids -she calls them her "Dorothy braids"- and was eating a snack. I took a little video of her singing, just to share how funny she is. She does this thing called the froggy voice and it cracks me up every time.
Hope you have a wonderful weekend!!
xoxo
Gina