Hi! Happy Wednesday <3 Hope you've been having a great day so far. Livi and I have had a fun week! We hit up the zoo yesterday and had a blast (even though I got us lost quite a few times we had fun walking around, eating popcorn and saying "hi" to all of the beautiful animals). I also took a BodyPump class on Monday and am still sore. It's been at least a year since my last class and it destroyed me in the best way possible. 
I can confidently say that the house is put together and unpacked, and it's a huge relief. It's nice to go through one of Liv's naps and be able to work instead of having the surrounding boxes stare me down. The unpacking was relatively quick, thanks to the fam who came to San Diego for a few days when we first moved to help us (!). I think it's as good as it's gonna get for now. 
Some pics from around the house:
(more pics are in last week's Friday Faves)
the kitchen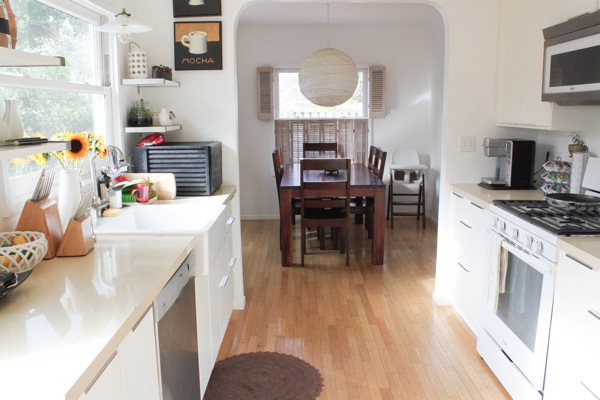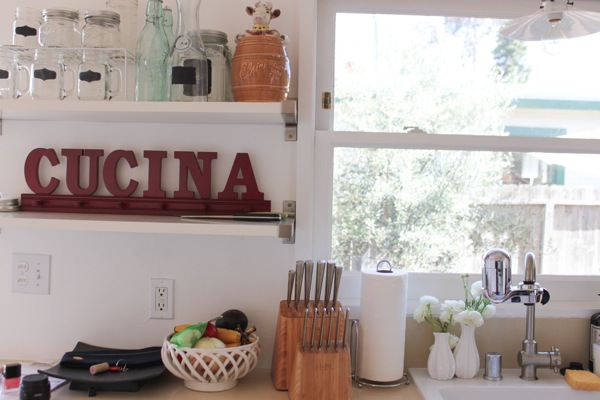 (The "Elsie" cookie jar belonged to the Pilot's grandmother. I was only able to meet her a couple of times, but I smile every time I see the cookie jar. She was a lovely woman, and full of so much spunk. When I was first dating the Pilot, she told me, "Next time I see you, you better have a ring on your finger.")
Dining room: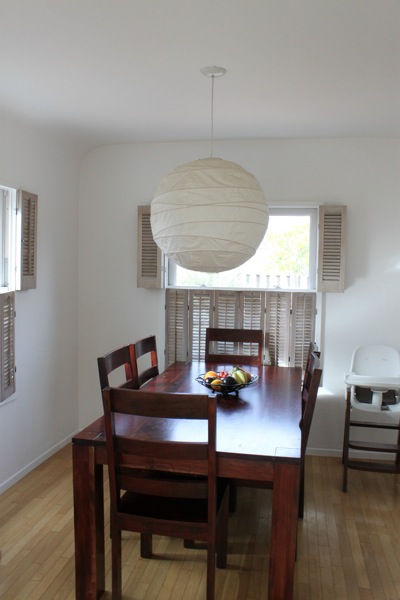 Living room: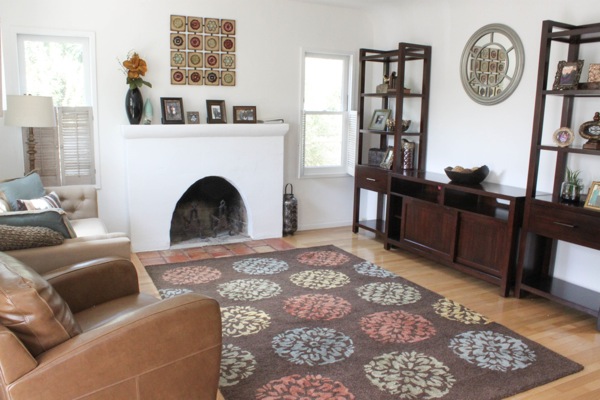 It's the first time that we haven't had a TV in the living room, and I kind of love it. We still have one in the den, but it's nice to make breakfast and enjoy dinner at the table without distraction from the TV.
Photo wall in our "new" home: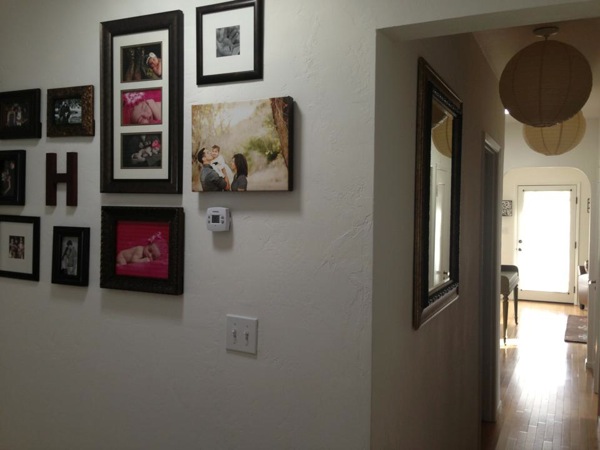 Guest bathroom: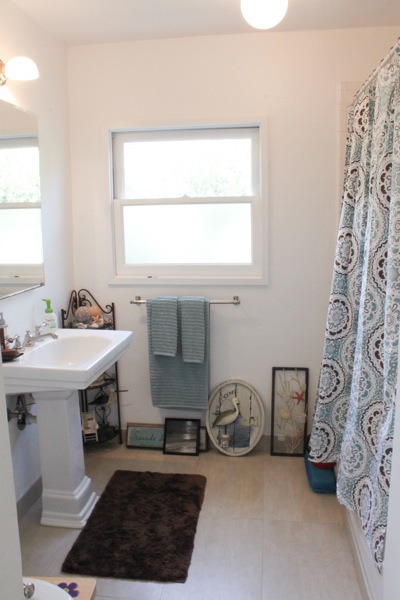 (still need to hang the wall art. We've always had a beach theme for our guest bathroom, and for the first time ever, it actually makes sense. When I first decided to do a beach theme, I thought about how cool it would be to use it in a beach house. I never thought it would actually happen.)
Our room: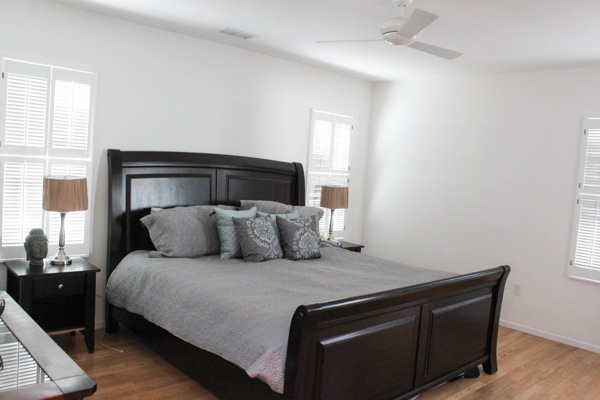 and closet: + glimpse into the master bath: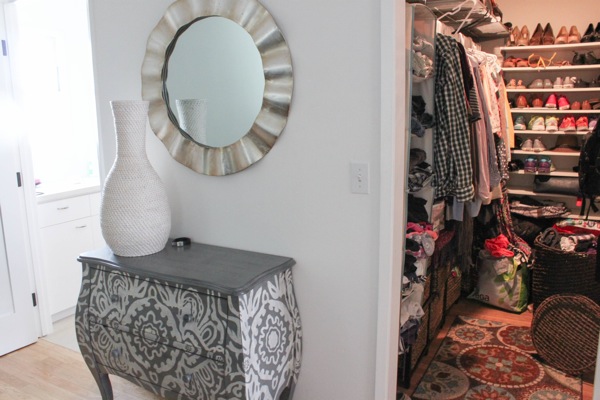 Den: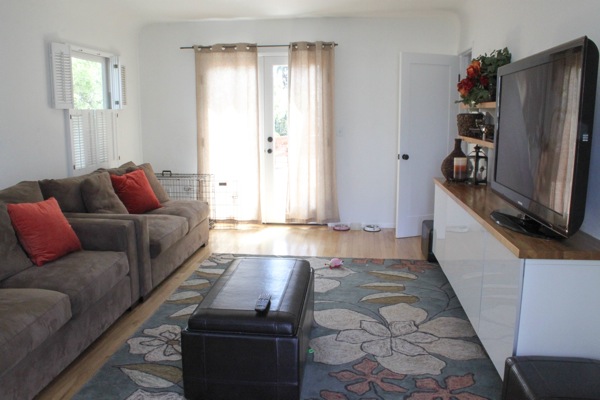 We still have to finish Liv's room and the guest room, but I think we'll be transitioning the little lady into a toddler bed so it's a work in progress. The guest room has some boxes of military gear that still need to be put away, but the owners are using one side of the garage for storage for the next couple of weeks. After we get it shuffled around, I'll share some pics of the man cave/exercise room 🙂
Some fun little touches: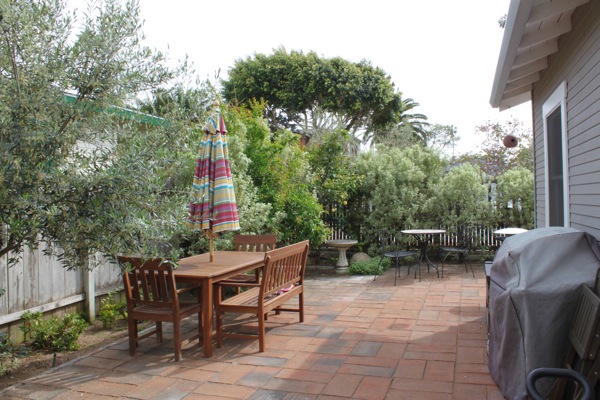 The greenery and garden is probably my favorite part.
We have roses: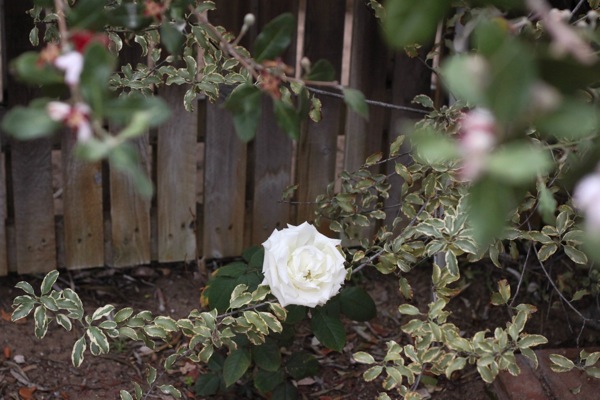 citrus trees (lemon and orange)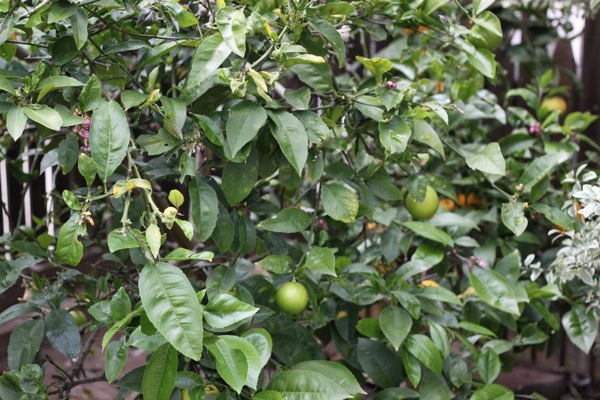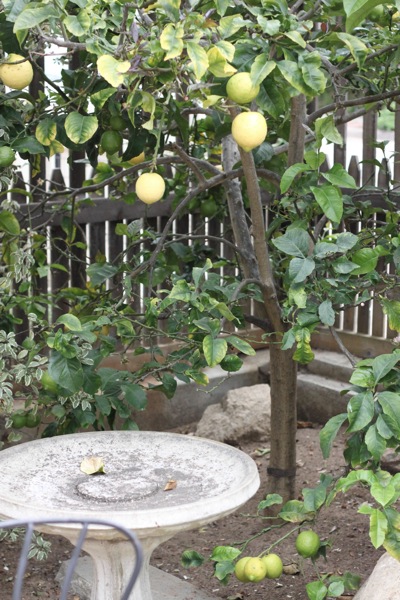 our tiny army of succulents that madre was so kind to drive with her: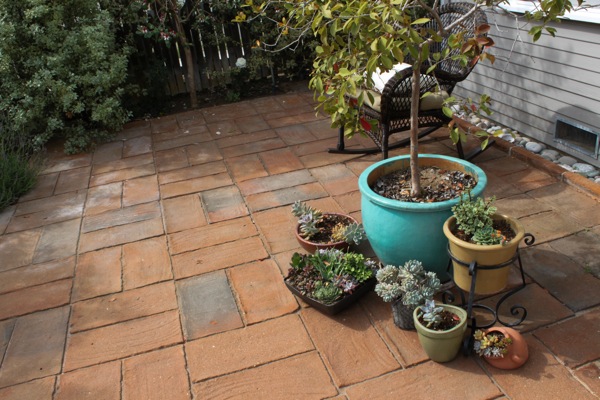 and an outdoor shower to wash off the sand 🙂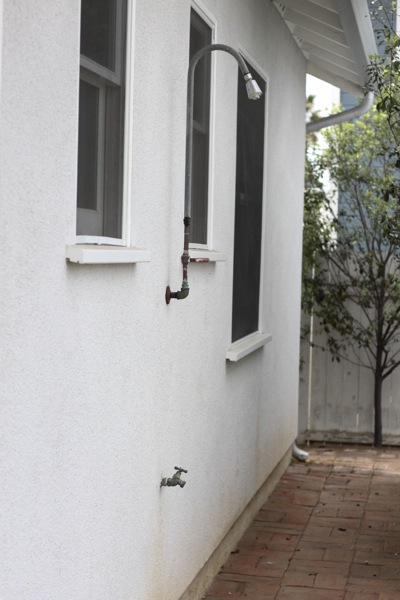 You can probably tell from my posts, but we're absolutely loving it here. We obviously loved being in Tucson, but the vibe of our San Diego house and neighborhood are unlike anything I've ever experienced. It's been so much fun to wheel Liv around in the wagon and explore all of the nearby shops and restaurants. We still have a lot to do to get settled: the Pilot has started all of the trainings and meetings he has to attend; I'm auditing classes at a gym where I'll likely be teaching, and have a Zumba audition tonight; we're starting to get together with toddler friends and activities for Liv. As long as we're together, it's all that really matters.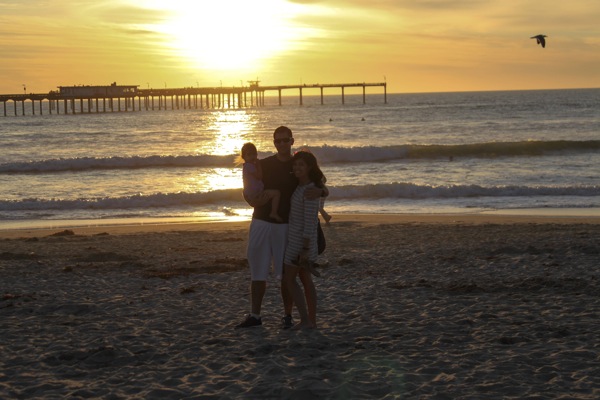 Hope you have a wonderful day <3
xoxo
Gina
Anyone have a unique theme for our of the rooms in their house? (I LOVE hearing about stuff like this!)
Any decor items that you received from friends or family?