Liv wants to walk more than anything. She pulls herself up on whatever she can -whether it's a stable surface or not, like a pillow- and takes a step away from it. She hasn't quite figured out the whole strength/balance combo when it comes to walking, but I love the way she just goes for it. Thankfully, one of us will catch her to keep her from splatting onto the floor. She likes us to hold under her arms and help her "walk" around the house. Once she figures it out, she'll be all over the place.
It feels like she was just the baby who felt so soft and snuggly in my arms, and now pushes up on me and laughs when I try to snuggle her.
She also likes to read to herself.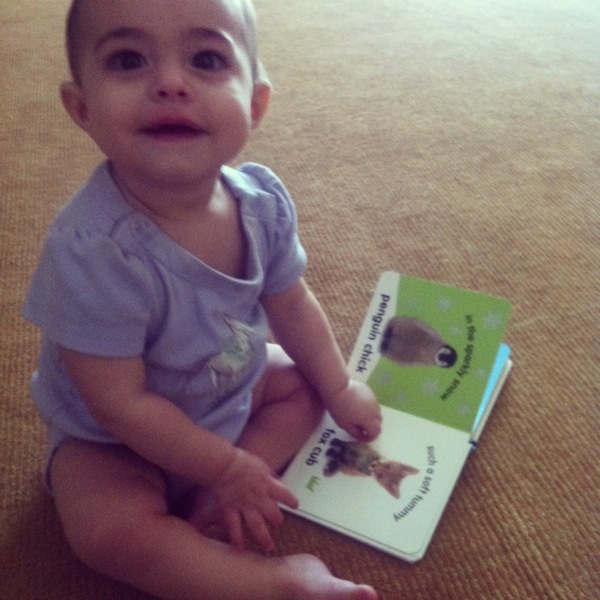 Once upon a time, she was swallowed by her infant carseat,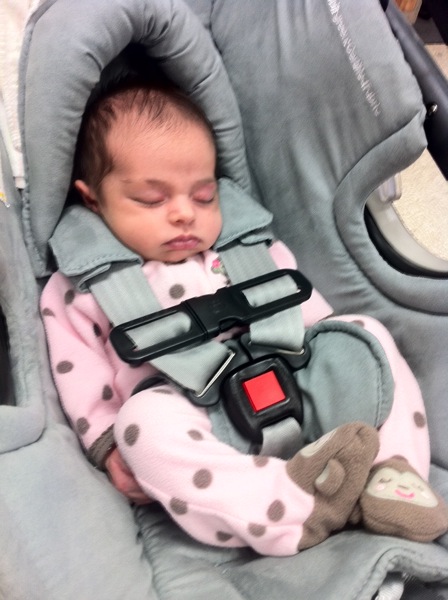 and now it's time to upgrade to a toddler seat and pack the other one away.
It's true that babies don't really need a lot of extra stuff to make them happy. But the things they do need, especially the ones that are safety-related, are tough decisions for me to make, especially when there are so many brands and options out there.
The initial thought was to just get the Orbit toddler seat, but after doing some research, I'm thinking it might not be the best option. The Orbit was awesome from birth until now, but from what I can see, it might be better off as just a baby carseat/stroller than one that would grow with her like we had hoped.
From the beginning, we have LOVED our G2 travel system.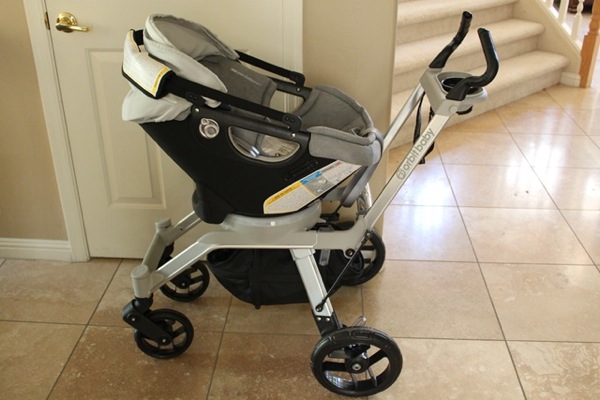 It rotated, so it was so easy to put the seat into the base and rotate to face backwards, and also rotate the seat in the stroller base, so if we were at a restaurant, Liv could be in her carseat and face towards us. It made it extremely easy to switch her from carseat to stroller mode if she was sleeping (just take the seat out and put it on the stroller base), but now, there's no way because it's too heavy to lift from the car with her in it.
She's always loved her bucket, but I'm starting to feel like it's becoming uncomfortable for her because her legs are so long. Time to upgrade to a big-girl toddler seat, but after checking out the reviews online, I'm thinking we'll choose something different than the Orbit. For the cost, there are a ton of options out there with better reviews, and the rotational benefit of the Orbit doesn't seem as critical when they're bigger since there's no way to lift a toddler seat with the baby inside (the seat itself is 35 lbs and Liv is at least 20).
I'm kind of bummed because I thought the Orbit would be able to grow with us and last until the next baby. While I was pregnant, I was so blown away by the awesome reviews of the travel system, I failed to thoroughly research the toddler and stroller seat options. The good news is that we bought it with a promo, so the bassinet was free,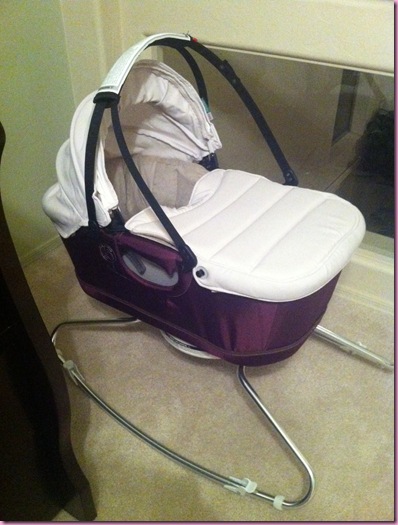 and we used the pieces often, but it's not going to be as versatile as I had anticipated.
Some of the other seats I'm looking at: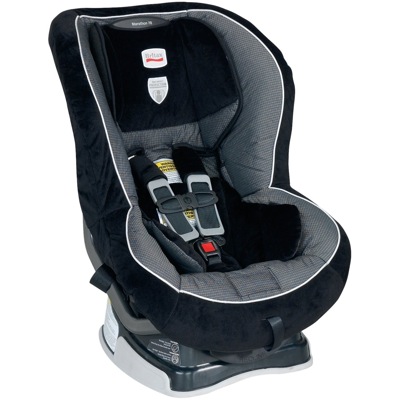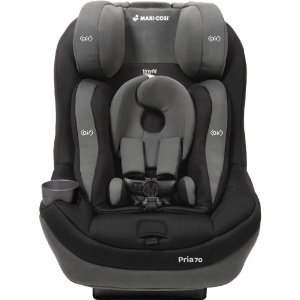 and Recaro ProRide: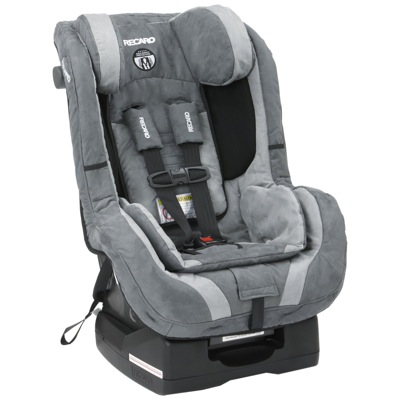 They all have excellent reviews, and I think the baby store here has them all in stock so we can check them out in person and decide from there. Fellow moms, please let me know if you have any of the above seats and what you think!
Stroller-wise, since the Orbit stroller base won't work with any of the above, we'll probably just use the Bob (which we all love) for outdoor adventures and running,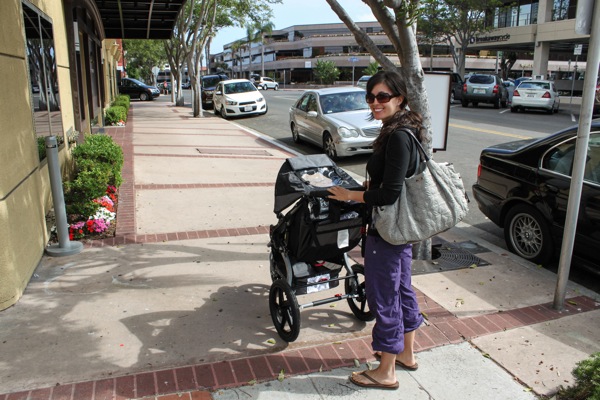 and get an umbrella stroller for errands and travel. Just something light, safe and inexpensive, since I usually wear Liv while we're out and about. At the rate we're going, she'll be walking next to me and holding my hand before I know it.