Hi friends <3 How are you? Hope you're having a lovely morning!
It's moving day!!! We're loading up my dadoo's flatbed trailer he lent us and starting to make trips to the new house. Cleaners are coming, locksmith, alarm guy, cable/internet… it's going to be crazy and amazeballz 🙂
Breakfast: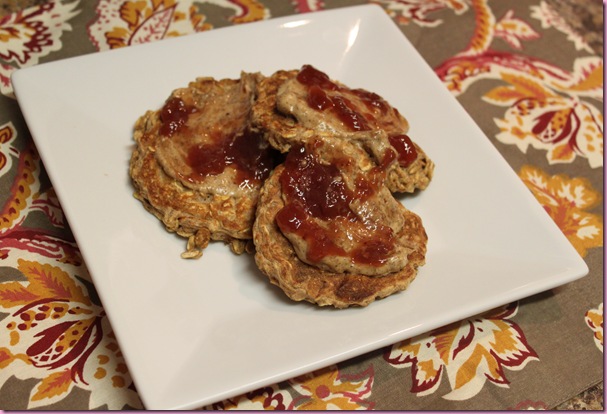 Oatmeal pancakes: look great, taste horrible. Not one of my best creations :/
I'll be back later today with tons of pictures, but before I go, I wanted to tell ya'll about the Great Fundraising Act.
Through blogging, I've been able to meet and connect with so many amazingly talented, intelligent, witty, and fun people. I always think about how fortunate I am to be a part of such an incredible community and for the friendships I've created through the blog world. Whenever a blogger draws attention to a particular cause or event, the blog world quickly takes action to demonstrate their support.
Now a fellow blogger needs our help <3

You may be familiar with Susan's blog: The Great Balancing Act. Susan is 25 years old, hilariously funny, and I've enjoyed reading her blog for the past couple of years. I missed out on a few months of posts, and then I received an email stating that Susan was diagnosed with lymphoma and that there would be a fundraising event in her honor to help with medical costs. Immediately, I went over to her blog to read the story, cried until I didn't have any tears left and said a prayer that she'd continue to be strong, brave, and kick this thing's ass.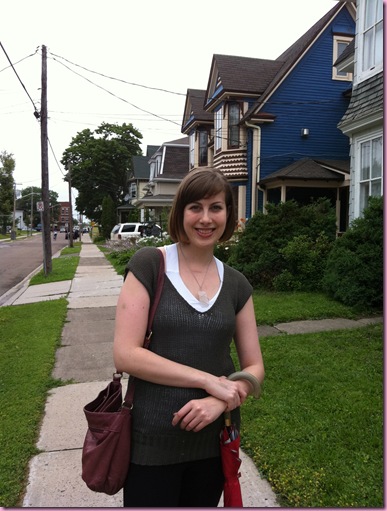 Source
You can read more about her journey in these posts:
She's blogging throughout the entire experience, and the attitude she's been able to maintain is truly inspirational.
The auction just started this morning and the bidding ends tonight. There is a crazyawesome amount of items to bid on (you can check out the list *here*), including some of my faves:
-Livewell 360
-Physique 57
-Babycakes cookbook
-Bob's Red Mill
-lululemon groove pants
I also donated a batch of custom macaroons and a TJs/Whole Foods goodie package 🙂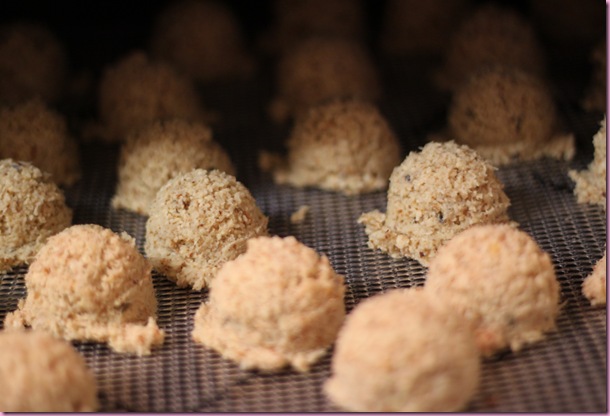 I'll ship worldwide, too. If you'd like to bid, *here's the link*. You know I hook my goodie package winners up 😉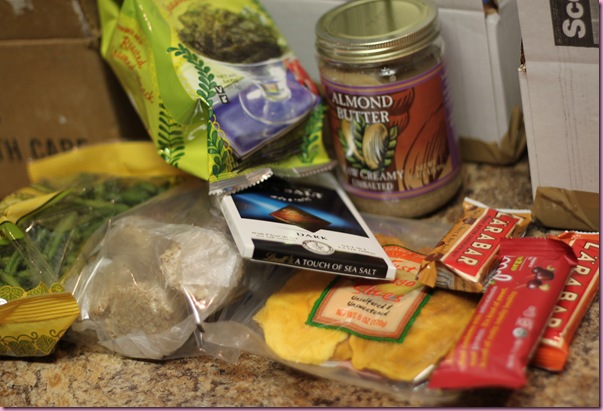 Off to move and shake. See ya later today!
xoxo
Gina
Head's up: Sun Warrior promo is live! Yeehaw!
Something to talk about: Which auction item do you have your eye on?? I'm excited to bid in between moving shenanigans 🙂