Hi guys! How's the day going? Hope you're having a wonderful Tuesday!
Packing mountain is currently in effect, since I'm heading to Anaheim for the IDEA World Fitness Convention and BlogFest!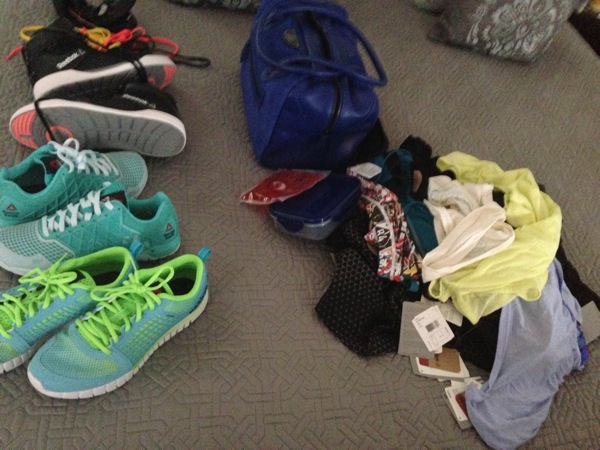 Are you going to be there? I'm stoked to take new (and fave!) classes, and signed up for some fascinating lectures (mainly focusing on Pre- and postnatal fitness, and HIIT). I'm also so excited to hang out with blog friends. If you see me, be sure to say hi! I'll be the girl with the giant bag o' snacks if you forgot any 😉 I LOVE fitness conferences and seem to do a mediocre job of fueling myself. Last year, I remember Kristin had all of these amazing snacks and breads and nut butters with her and I was like shoot. I need to pack some better snacks next time.
Here's what I've got in the stash to easily enjoy during lectures and in between classes: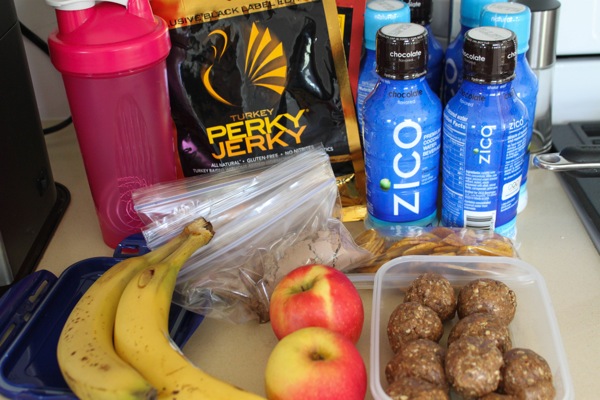 (Coconut waters, Shakeology portioned out + the pink protein shaker the Pilot picked up for me, some fruit, energy balls, plantain chips and Perky Jerky.)
I'll be going out to dinners and lunches with the girls, but I've found that snacks are pretty hard to come by at conferences. Previous tactics include raiding the expo sample tables in between classes haha.
My first IDEA conference was last year, and was by far the best fitness conference I've ever attended. They offer an incredible variety of classes from world-renowned instructors, in addition to top lecturers in an array of fitness and nutrition-related topics. I'm confident that I'll come back inspired and armed with new teaching skills and knowledge to share with my classes <3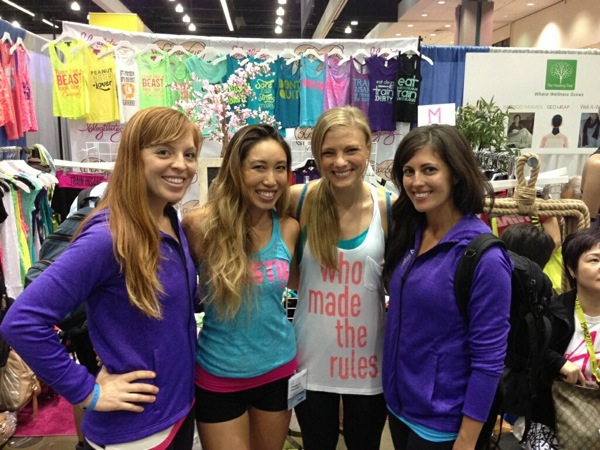 A surprise this morning? A familiar face in my barre class!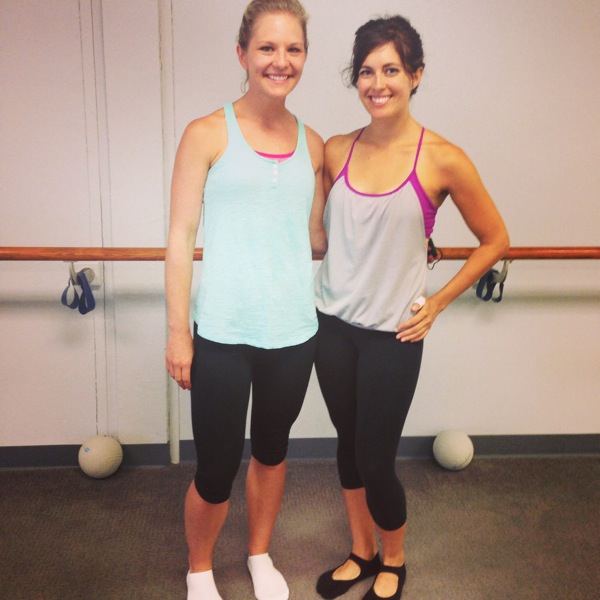 I was so excited that Ashley and her sister Lauren came to take this morning's class. I loved chatting with them afterwards, and hit up the juice truck on my way to the car.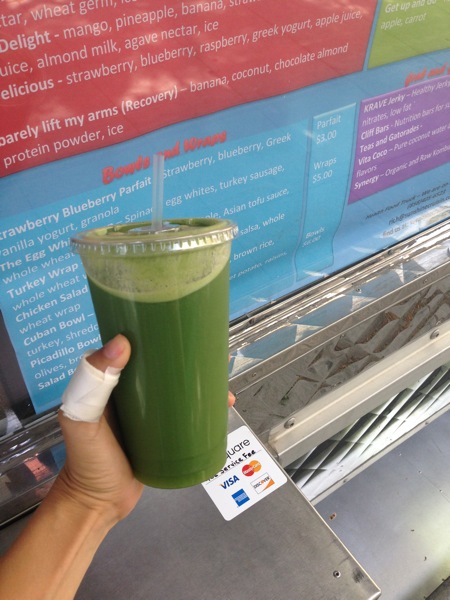 (Classic combo: spinach, cucumber, apple, lemon, gingah)
Time to get on the road! See ya from Anaheim.
xoxo
Gina