Hiiii 😀 How was your day? Hope you had a lovely Sunday.
Ours, of course, was full of packing, but it's the last time in a looooooong time we'll have to do this.
Bella helped, too 😉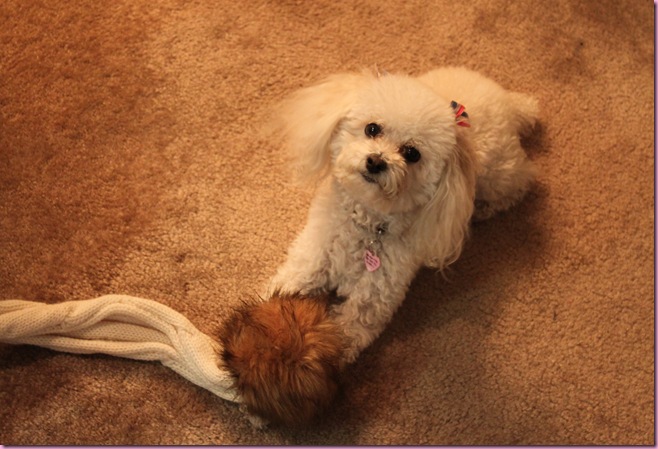 She dug that scarf out of the Goodwill bag and it has become her new favorite toy [for today].
Thank you so much for the gift ideas for our realtor! She already gave us a very generous gift as a thank-you, and for her, we're planning on a card + gift card to one of our favorite places to eat.
The verdict on the final walk through?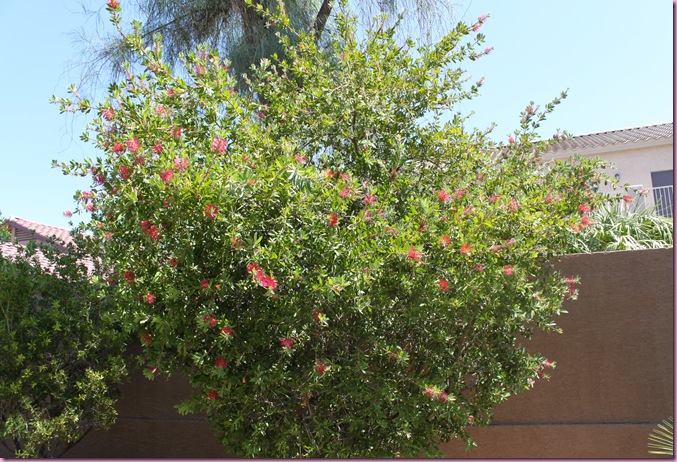 Pretty icky in there.
I didn't even take pictures because I was kind of stunned. New crayon drawings on the wall, dust bunnies and trash everywhere, a plastic toy stuck in an outlet –the Pilot couldn't get it out- and black carpet where the master bed used to be. It could be a LOT worse (all of the appliances are still there!) and it's nothing that a little elbow grease and paint wont take care of.
Part of me is a little stressed over everything we need to do, but thrilled > stressed by a landslide.
Some eats!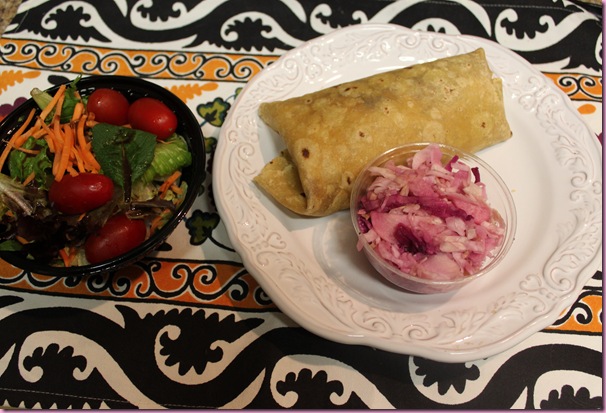 Hummus and veggie wrap on a teff tortilla, vinegar slaw from Beyond Bread, and a little salad with balsamic.
Popcorn with vegan chocolate chips and cinnamon for an afternoon pick-me-up 🙂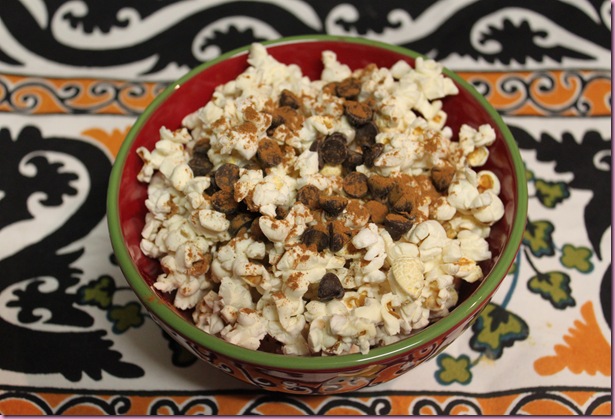 [If you haven't tried this combo yet- give it a whirl. The chocolate chips melt into the popcorn and… yeah]
It was my day off from the gym today, so I'm rested and ready to get back into it this week 🙂 One of my goals: yoga. I will make it happen 🙂
{Late} dinnertime over here!
See ya tomorrow with your chance for some macaroons 🙂
xoxo
Gina
Something to think:
"Develop an attitude of gratitude, and give thanks for everything that happens to you, knowing that every step forward is a step toward achieving something bigger and better than your current situation."

-Brian Tracy