Hey everyone! Sorry I'm a little later posting today- it's been go go go all day 🙂 Finally time to chillax a little. I loved reading your comments on the last post– it's comforting to know that I'm not only one totally freaking out about the oil spill, but heartbreaking that we have to think and worry about it in the first place.
I hope you've had a fabulous Friday <3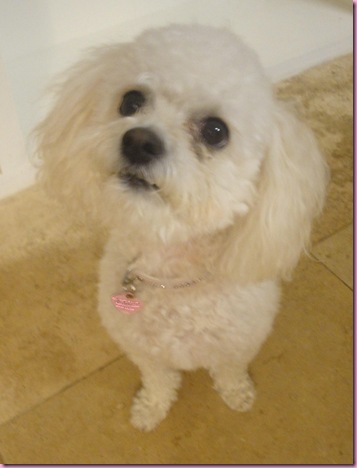 After teaching bootcamp this morning, I did my own weights + cardio workout before my training appointment.
I chugged some Vega after my sesh for protein powahhh: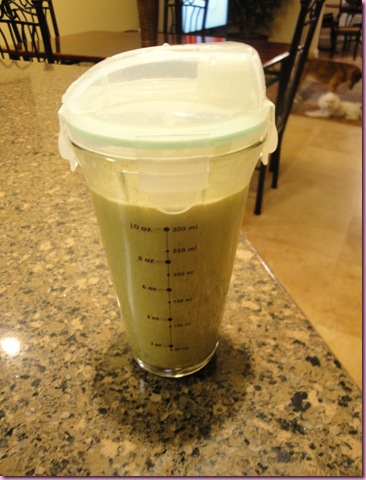 When I got back to the casa after work, I really wanted to try a sweet omelet like my friend Heaby was raving about yesterday.
In the skillet, I cooked up:
-1 egg + 2 egg whites
Then filled the omelet with:
-1 T strawberry jam
-1 serving of Bucheron goat cheese
-foodgasms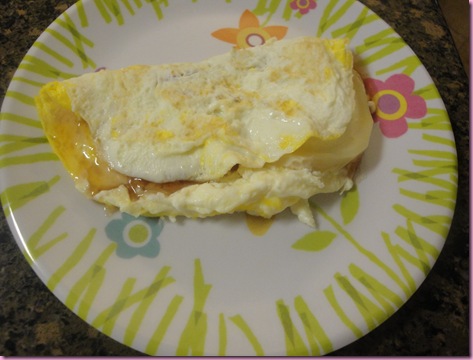 H!#@* hd%&ds*#&@*(.
For real.
So, ya'll know that I don't blog all of my meals. It works really well for some people, but notsomuch for me. With how much I snack, it would get to be a little OCD and ya'll would see a lot of random bites and almond butter covered spoons.
Confession: I am a pathological almond butter dipper– I do it almost every day 🙂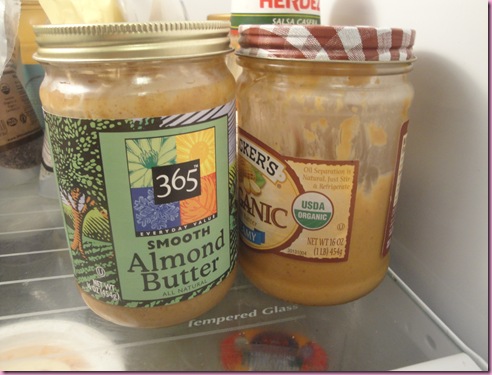 See the jar on the left? It's mine and mine only. (Note: If I'm going to bake with almond butter, it comes from a separate jar… my jar is full of Gina germs)
Sometimes….
I'll toss some vegan chocolate chips into the jar: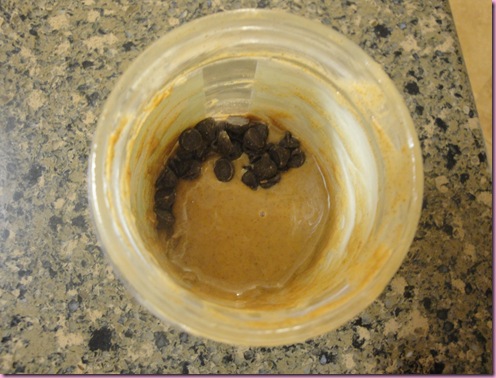 And scoop out bites with a spoon so each bite has almond butter and chocolate chips: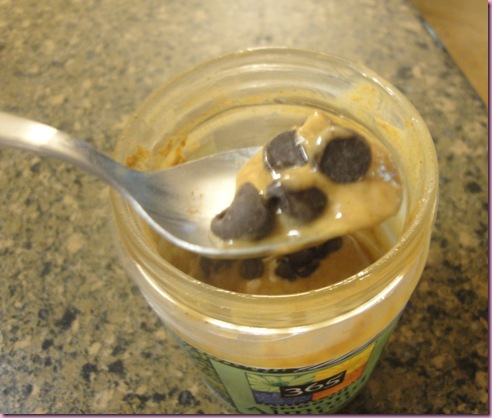 I know, right??
It's an excellent little treat 😀
Today, I also enjoyed one of my favorite juice creations before hitting up Target, Publizzle and our sorry mall.
Wheatgrass, apple and ginger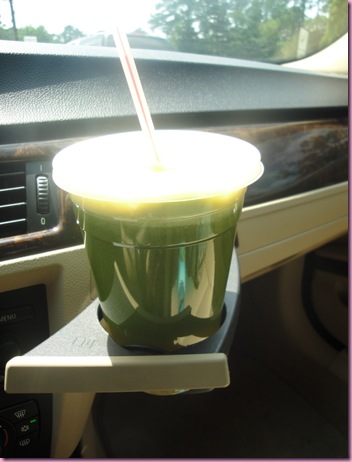 Ahhhhmazing.
Some fun news:
I'LL BE IN CHICAGO THE WEEKEND OF THE HEALTHY LIVING SUMMIT! 🙂
I don't have a ticket yet, so if any of you have a hook-up, please let me know. If not, I'll be there to meet everyone, chill and shop. I can't wait!
Have a lovely night <3
Gina
Something to think:
"When you're experiencing peace, it's coming from within you, you're 'doing' peace. And this is true of anything else you might be looking for. Love, happiness, contentment, well-being come from within. Nothing external needs to change for you to have what you want…..If you want to be happier – be happier. If you want to be more relaxed – relax. If you want more friends – be friendly. Sounds simple. It is." Cheri Huber