Heyyyyy 😀 How are ya? Hope you've had a fantastic Tuesday <3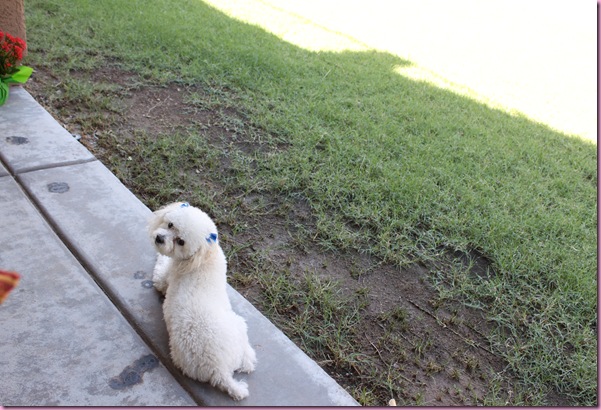 [Bella in the sun. I told her she looks like a beach angel <— hilarious commercial]
Today was a standard Tuesday over here… frantically getting everything done before I go to work on Wednesday.
Satisfying bfast: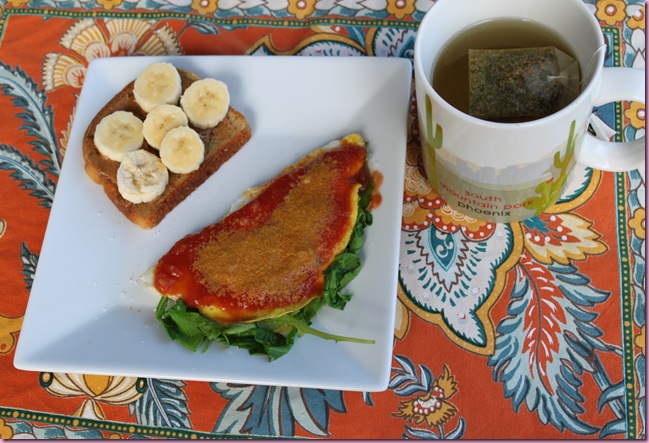 (Brown rice toast with AB + 1/2 banana, 1 egg + 1 egg white omelet with arugula, nutritional yeast and salsa blanket, ginger tea)
Snacks for the road: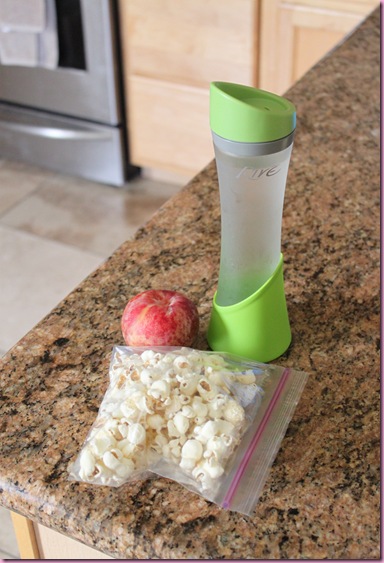 Weights workout –the yoga peeps were in the room I like to use for my weights seshes, so I had to fight the beefy military guys for the free weights and machines
and
a fully-stocked fridge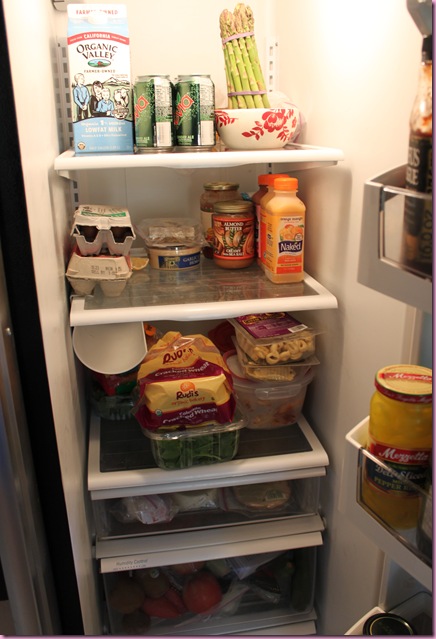 thanks to a trip to the commissary + the goodies I grabbed at Trader Joe's yesterday.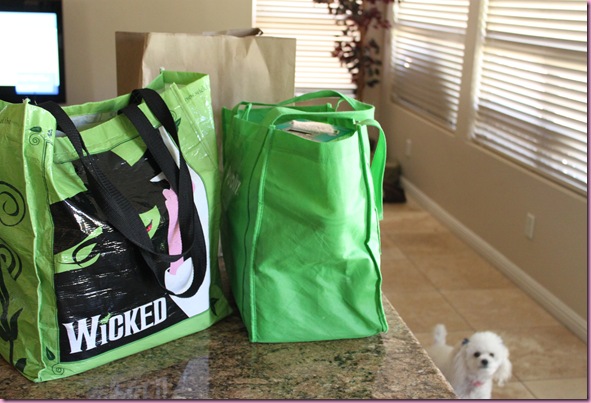 [3 bags filled with groceries = $76. I LOVE the commissary here. They don't have a lot of organic produce, so I'll grab that at Trader Joe's, but everything else, including my favorite organic brands, they have]
It's funny because I used to complain about the base is Valdosta allllll the time. I actually called the commissary the commisscary (it was scary), and the only amazing thing about the base was the trail I would run with the pups. I really think we made the best out of living in Valdosta –we had a blast with our friends, each other and traveled fairly often- but I told the Pilot if I would have known we would get our dream station, here in Tucson, I wouldn't have complained ever. Of course that's how it works, right?
So I was searching through the iPhone for a couple of other pics I took today, but I have no idea what happened to them, so instead, here ya go: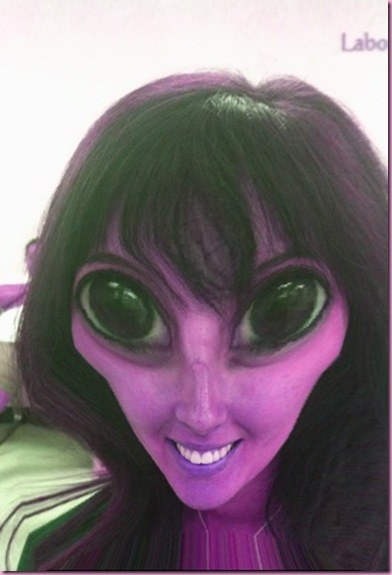 In case you were wondering what I would look like as an alien.
And the Pilot, stoked, after a man on the resort elevator Sunday morning gave him the rest of his Captain Mo bottle. The guy was like "Hey, I have to get on a plane right now, do you want this?"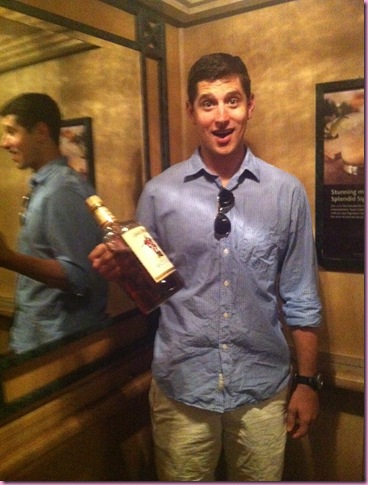 Is the Pope Catholic? Of course he wanted it.
I'm going to make some dinner and then Zumba-fy.
xoxo
Gina
Something to talk about: When was the last time you were in a situation and now, looking back, it really wasn't as bad as you thought? Any other awesome Photobooth apps that I need? 🙂
Workout challenge: [Always talk to a doc before making any fitness changes]
-Jog in place 2 minutes (or jump rope)
-Lateral lunges, alternating, 2 minutes
-Pulsing squats- 30 seconds
-Jump squats- 30 seconds
-Calf raises- 1 minute
-Mountain climbers- 1 minute
-Plank: Hold for 10 seconds, rest for 3. Repeat as many times as you'd *like*