Oh friends, what a day.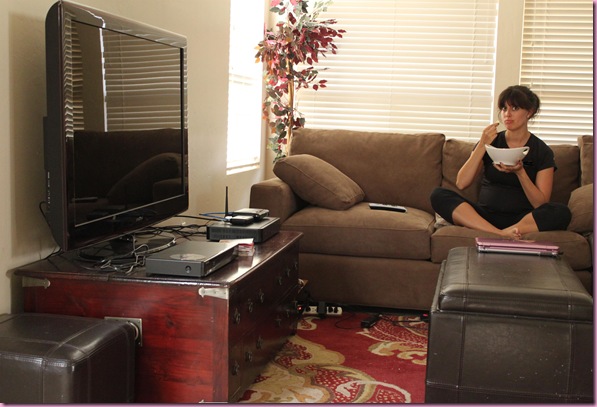 Nothing bad happened or anything like that, but I am done-skie after work. It feels very nice to curl onto the couch with a hefty bowl of popcorn. [<—seasoned with nutritional yeast, garlic, chili powder and sea salt. Try it- so good]
My schedule changes every day, and today I had 4 1/2 painful hours in the weight room. Since there isn't much to do (clean machines, offer guests water), I get really antsy and my mind started racing all over the place. My mother-in-law gets here Friday night –so excited to see her!- and our housewarming party is Sunday, so as you can imagine, things are going to be a little cray cray around here. I kept thinking "I need to do this after work today, this before work tomorrow, this on Friday, blah blah" so after driving myself crazy, I gave myself a pep talk.
"Focus on right now. The only place you can be is here, right now, so take a deep breath, let it all sink in and appreciate the moment."
I made a to-do list, stuck it in my pocket and felt 1000x better.
Some eats: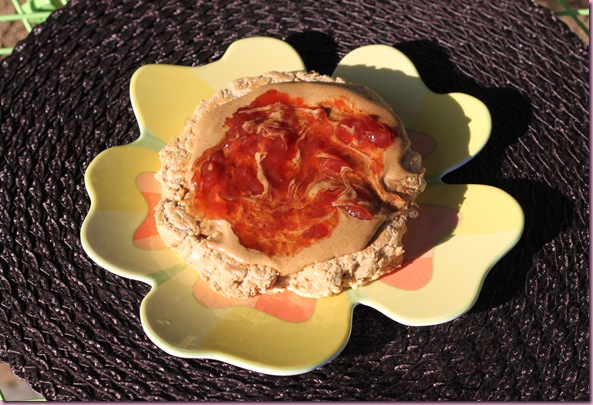 A perfect protein… patty!
This is what happens when you don't have enough almond milk to make full-up protein pancakes. The final result was a dense, protein-y disk, which actually tasted pretty good smothered in almond butter and jelly 🙂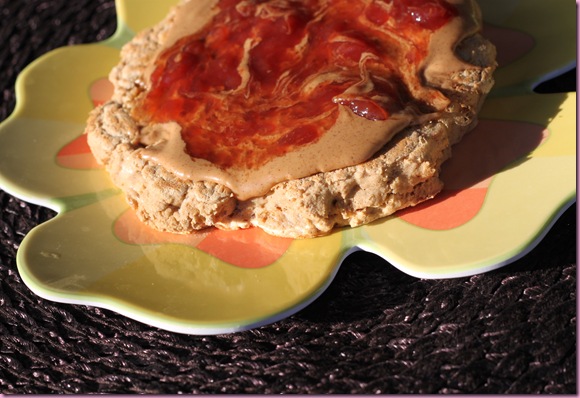 Lunch was an apple, seaweed snacks and leftovers from last night: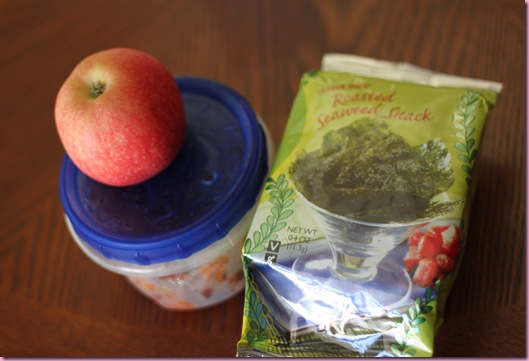 Leftovers = brown rice and bean jambalaya from Eat, Drink and Be Vegan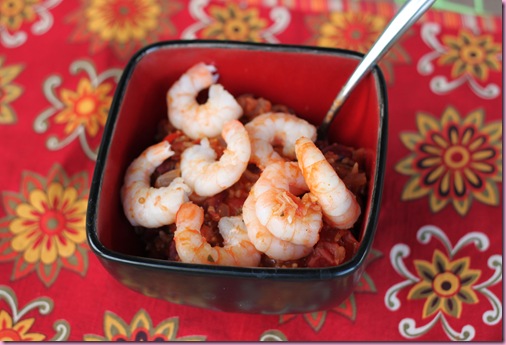 *steamed the shrimp on top of the jambalaya in the last 5 minutes of cooking- they came out perfectly 😀
Snack attack: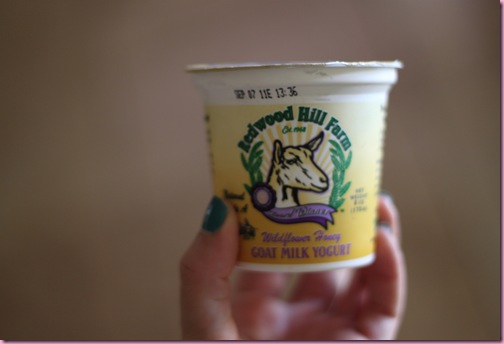 I'm about to demolish this bowl of popcorn.. and maybe brush the garlic out of my teeth before the Pilot gets home 😉
See ya in the morning <3
xoxo
Gina
When was the last time you gave yourself a pep talk?