The family that Bombas together…
stays together.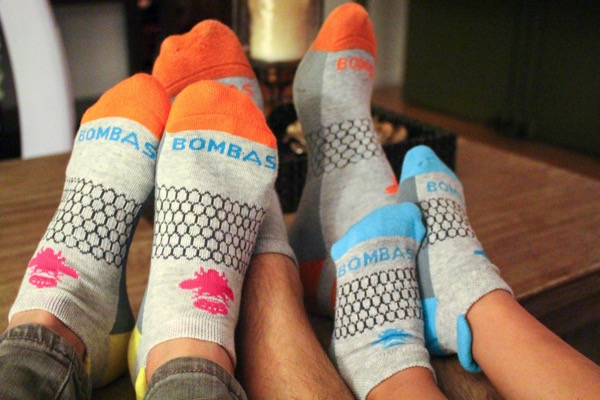 This post is sponsored by my friends at Bombas.
As a fitness instructor and workout enthusiast, I've tried a lot of athletic socks in my day. I used to think that any regular cotton sock would do the trick, until I felt like I was squish-squish-ing around in shoe puddles following a sweaty workout. Finally, I tried real athletic socks, and never went back. Only a few have lasted the test of time, and after everything I've tried, my very favorite pair are made by Bombas. <— You can get 20% off using the code "FITNESSISTA"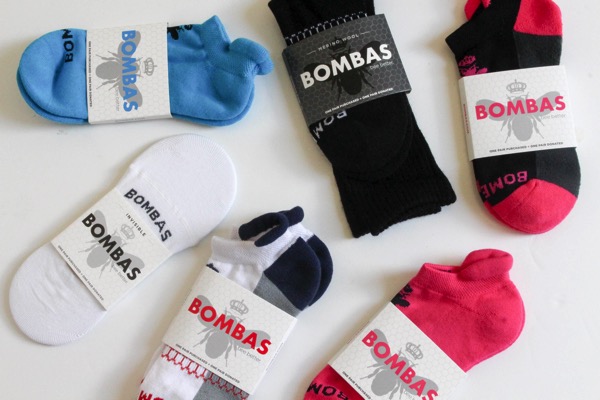 I've professed my love for Bombas socks a few times here on the blog (like here and here!), and I promise that it's worth getting this excited about a sock. These are well-designed, comfy, walking-on-clouds, cool-looking socks.. Not only does Bombas make high-quality products that will make workouts more comfortable, but they have an inspiring mission to give back to the community.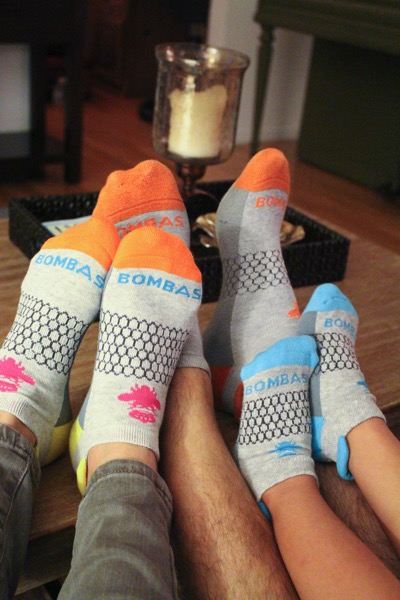 A little bit about Bombas:
-For every sock purchased, Bombas donates a pair to someone in need. Socks are the #1 most requested item in homeless shelters. Bombas has donated over 900,000 socks (so close to their millionth pair!) since their inception in 2013. You can check out more about their donations and impact in this video.
-They have a 100% happiness guarantee. If you don't think they're the most comfortable sock you've ever worn, you can return them for a full refund. They are definitely the most comfortable socks I've ever worn, and I love wearing them for sweaty workouts or just chilling around the house.
-Their design!
Here is the breakdown of a Bombas sock:
Stay-Up Technology. Their calf socks stay up without slipping or feeling too snug. They tested 133 pairs to make sure they got it right.
Blister Tab: this handy cushion prevents blisters, which is especially helpful for endurance activities like long runs or fitness classes.
Invisitoe: no annoying bump on the toe of the socks!
Honeycomb Arch Support: they borrowed this idea from the naturally strong structure of bees' honeycombs, and the honeycomb design helps to provide support.
-They make a variety of styles with fun colors, and also have invisible socks (perfect for my low-top casual sneakers)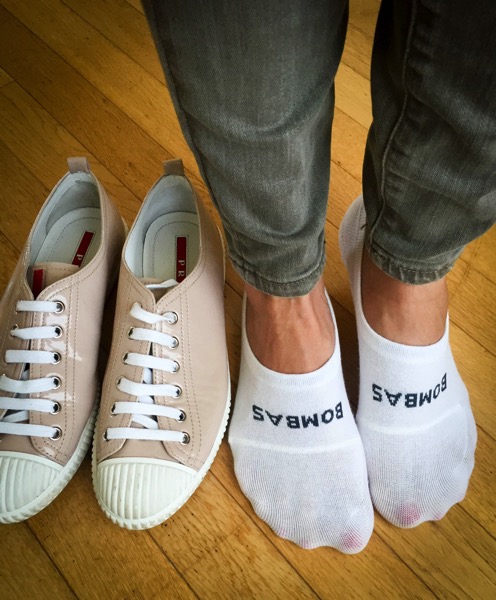 and kids' sizes. Liv gets really excited when she's going to wear sneakers because she knows she gets to wear her Bombas socks with them.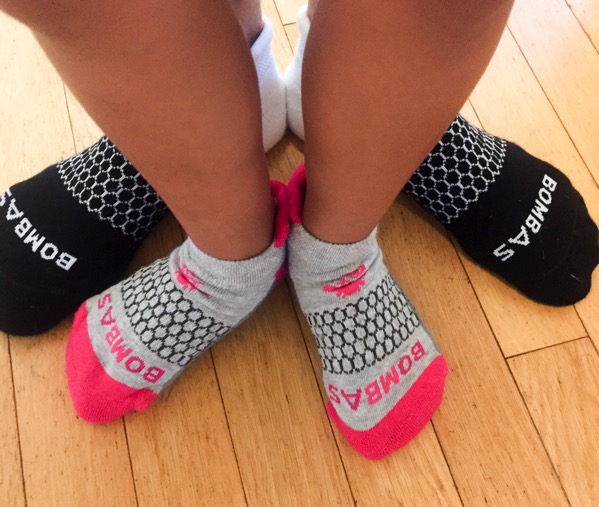 How cute are those?!
Here's the best part: Bombas is offering a sweet 20% discount off your entire first order, using the code FITNESSISTA. Here is the link!
So tell me friends: what piece of workout apparel can make or break your workout?
Hope you have a wonderful day.
xoxo
Gina
This post is sponsored by Bombas. Thank you so much for supporting this blog and the amazing companies who help to support our family.