The Pilot's famous lasagna
Buddy the Elf!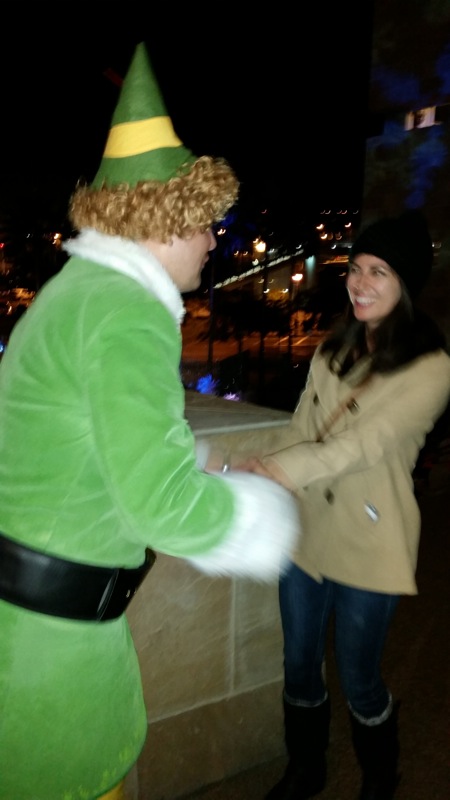 I KNOW HIM.
(The Pilot took that pic while Buddy was screaming in my face, and I was laughing hysterically. He then hugged me and asked, "What's your favorite color?")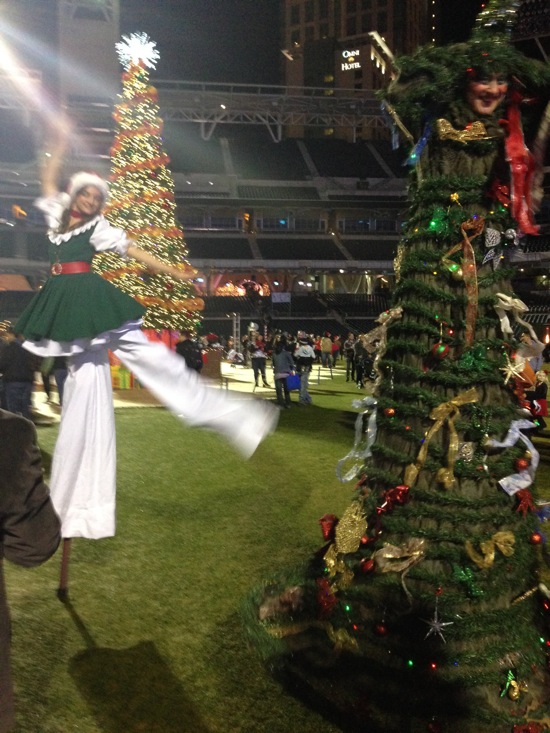 We went to check out Winter Wonderland at Petco Park, and had a blast. Liv was totally awestruck by the gorgeous light displays, characters, and fun activities. She kept saying, "This is amazing!"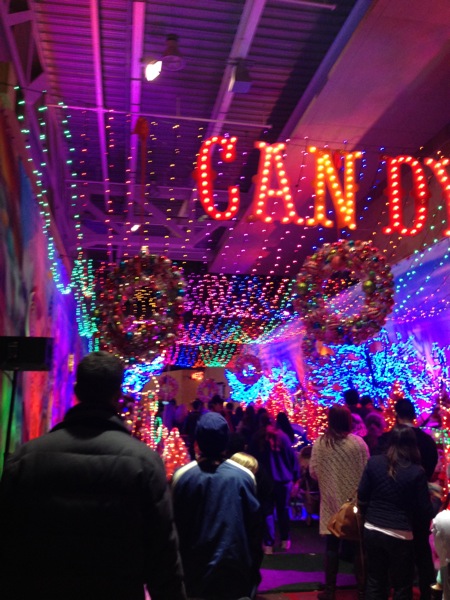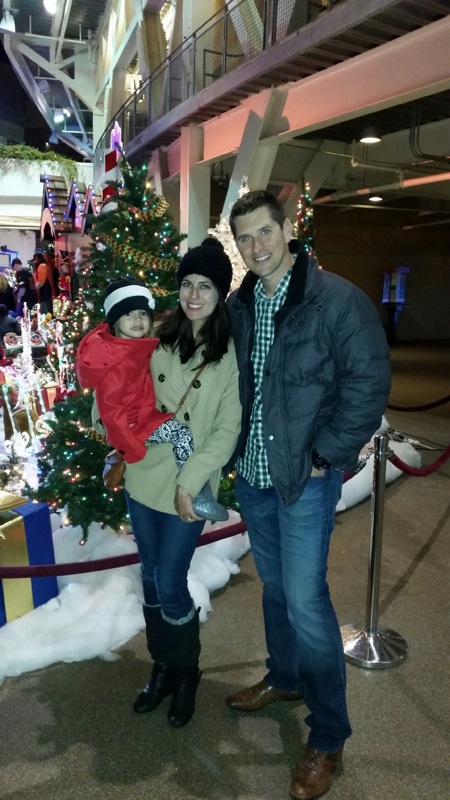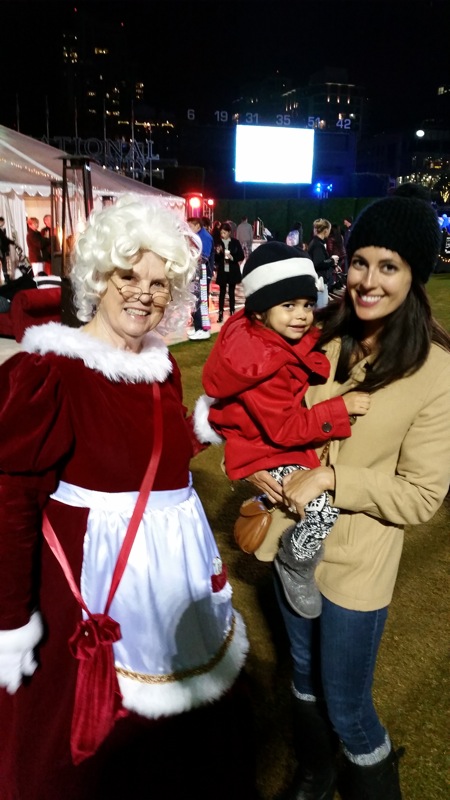 We went kind of late after her nap, but know to go earlier next year; there is so much to do and see. They had ice sledding, a train, photos with Santa, the Frozen cast, and a very realistic Grinch. It was fantastic!
Before our little adventure, the Pilot decided to make lasagna. Apparently he was the lasagna king back in the day, and had yet to make his lasagna for Liv and myself. He decided to whip out his beloved recipe and I was excited to drink wine and prepare for the blanket of carb-y goodness.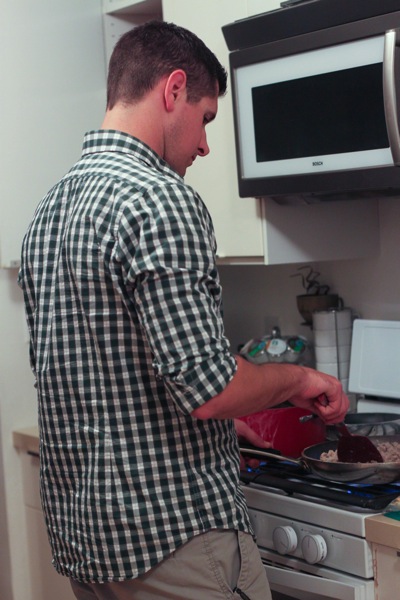 My contribution: the sauce. Homemade marinara is the best. I used onion, garlic, a little wine, basil, rosemary, oregano, San Marzano tomatoes, a pinch of sugar, salt and pepper.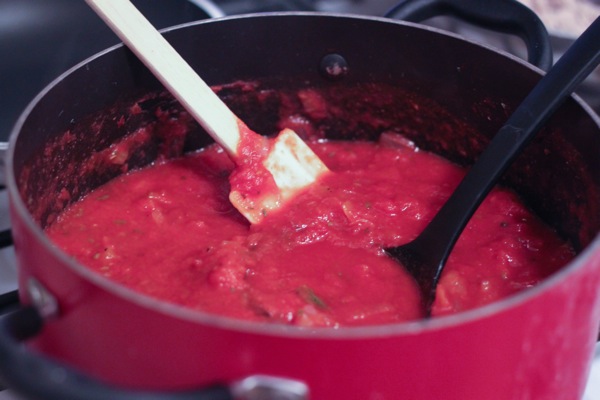 Layering: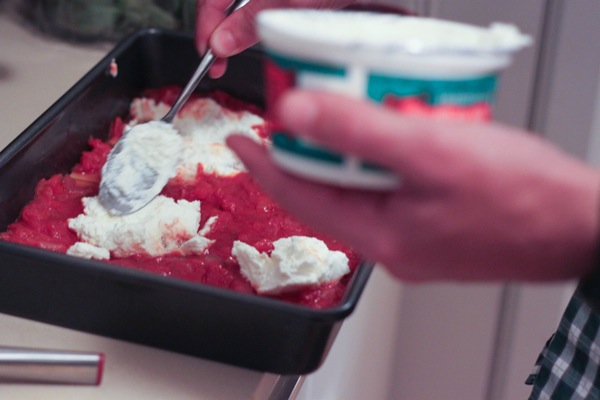 Baking: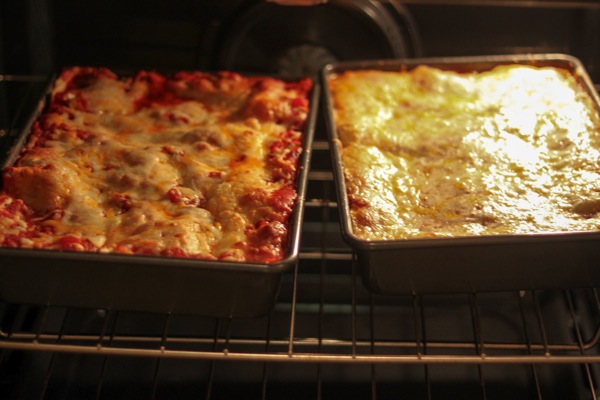 Everything.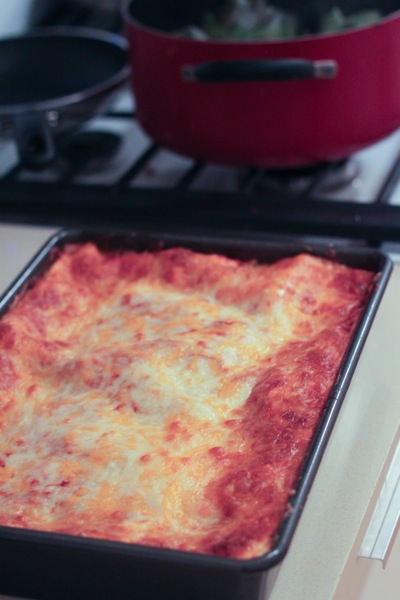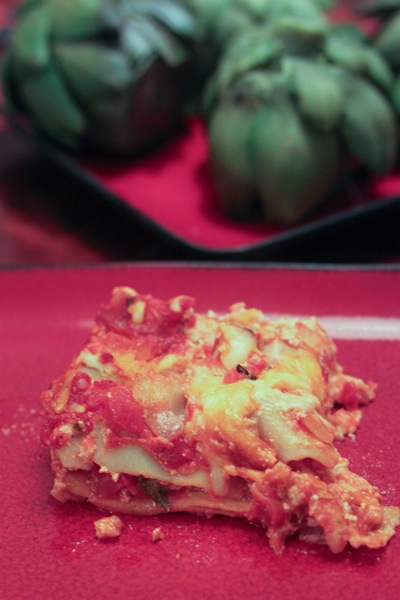 We usually tag-team the kitchen (if I cook, he cleans the mess haha), and it's always a special treat when the Pilot cooks dinner. Who does most of the cooking in your house? Do you have a specialty, or does your partner make something that you particularly love??
Hope you have a great night!!
xoxo
Gina