Hi friends! It's almost Friday! Is it just me, or did this week fly by? I like it 🙂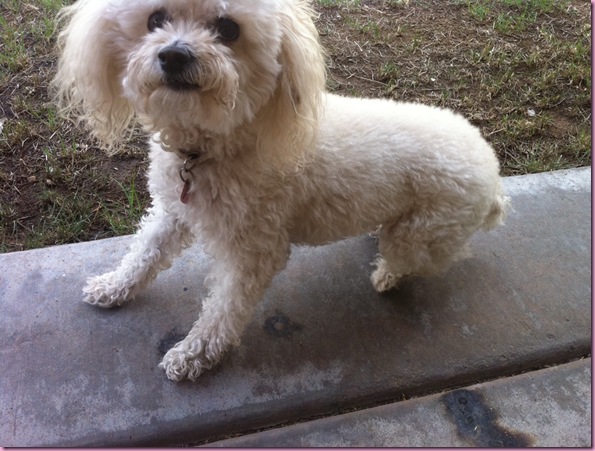 [Belly is LOVING her new backyard. The only way I could get her to stop and look at me was to ask her if she is the "Chicken Queen." And then I had to go inside and get her a piece of chicken]
I started the day off with pancake perfection…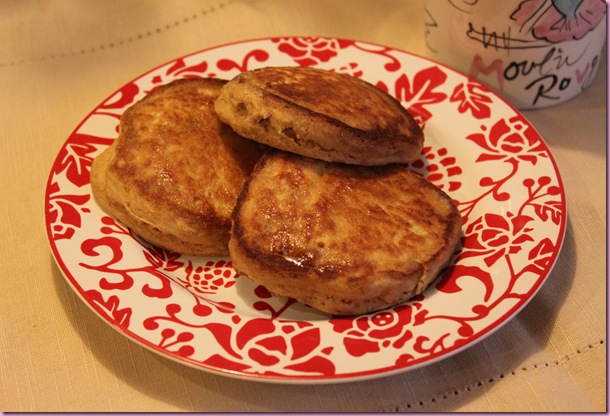 Perfect protein pancakes! Topped with Kerrygold butter and a small drizzle of maple syrup
+ almond milk and coffee in one of my fave mugs 🙂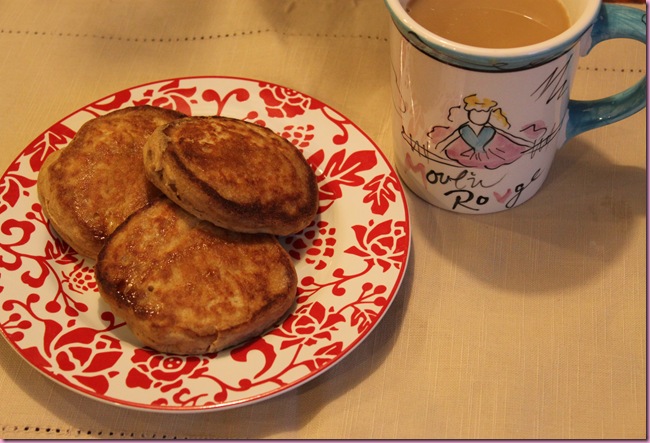 I have to share yesterday's lunch with ya, not only because it was an on-the-spot combo of ingredients that turned out wonderfully, but because I used the toaster.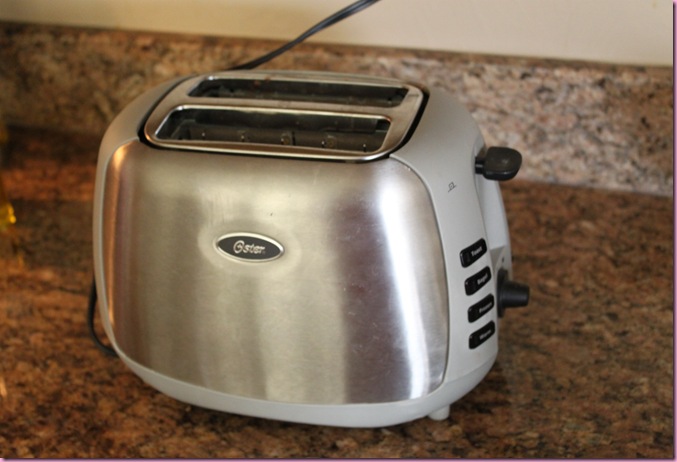 This toaster has a little bit of a story behind it.
It used to be white, didn't match any of our kitchen decor and the Pilot loved it. It was always out on the countertop, covered with crusty food stains and dents from his college years. So, while he was on his second deployment, it mysteriously disappeared… to the local Valdosta Goodwill….. 😉
A few weeks after being home, he came running into the bedroom with a sliced bagel in hand.
"Where's my toaster?"
"I threw it away."
"You WHAT?! You threw my toaster away?"
Oops.
I figured a toaster wasn't one of those kitchen tools you actually *needed* and had become a pro at using the broiler. Buuuuut, the Pilot missed his beloved toaster, so a few weeks later, I jokingly put a silver one that matched the rest of the kitchen in his Easter basket along with his other Easter goodies 🙂 He was very happy, haha.
And yesterday, I was actually glad we had a toaster for my lunch creation.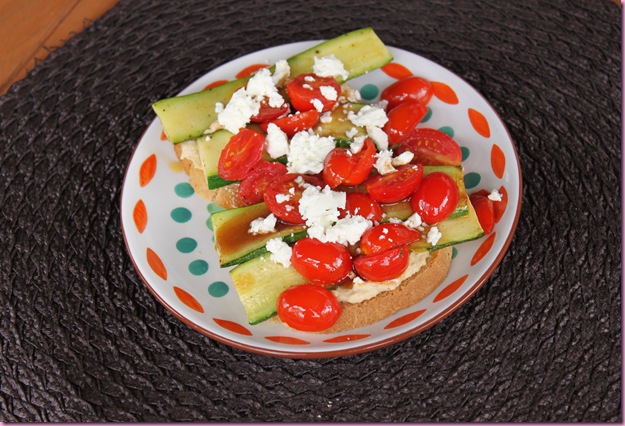 Toasted bread, hummus, grilled zucchini and grape tomatoes + goat cheese
along with a side salad, it was pretty much the ideal lunch 🙂
Alright friends, time to do the work thang.
Hope you have a wonderful day!
xoxo
Gina
What's the most useless kitchen gadget you own? What's something you use ALL the time?