Hi guys!
Sorry I'm a little late posting today, but I'm in Orlando now! Wahooooo! 😀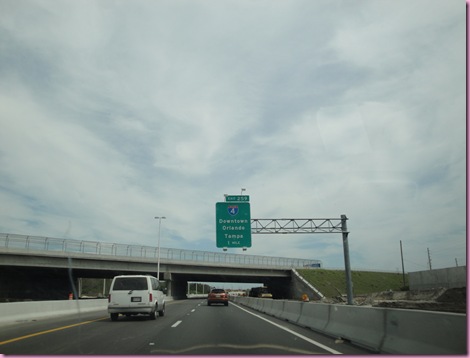 Since I'm ditching out on the pilot for a week, I took him out to dinner last night at 306North (nevermind that we share bank accounts, it's the thought that counts haha)
He had a Fat Tire: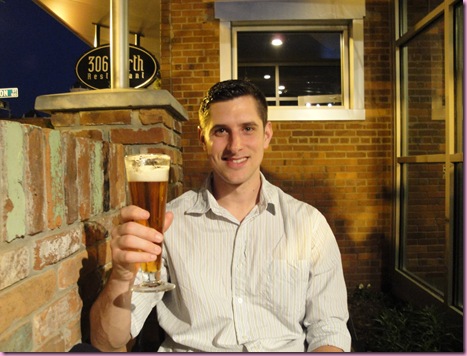 And I rolled with a Riesling: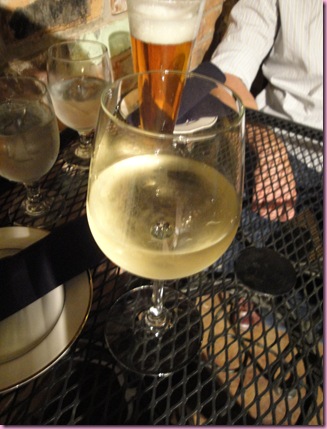 or two 😉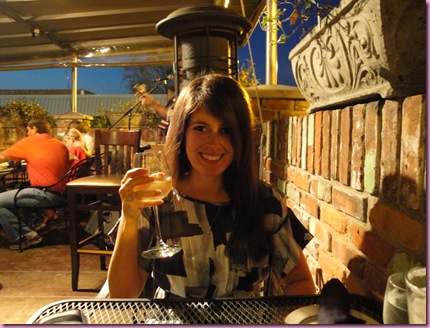 For our meal, we didn't get anything crazy… we're creatures of habit.
Goat cheese fritters with celery and green apple salad, balsamic reduction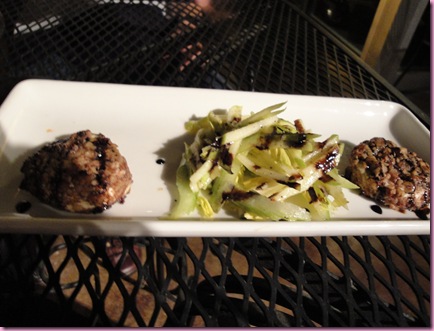 House salad: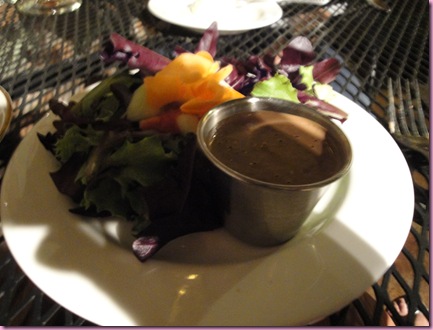 Doughy wheaty bready goodness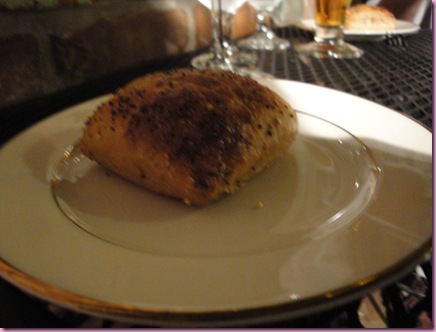 Veg plate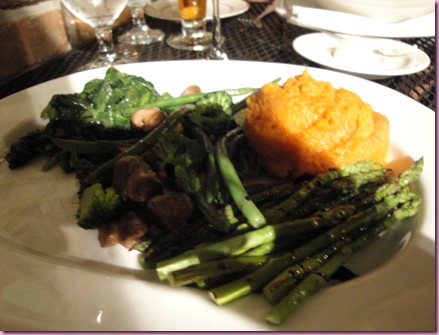 Perfection 🙂
This morning, I packed up my car, grabbed my little white fluffball Bella, and left the casa bearing macaroons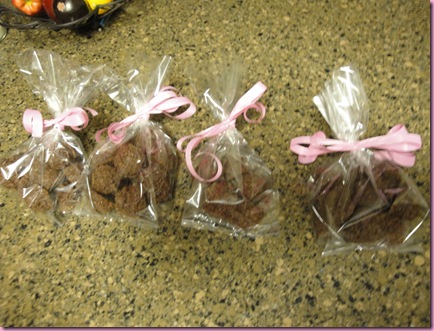 This road trip to Orlando was a lot more exciting than usual because I had planned a bloggy meet-up in Gainesville on the way 😀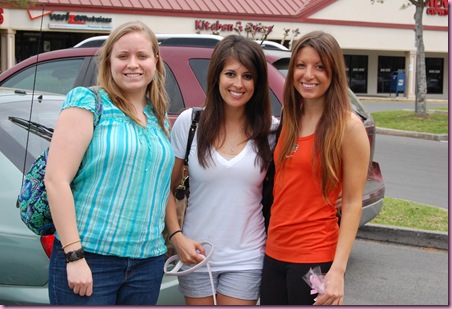 I was so stoked to have brunch with Lindsey (on the left), her hubby and Jenny (on the right) at a bfast fave, The Flying Biscuit.
We had a blasty chatting and these girls were just as awesome as them seem on their blogs- I'm excited to do more meet-ups in the future, as I drive through Gainesville quite a bit.
For my meal, I chose the Hollywood Omelet with no cheese, salad instead of fruit and they brought me some wheat toast instead of the biscuit.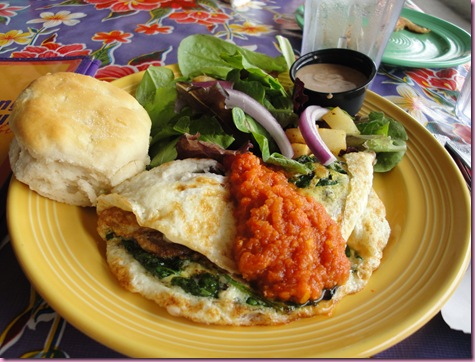 (It had a glorious tomato compote on top)
Bella chose the kid's chicken: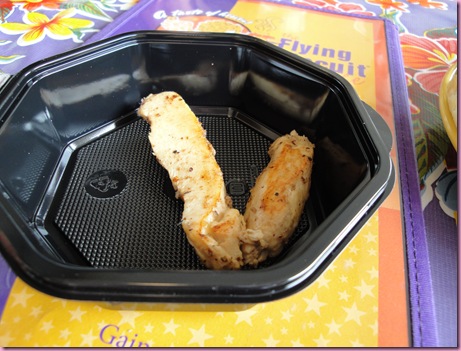 She was a good girl and laid under the table when she wasn't eating or making friends with people 😉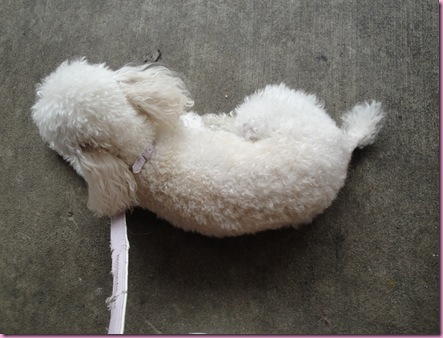 The food was wonderful and the company was even lovelier <3
I'm getting settled at my aunt's house and am going to hit up the gym before dinner. Then, who knows??
See ya soon,
G$
PS. I tried listening to The Host on the way here… not a fan so far :/ Does it get better???