Roon Winner, Tamale Dinner
Hi friends! Happy Friday!! 🙂 Hope you're having a wonderful morning.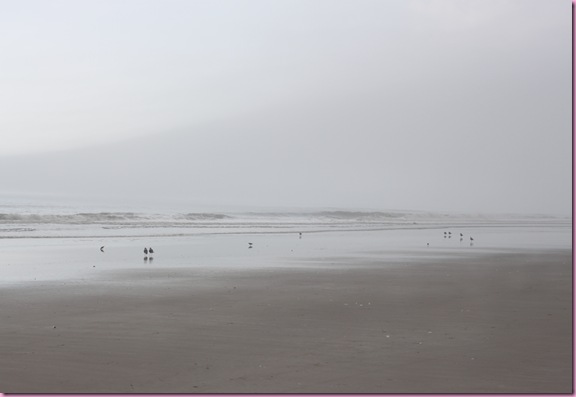 (Missing that JAX beach right about now.. and my shenanigan buddies!)
Thank you so much to those of you who entered the roon giveaway!! So many fabulous entries and I always love hearing about your goals. Go after them, because in a couple of months I'm going to pick a couple of those comments to see if they were accomplished. Fun, huh? 🙂
So 99.98% of the time, I use random number generator (or random Pilot number generator), but this one caught my eye (and cracked me up), so they're winning the prize: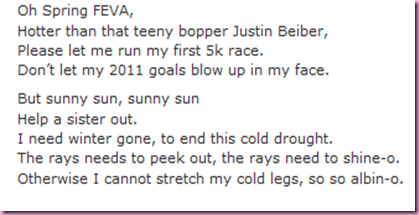 Clever. Hilare. Lurved.
SB, send me your addy (fitnessista at gmail dot com) and I'll get the roons on the way.
Stay tuned for the next giveaway- I like to do them fairly often 🙂
_____________________________________________________________________________________
What are you guys up to this weekend?
I'm working, teaching, going to my little bro's soccer game, movie night with the girls and taking photos for my friend's son's science project 🙂 It should be a blasty.
Some recent eats: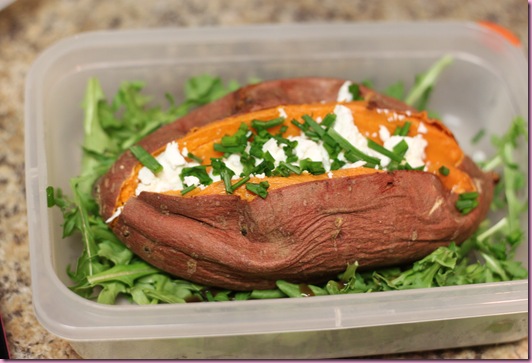 Massive sweet tater, atop arugula, balsamic, topped with goat cheese and chives
Black bean tamale (filled with Portobello mushrooms and spinach- from Tucson Tamale Co.), with a boatload of fresh salsa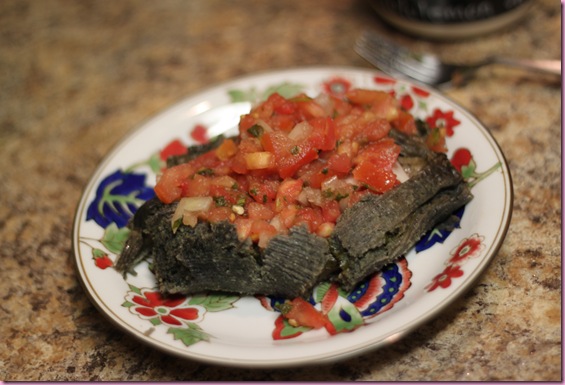 + 3 egg whites
Smoothie (almond milk, 1/2 avocado, 1 scoop Sun Warrior, 1 scoop Standard Process dairy-free, blueberries) + tea to take to work: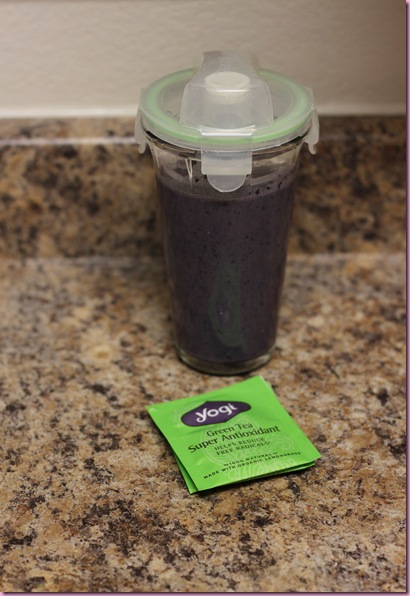 Perfection 🙂
I'm on the prowl for a gorg dress to wear when I see the Pilot again– no luck so far. My friend Michele and I will probably be dress-hunting this weekend, but if you've seen any incredible dresses lately, please feel free to link it up in the comments section!
Have a beautiful Friday and I'll see ya this afternoon. <3
xoxo
Gina
Something to talk about: The last "first date" you went on. Where did you go? Was it disastrous or amazing?
Speaking of dates..
Today's tip: Make a date with your foam roller!!! Take just 5 minutes out of your busy day to roll around on the roller. It hurts so good, will protect your muscles from getting injured, and (bonus) helps with cellulite. Need some foam rolling tips? Check out *this post*