-Fresh flowers that make the kitchen smell absolutely lovely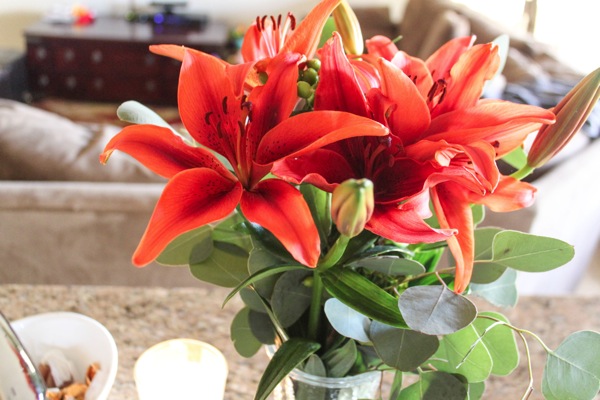 -Puppy booties on the couch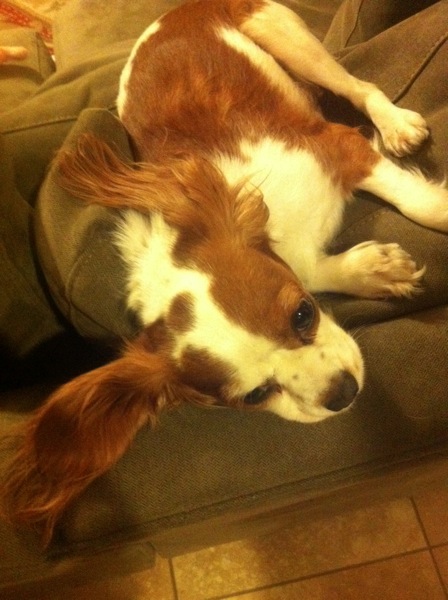 -Glitter and glue (another holiday family DIY post coming your way! I'm on a roll, haha)
and someone who's loving their own Christmas tree, when not trying to tear it off the wall 😉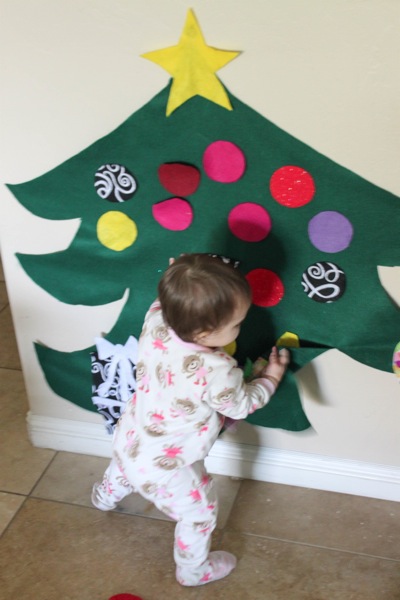 -Reunion with my all-time favorite nut butter! Usually I can't justify the cost, but since I had a Whole Foods gift card, I treated myself to a little sumthin extra special.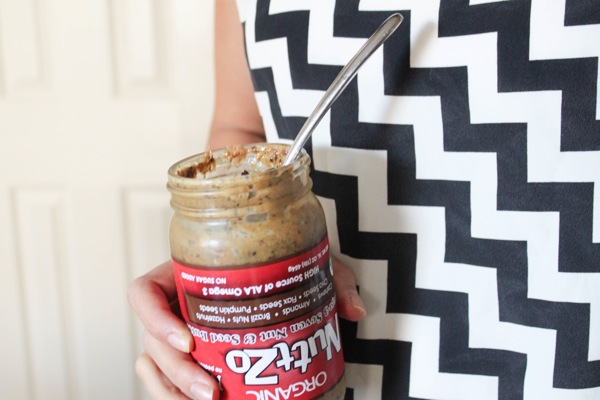 And just in case you were wondering what the inside of the Trader Joe's dark chocolate salted peanut butter caramel truffles look like…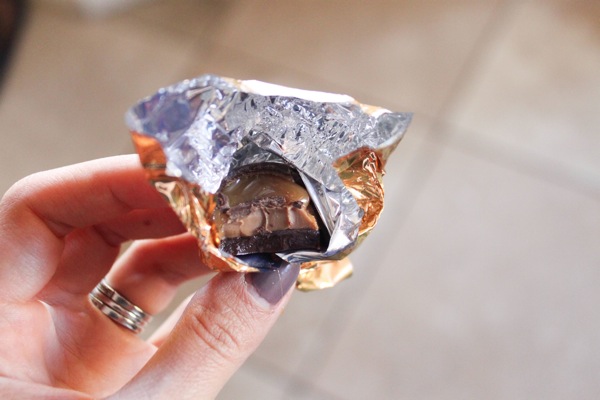 There ya go.
-Missed my Tuesday gym sesh, but managed to get in some cardio jumping and screaming for the Wilcats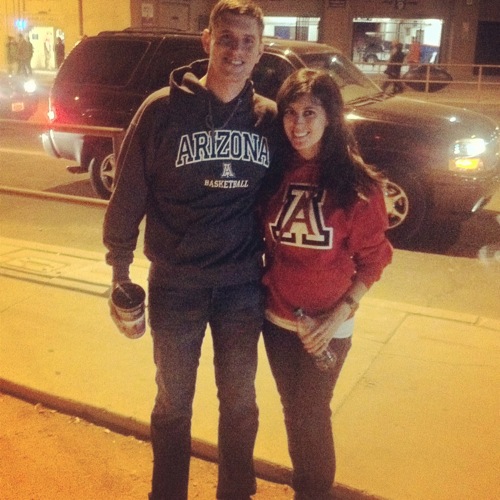 (Side note: you know the U of A guy I wrote about last week? There are a few YouTube videos of his act- it's pretty hilarious)
-A farm box, full of the usual suspects plus a cherry pie for that one guy I love.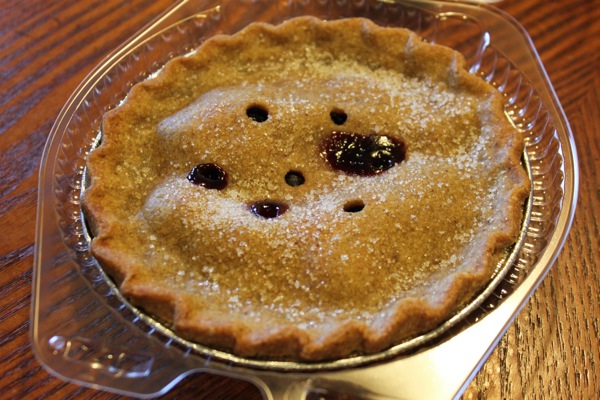 –Dine-in December– still going strong with the homemade dinners. One of the recent faves was the Canyon Ranch tortilla soup: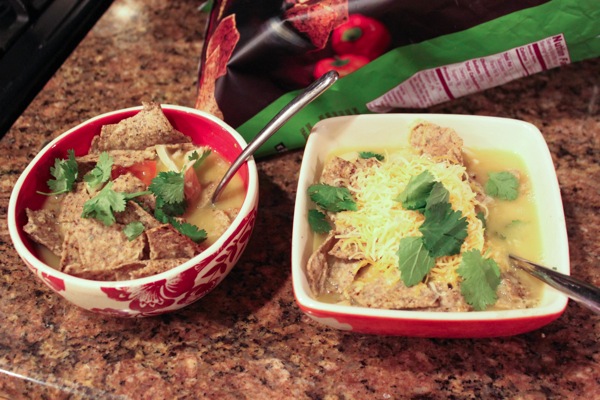 -A friend who could use some good thoughts/prayers today <3 My high school friend Anna is going into surgery for the cancer she's been fighting- if you could take a second to send some good wishes, I would appreciate it so much.
Off to work! It's dance week this week- my favorite.
xoxo
Gina
Something to think: