"One hot glue gun does not a crafty Gina make."
I would be lying if I said that crafts didn't intimidate me. Whenever I get the urge to DIY, the Pinterest feed instantly streams into my brain. Before you know it, I'm doubting and wah-wah-ing myself, when I remember that "if you run, you're a runner. It doesn't matter how slow you are or how often you do it."
Therefore, if you craft, you're crafty. It doesn't matter if it's something simple like spray-painting pine cones: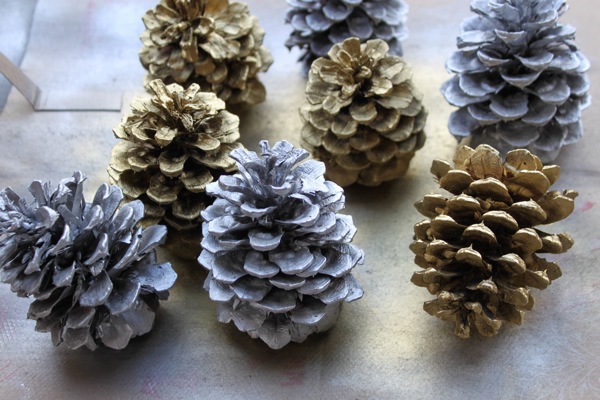 or making a felt Christmas tree for your little one.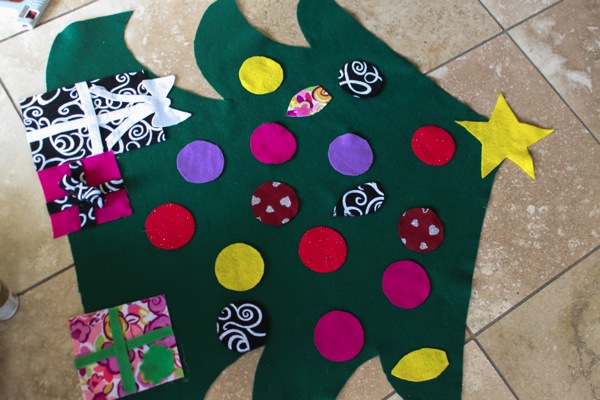 I wish I could say that the felt tree was my idea, but I got it here. When I saw it, I knew it would be the perfect option for Liv, since she's a little too small to understand decorating her own little tree (which we'll get her when she's a couple of years old or so), but this way, she can decorate a tree as often as she likes without having to worry about choking hazards or breakables.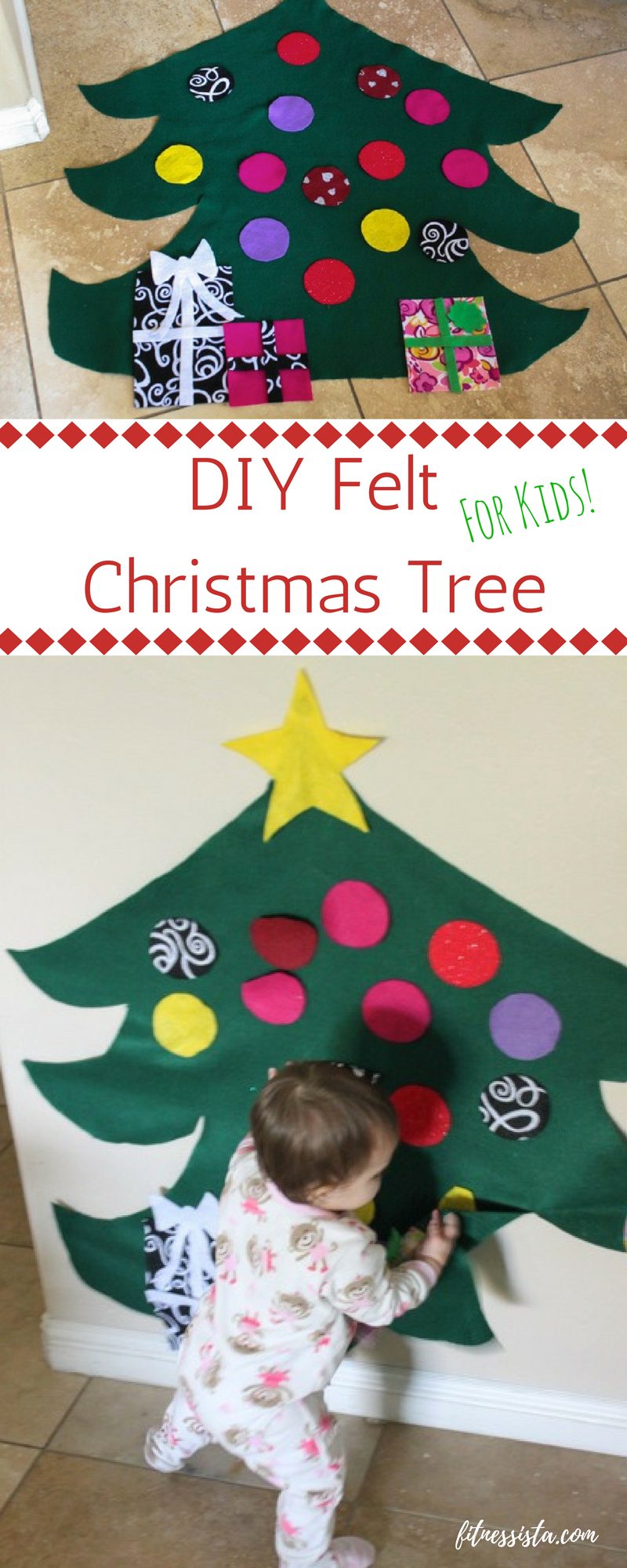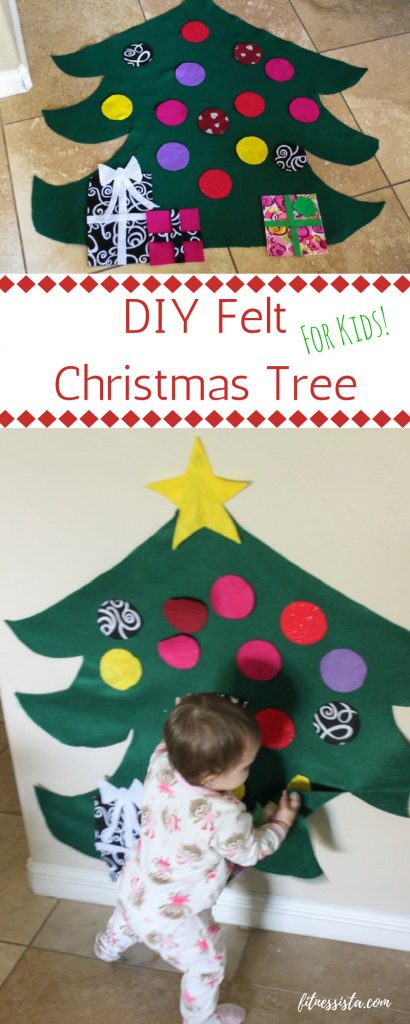 We went to the fabric store to grab some supplies:
-a yard of green felt ($4.99)
-sheets of colored felt for the ornaments ($0.38 per sheet)
-some Velcro sticky-back things (to attach the tree to the wall, $2.99)
and then to madre's, to "borrow" her hot glue gun 😉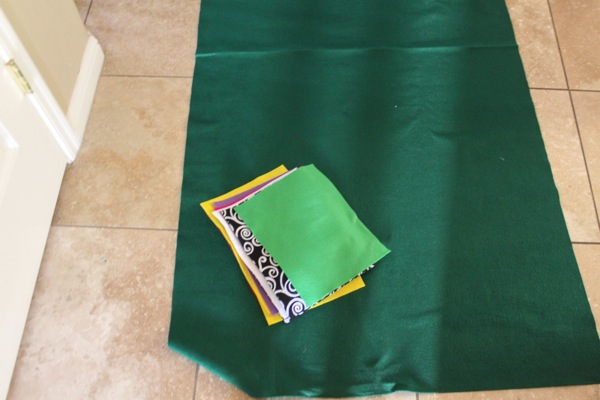 Putting the tree together took about 30 minutes during nap time:
Cut the tree shape out, made some ornament shapes and presents.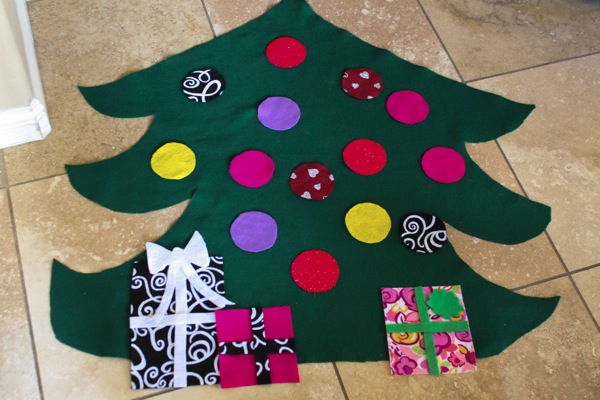 I attached the gifts and star at the top with a hot glue gun, leaving the ornaments free so they can easily be moved around. The beauty about this tree is that felt sticks to felt, so it's really simple for Liv to take a piece of and move it, which she already understands. We've played "tree" two days in a row now, and it's a fun opportunity to talk about colors and shapes.
So there ya go- a fun little DIY for the holiday season! My friend Michele is going to make a menorah for her little guy, so it would be a great idea for any of my friends celebrating Hanukkah, too.
xoxo