Summer Shape Up Week 3 giveaway- White Plum
Week 3, we're coming after you!
I feel like I say this every time we're in the middle of a Shape Up, but it needs to be repeated: this is the week that determines whether you will sink or swim. You'll either decide to fizzle out, or put the same gusto you started the challenge with and power through to the finish line. (Obviously, do the latter, mm k?) You're all doing an amazing job with your check ins and dedication; keep it up!
The Intro post has been updated and has links to your Week 3 Meal Plan and Workout. Check out the Workout page for this week's workout + form cues. It's an intense one, and I have a special something up my sleeve for the Week 4 workout 😉
Huge thanks to our wonderful Summer Shape Up sponsors who have kindly hooked us up with awesome giveaways throughout the challenge.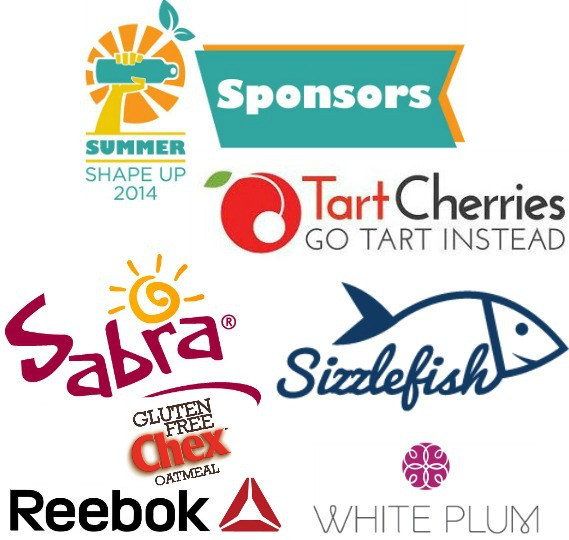 Cherry Marketing Institute (I love tart cherries in smoothies or baked goodies. They're delicious and awesome for workout recovery)
Sabra (aka best hummus everrrr)
Sizzlefish (sustainable pre-portioned frozen fish, delivered right to your doorstep)
Reebok (functional and fashionable fitness shoes/clothing/gear)
Gluten-free Chex Oatmeal (a healthy and satisfying breakfast option)
and White Plum (affordable and fashionable clothing, accessories, and home decor).
This week's giveaway is courtesy of White Plum!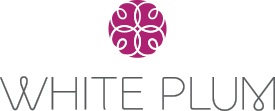 I've been a huge fan of White Plum since their early days, and it's been amazing to watch the company grow so quickly. The founder Hilary is an inspiration, and I'm always excited to spread the word about women going after and achieving their business goals. In addition to the Summer Shape Up giveaway, they're also offering a discount code. Use "SUMMERSHAPEUP20" to get 20% off from now until July 6.
Here are some of the cute and comfortable summer dresses they sent to update my wardrobe 🙂
I can tell this cobalt tunic dress will get a lot of use this summer: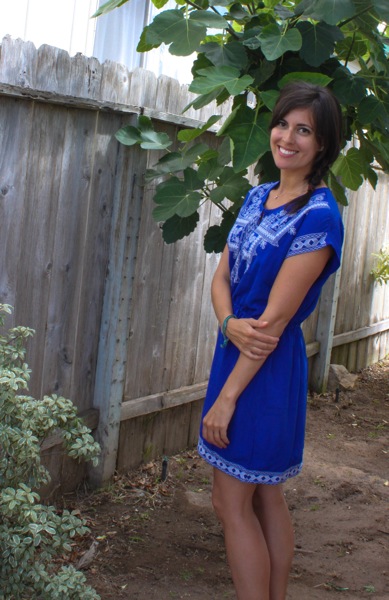 Love that I can wear this striped shift with heels or sandals,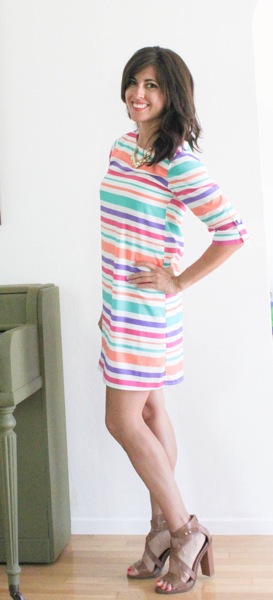 and adore the embroidered neckline and pop of color in this dress.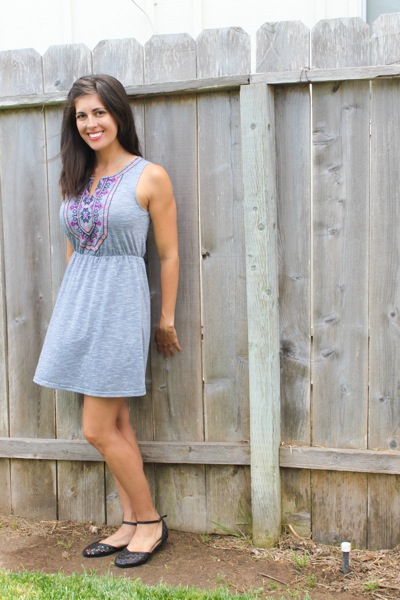 (The shoes are White Plum, too!)
For this week's giveaway, three lucky Summer Shape Up participants will win one of the following prizes:
-$150 White Plum gift card
-$75 White Plum gift card
-$50 White Plum gift card
Pretty sweet, huh?!
Here's how to enter:
(Don't forget to check out your workout plan and Week 3 workout here)
The lucky winners will be announced in the Week 4 Summer Shape Up post!
Congratulations to the winner of last week's giveaway for the awesome fitness goodies, swag bag + Jawbone Up from the Cherry Marketing Institute:
Maggie, who said:
"Took a two hour walk to get some sun on my Sunday. Wish I got home early enough to do it every day!"
Stay tuned for an email from me, Maggie! <3
Sink or swim. Week 3: let's get it!
xoxo
Gina