for a tour!
Not the big day.. yet. Little lady still needs to cook for a few more weeks 😉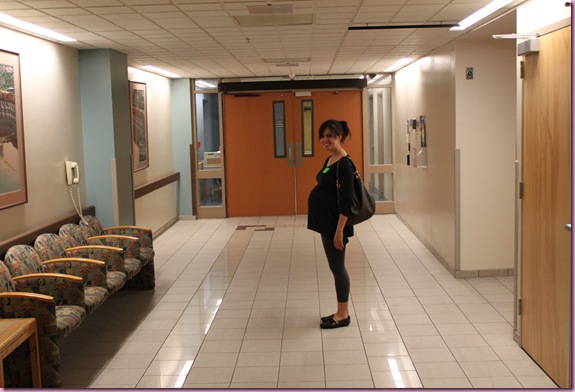 We met with a group of expecting parents to take a tour of the maternity ward, labor and delivery, and nurseries today at the hospital where our baby will be born. I wasn't quite sure how I was going to like it, especially since I still would prefer a birth center birth over a hospital birth (and was vetoed by the husband), but it was actually much nicer than I had imagined.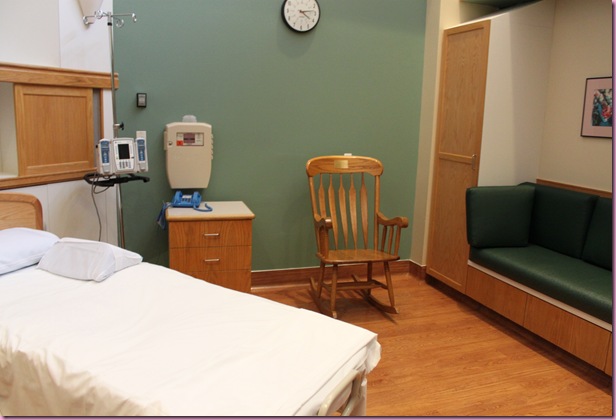 After you're checked in through Triage (and it's verified that you're in labor and have progressed far enough), they take you to your birthing room, which is like a small suite compared to regular-sized hospital rooms. It has monitors and computers close to the bed, so the nurses can chart and track everything in your room,
a comfy sitting area,
and an area for the baby to have his/her tests done under warming lights after the birth.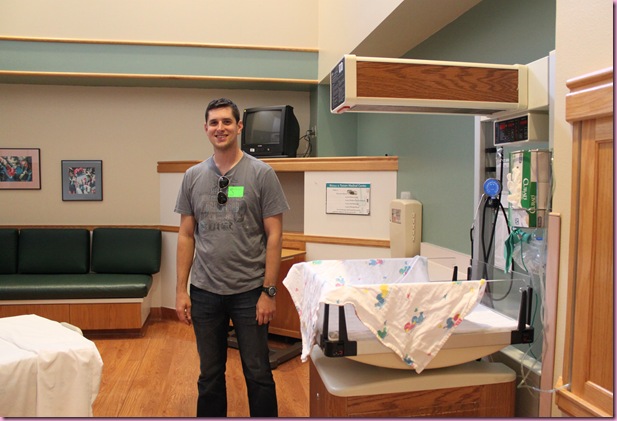 It was surprisingly nice and roomy.
Bonus: huge tub with a shower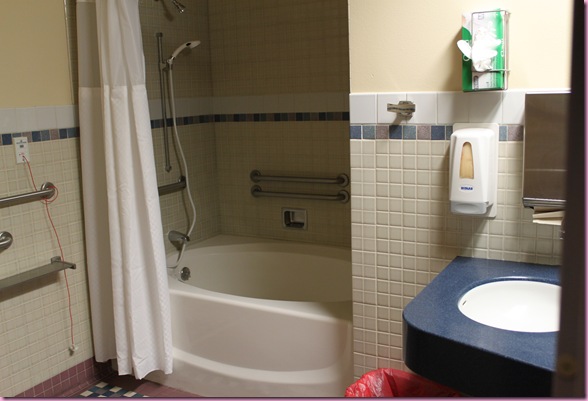 I'm not much of a bath person –showers are supreme- but having the option, especially when it can help with relaxation, is bueno.
Next, we walked down to the transitional nursery.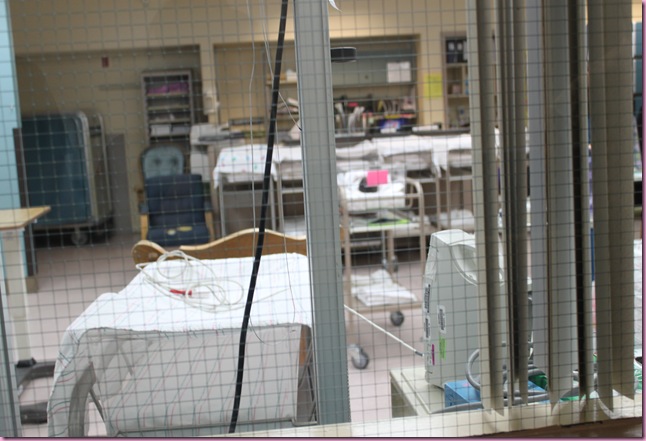 After you have the baby, the baby will stay with you in the birthing room for about 2 hours while you recover, and then is taken to the transitional nursery to be cleaned up, observed and have tests done for about an hour and a half or so. I asked the nurse if these tests could be done in the room –it made me sad to see the babies alone in the plastic shells- and she said no, but that your partner can stay with the baby in the nursery during this time. Tom promised me that he'd go with her and stay by her side while she gets checked and they can bring her back.
After the transitional nursery, they take mom and baby into the actual patient room, which is pretty much a standard hospital patient room. The nice thing is that the baby is able to room-in with you, and you don't have to share a room with anyone else. There's a sitting area for visitors, and a flimsy plastic-y bed. I have a feeling we'll be picking up some cheap pillows and blankets to make it more comfy in there.
While the tour was extremely helpful, it definitely contributed to the realness factor of everything. It made me a little nervous.
On the drive home, I called the madre and told her that I felt like while everything was nice and better than expected, it still had that horrible florescent feel and that I felt nervous.
She said "it's ok to be nervous- get the butterflies out now. And I have a feeling you'll pop that baby out so fast that you won't care what the atmosphere is like."
She always knows what to say to make me feel better.
Tonight's fortune from Pei Wei: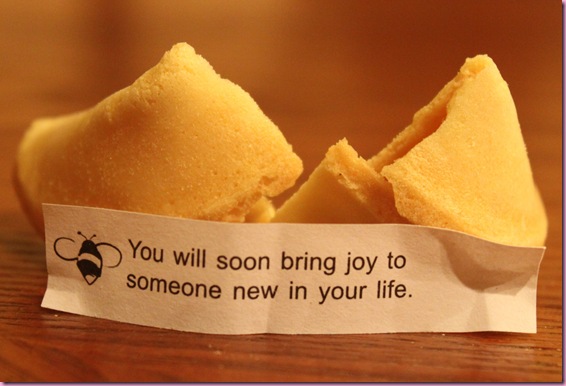 I hope so <3