Morning! Hope you're having a great day so far <3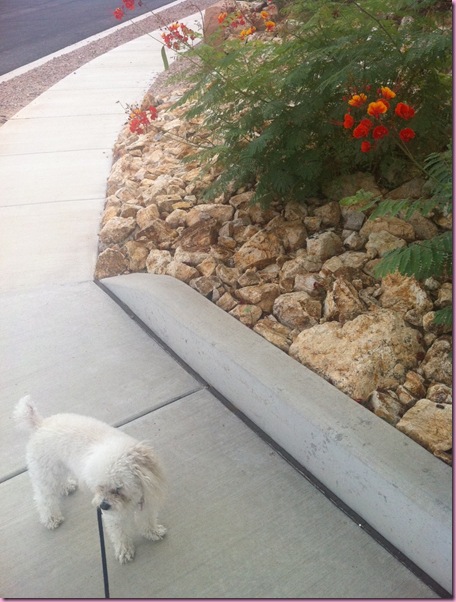 Bell and I just got back from our morning walk. She's getting a haircut today- I like her hair shaggy and sassy, but it's too hot to keep it long :/
It's also way too hot for slow cooker meals, but that didn't stop me yesterday 😉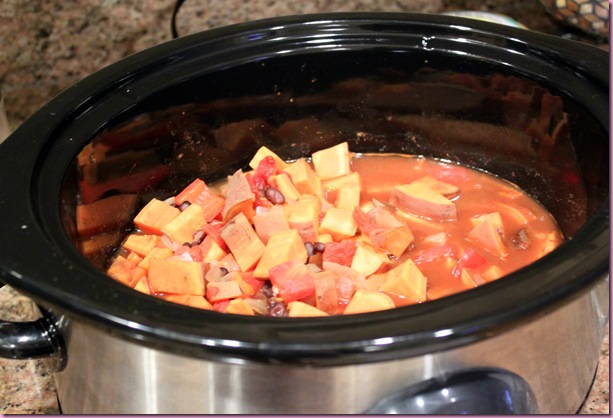 Those of you who guessed sweet potato and black bean chili were totally right- you know me too well 😀
I was having a mad hankering, and we had all of the ingredients on hand, so I figured it would be a good night for chili. Chili's kind of a summer food, right?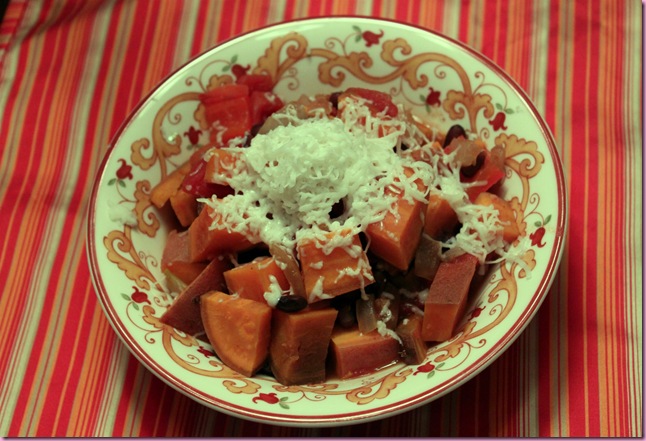 [Covered in a blanket of goat gouda]
The Pilot also had cornbread with his chili- he sliced off a thick layer from the top and placed the entire circle of cornbread on top of his chili. Brilliant.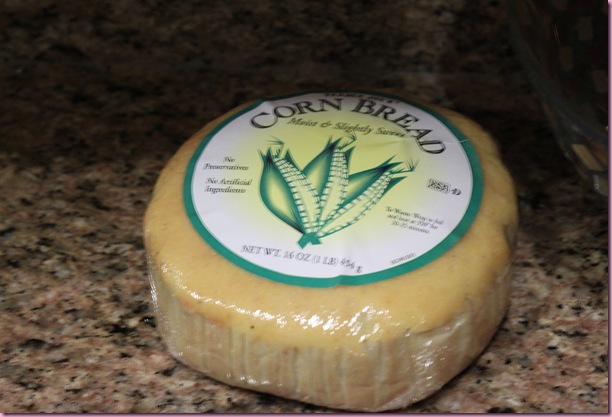 + salads: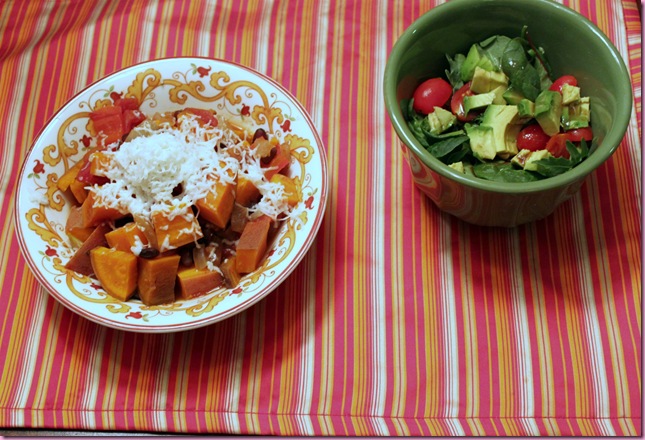 So good 😀
There's a lot to do today (+ choreographing a new Zumba dance- just found out I'm teaching tomorrow) and I have a latte date with my nana 🙂
A fun bonus: our washer decided to call it quits during the move. We tried to do laundry last night and were flooded :/ Moving is already super pricey, and now we get to add a new washer into the mix. I've been doing laundry at my mom's house in the meantime… flashback to college days 😉
Family post coming atcha this afternoon –I'm really excited about this one!
See ya laterrrrr <3
xoxo
Gina
Something to do:
Have you tried this week's ab burner yet? I've loved the feedback so far! I have to say the best one was when Carolyn said it made her want to punch my blog in the face. haha
Upcoming:
Focus On post
August Schweaty Cardio Workout