We have a few.. creatures… in the backyard….
Check out this guy!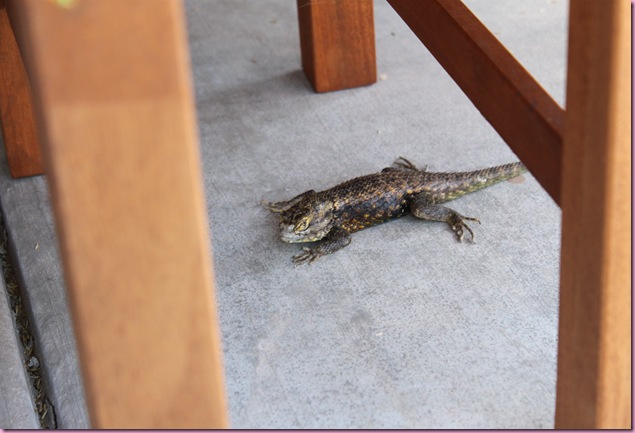 He's been chilling under one of our patio tables all day.
It's funny because when we first moved in, the Pilot saw that we had quite a few HUGE lizards in our backyard and texted my brother saying "we've been infested with Gila Monsters."
Not a Gila Monster –he's still learning Arizona, haha- but still majorly creepy… mostly because it's a dinosaur cousin.
I was a mover and a shaker today. Got quite a few things ninja-kicked off the list, ran all over Tucson for errands, and munched some a la purse snacks along the way: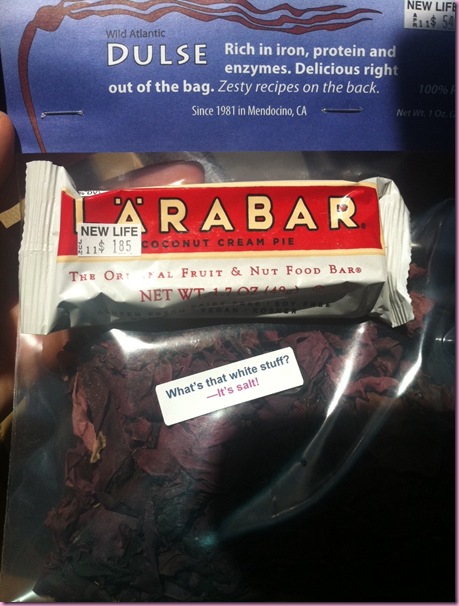 I've always loveloved dulse, and actually looked at the nutrition stats today. 1 serving has 38 calories and 3g of protein- baller 😀
For lunch I wanted something cold and refreshing, so I made a salad based off one my cheffer brother made at work yesterday.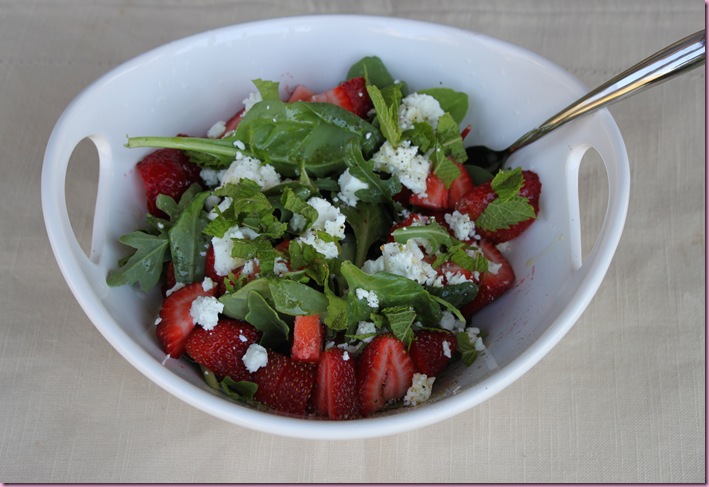 In the mix:

-greens (a combo of kale, swiss chard, arugula and spinach)

-organic strawberries

-goat cheese

-lemon vinaigrette (lemon juice, olive oil, garlic, sea salt, pepper, a little honey)

-fresh mint
WOW.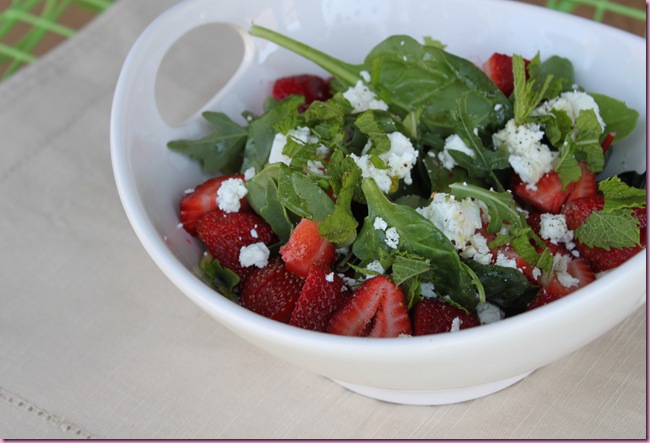 A super summery salad beast 🙂
Dinner is slow-cooking away for tonight… our house smells like a giant foodgasm. Any guesses as to what's in there? It's a standard slow cooker meal over here 🙂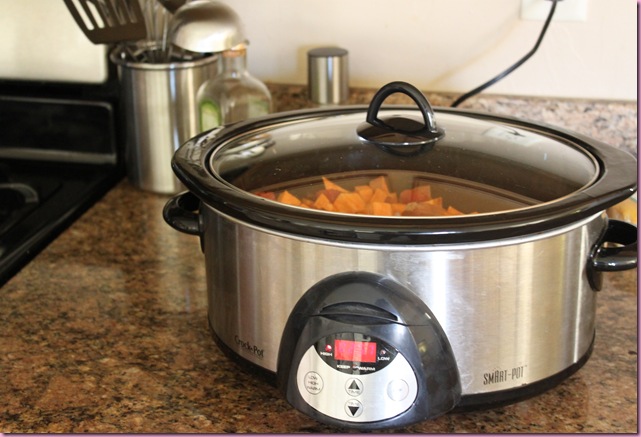 I also may have embraced the slow cooker when we unpacked it yesterday- scarily stoked for someone else to cook dinner 😉
Off to pump some iron!
See ya in the morning <3
xoxo
Gina
Something to talk about: Now that I've been reunited with my slow cooker, do you have any fave slow cooker recipes to share? Feel free to link away! It will be an awesome dinner option when we're both at work all day- we can come home and dinner will be served 🙂
Something to think:
"We tend to forget that happiness doesn't come as a result of getting something we don't have, but rather of recognizing and appreciating what we do have."

Frederick Keonig