Total Body Strength and HIIT Workout Video
This is a full-length strength and HIIT workout you can do at home, including low-impact and beginner modifications.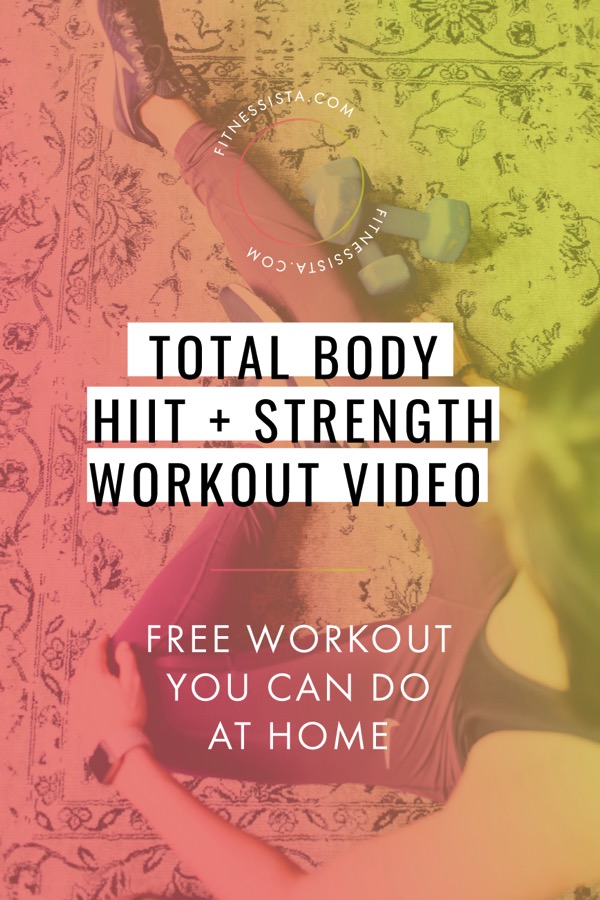 Hey hey from Santa Barbara! I'm here for the CJU conference, meeting with Under Armour about a collaboration (YAY), catching up with blog friends (Tina and Nicole) and meeting new ones. It's a short trip, but I'd love any recommendations you may have for the area. It's gorgeous out here!
For today's post, I have an all-new full-length workout video for you. This is one of my very favorite combos: HIIT and strength. We have cardio intervals to increase our power, burn fat, and make our heart stronger. The strength work will focus on building lean muscle tissue. Since your heart rate is elevated the entire time from the intervals, you may notice a higher overall calorie burn.
Katie, Grant, and I had a blast filming this workout and I really hope you love it!
I include lots of beginner and low-impact modifications in the video, but as always, talk with a doctor before making any fitness or nutrition changes and honor your body.
Want more? try this full-length barre workout video from a couple of weeks ago!
Video: Grant Hunker
Workout partner-in-crime: Katie Surridge
Studio: Animas Tucson
*Sending prayers for safety for all of my friends in the Carolinas and Florence's path.