Full-length barre and Pilates ab workout video
This is a classic barre workout focusing on legs and booty, with a Pilates core segment. Diastasis Recti and beginner modifications are included.
Hi friends! How's the week treating ya? Thank you so much for all of your lovely feedback on yesterday's podcast episode. It was so much fun to chat with Tina, and I'm so thrilled you enjoyed the episode. Please take a second to subscribe and review if you haven't already!
For today, I have a FULL Barre and Pilates Ab workout video for you. One of my main goals for coming back to Tucson was to get back into video – my YouTube channel has been sadly neglected – so I was pumped when Grant said he was down to shoot. I texted Katie to see if she'd be my workout partner in crime, and before I knew it, we were in the studio filming 4 new workouts for you. (2 are full-length workouts that will be sent to Fit Guide members when we relaunch next month!)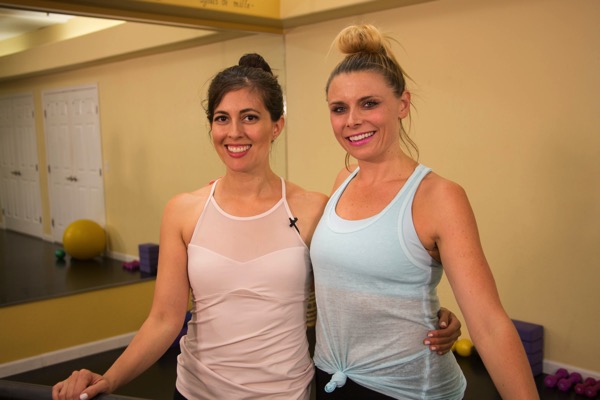 Today's workout is a combo of quad-shaking traditional barre work, with a Pilates core segment led by Katie. During the core workout, I provide lots of Diastasis Recti and beginner-friendly modifications. If you're pregnant (past the first trimester), try any of these exercises during the core series.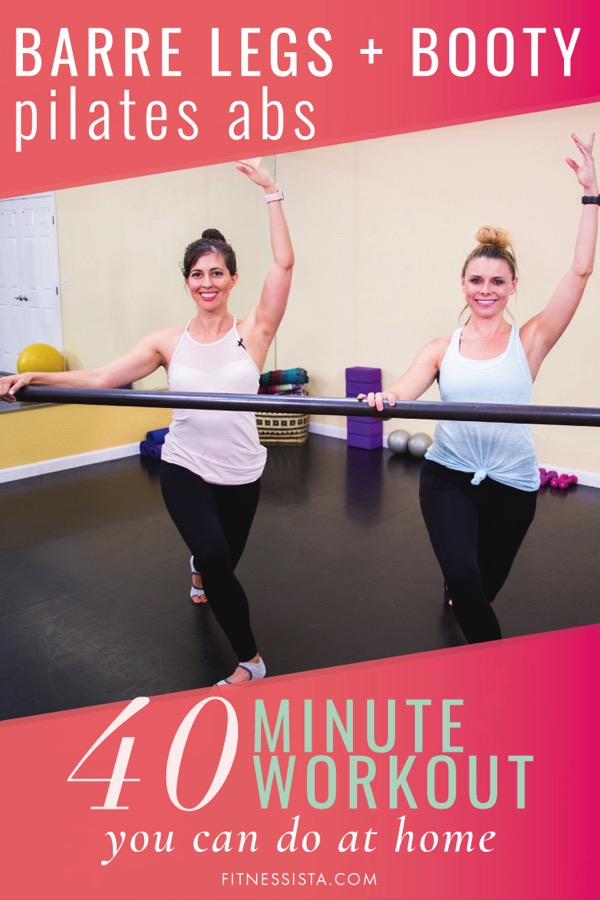 Here's the full 40-minute video! Please give it a try, pin it for a rainy day, and let me know what you think!!
Do you have any requests for upcoming workouts? Please let me know!
xo
Gina
Video: Grant Hunker
Workout partner-in-crime: Katie Surridge
Studio: Animas Tucson
Wearing: Fabletics