Treadmill Sprint Workout + playlist
Hi friends! How are ya? Happy almost-Friday! I'm so ready for the weekend. We have lots of fun plans with friends, and I'm excited to take a couple of new classes. I'll be sure to report back!
For the most part, I've been following along the Barre Bootcamp challenge, and doing my own thing here and there. I've been really into HIIT intervals on the treadmill lately (since I can't fill my Orangetheory void), and I love how quickly they fly by. 25 minutes later (including the warm up), and I'm drenched in sweat and feeling amazing.
I thought I'd share one of my latest favorite quick and intense treadmill workouts! This is perfect for the next time you hope on the ol' dreadmill and don't want to think about what to do. 25 minutes, and it will be over before you know it.
Here's the scale for this workout:
Warm up pace: Something super easy to warm up the legs. A speed that you can maintain forever
Base pace: A moderate running or walking pace that you could easily maintain for 30 minutes
Push pace: 1-2mph faster than your base pace. If you prefer not to run, you'll crank the incline up 2-3% higher than your base pace so it feels uncomfortable.
Sprint pace: As fast (or as hilly!) as you can go.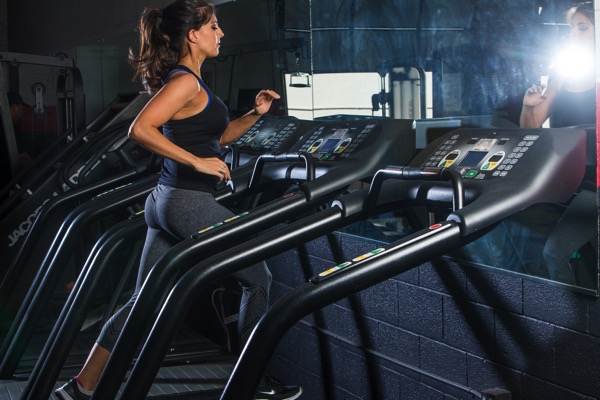 Photo: James Patrick
Here's the workout!
Treadmill Sprint Workout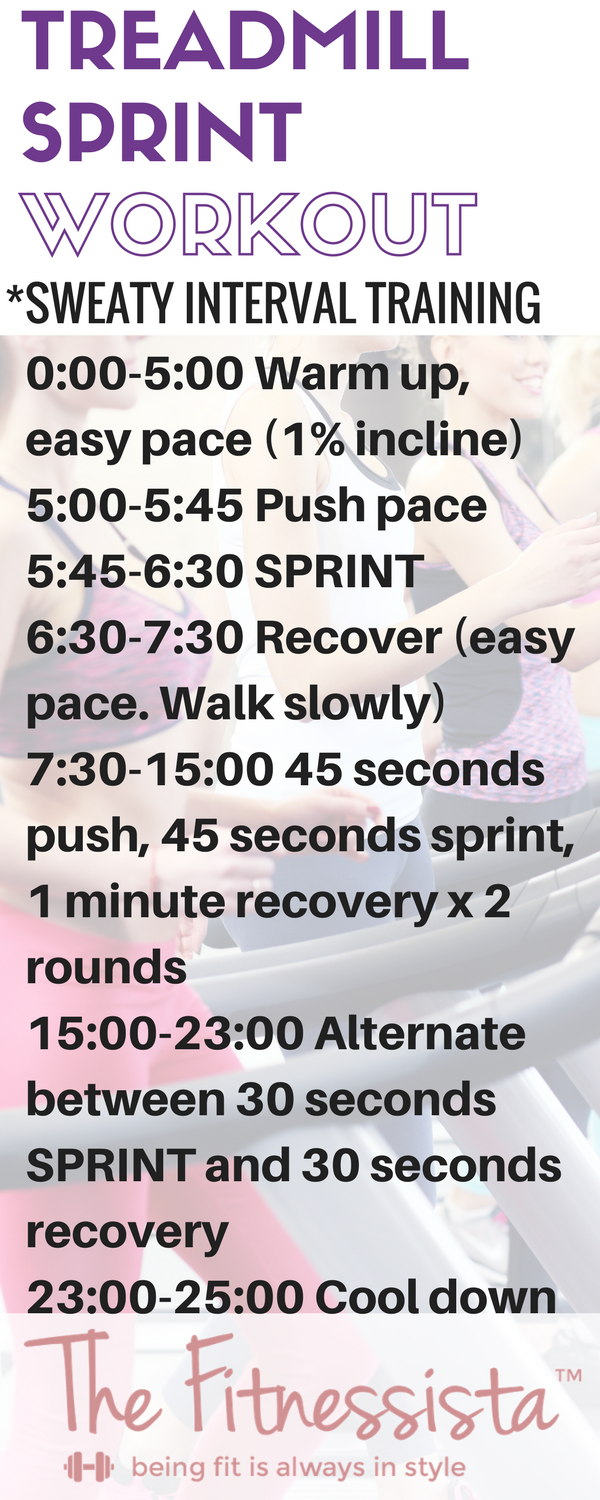 And no cardio workout is complete without a playlist. Here's a 25-minute playlist to get those legs moving.
Treadmill Sprint Workout Playlist
Please let me know if you give it a try!
Treadmill: yay, or no way? Any music you're loving lately?
xoxo
Gina