Spiced chicken manchegos with house guacamole and calabacitas
Hey hey! Happy Indian Food Wednesday. 😉 I'm so happy to hear that so many of you are loving the new barre workouts! Katie and I had a blast making the videos, and I really enjoyed creating these workouts for you. I'm so pumped that you're enjoying them!
It's interesting to get a glimpse of what our normal-ish routine will look like out here. It's not completely set since we're still putting the house together -our washer and dryer arrived today and I'm like THANK YOU- but it's starting to fall into place. I'll be teaching barre and power yoga here so far (working on getting a Spin class today!), and I'm so excited to get back in the teaching game. I missed it! The girls are getting into their own activities, too, and I'm remembering what the packed social calendar in Valdosta was like. The weekends are quickly filling up, and after being out of the game for a couple of years (while we were in San Diego, the Pilot was just instructing and not flying), it's so nice to be around a group who loves to get together.
We're also getting back into eating real food. Last week the kitchen was still in boxes, and we were a little eager to try some of the new restaurants here. We ate a LOT of takeout and restaurant food, so it's refreshing to be back in the kitchen. Most of the dinners I make at home are on the fly, or without a recipe (unless I'm doing something like Sunbasket or Blue Apron). I've also found that some of the most simple meals are the ones that everyone seems to enjoy the most. On Monday night, we had store-bought rotisserie chicken, baked sweet potatoes, and asparagus, and everyone (including the tiny two who seem to love or hate anything green) crushed it.
Here's what we had last night, and I thought I'd share since it was so easy to put together and SO good.
Spiced Chicken Manchegos with House Guacamole and Calabacitas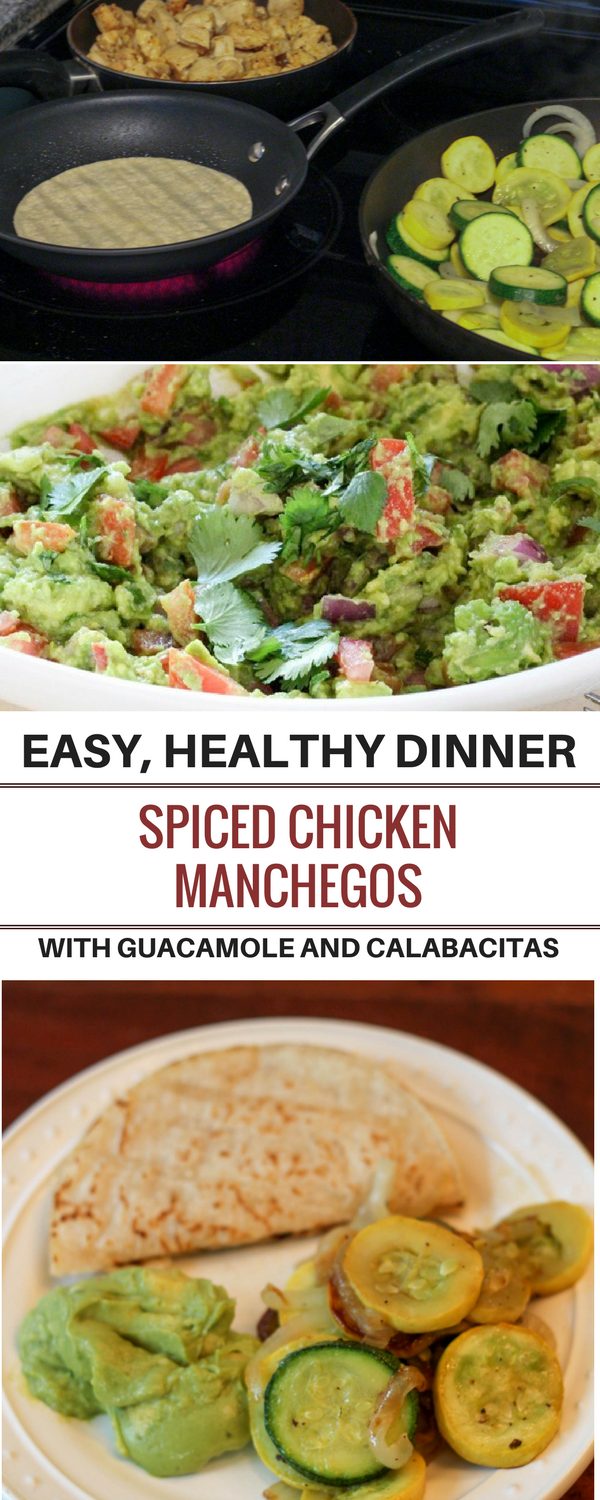 Protein: check.
Veg: check.
Gooey manchego cheese: check, check, check.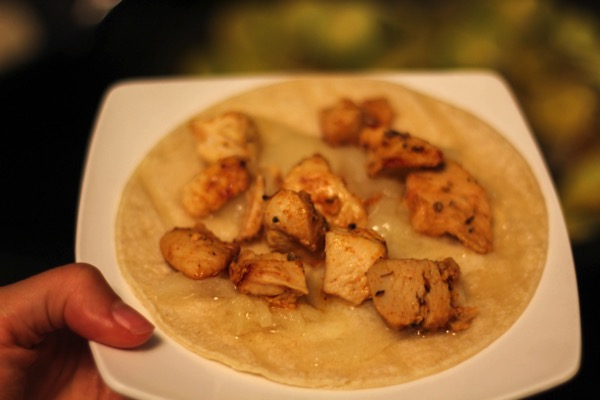 Here's the quick how-to:
Step 1: Make the chicken. In a large saute pan, add a couple tablespoons of olive oil, and two diced chicken breasts. Season with salt and pepper, and add 1 tablespoon smoked paprika, 1/4 teaspoon cumin, 1/4 teaspoon cayenne (or less), and 1/4 teaspoon garlic powder, and cook completely.
Step 2: While the chicken is cooking, make the guac. This is the recipe I've been using for years and always make for parties and get-togethers. There are a few secrets to making delicious guacamole: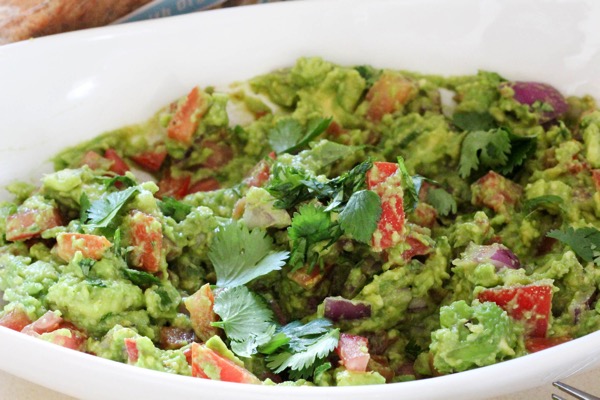 -Add a splash of steak sauce, and a splash of hot sauce to it. These are two magic ingredients and give it such an awesome taste.
-To keep it from browning, keep the pit in with the guac, and cover the top with plastic wrap. Press the wrap down onto the guac, so there are zero air bubbles between the plastic wrap and the guac. The oxygen is what makes it turn brown, and this will keep it green and pretty.
-Lemon juice, and fresh herbs give it an awesome, bright flavor. I always add fresh chopped cilantro, and lemon juice.
*Time crunch: buy Wholly Guacamole or the pre-made stuff from Trader Joe's. If you really want to be fancy, add in 1/4 chopped sweet onion, one diced tomato, a splash of steak sauce, and some fresh cilantro and let everyone think you made it.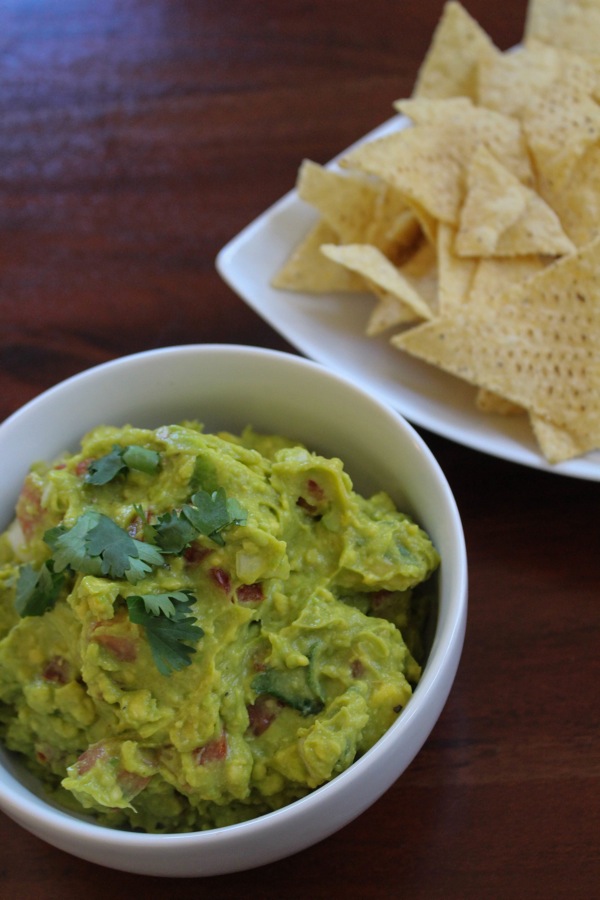 Step 3: Start the calabacitas. In a large pan, add a couple of tablespoons of olive oil and 2 sliced zucchini, 2 sliced summer squash, 1 chopped tomato, 3 cloves of minced garlic, and season with salt and pepper. Continue to cook until soft while you make and cook the manchegos. You can also add corn into the mix (I personally don't love corn), and some shredded cheese for a creamy texture.
Step 4: Manchego time!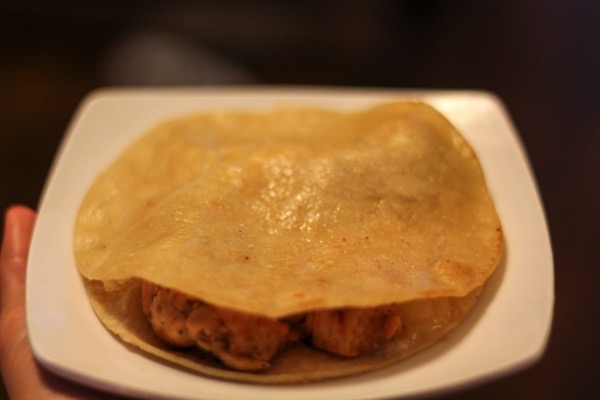 On a large griddle or a pan on the stovetop, heat the surface until it's at medium heat. Add a little butter or ghee, and a corn tortilla. Once it's warmed on one side, flip it and top with sliced manchego and some of the chicken. Place another tortilla next to it to start warming. Once the cheese starts to melt, put the extra tortilla on top, and pat down slightly, using the back of the spatula. Carefully remove, place the manchego on a cutting board, and lightly sprinkle with salt. Make as many as you'd like before cutting the manchegos into fourths and serving.
Serve chicken manchegos with some guac and calabacitas!
Easy peasy.
Hope you have a great day and I'll see ya tomorrow with a workout.
xoxo
Gina