Hi friends! How's the week going? Hope you're having a great one so far. We're still having an amazing time here in Tucson with the fam.
I thought I'd pop in and say hello + share some of the latest adventures.
We've been swimming in Mexican food since we've been here. I may turn into a tortilla chip, but NBD.
This is takeout from Little Poca Cosa and it was everyyyyything. I especially love that they don't use styrofoam; you purchase to-go BPA-free tupperware containers for your takeout.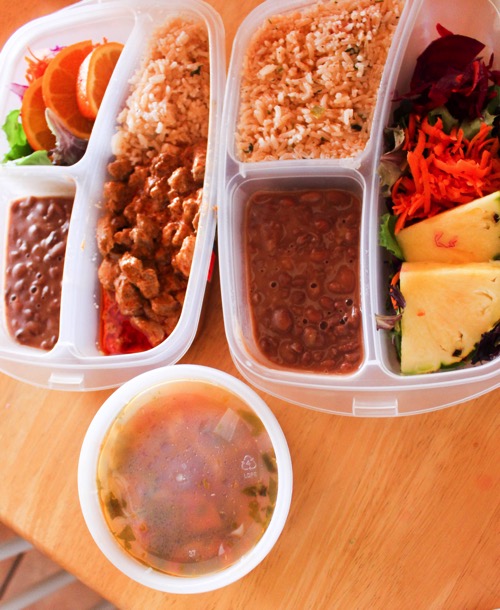 I asked the owner to make "something good, with meat" for the Pilot, and he said it was one of the best things he's ever had. I had chicken and veggie soup -my allergies are a nightmare- with rice and beans. Comfort food at its finest.
One of the first things we *had* to do when we got into town was take Livi to see her cousins. She misses them so much when we're not here, and the second they see each other, they hug and run off to play like we just saw them yesterday. P was very excited to see them again, too. 🙂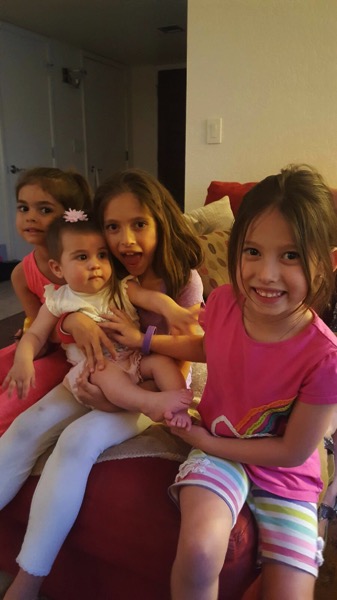 We hung out in the living room while the girls played, and as we were about to leave, I went to say bye to my uncle in the kitchen. This is what I saw: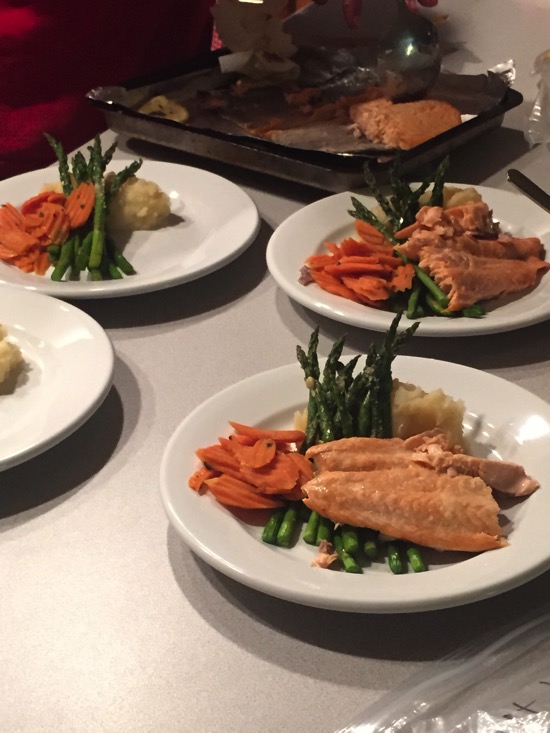 He said, "Just give me 10 more minutes, k?"
Just a casual weeknight dinner haha. He made the BEST avocado salad (I'll replicate it for the blog soon!!), mashed potatoes, asparagus, salmon, and steak.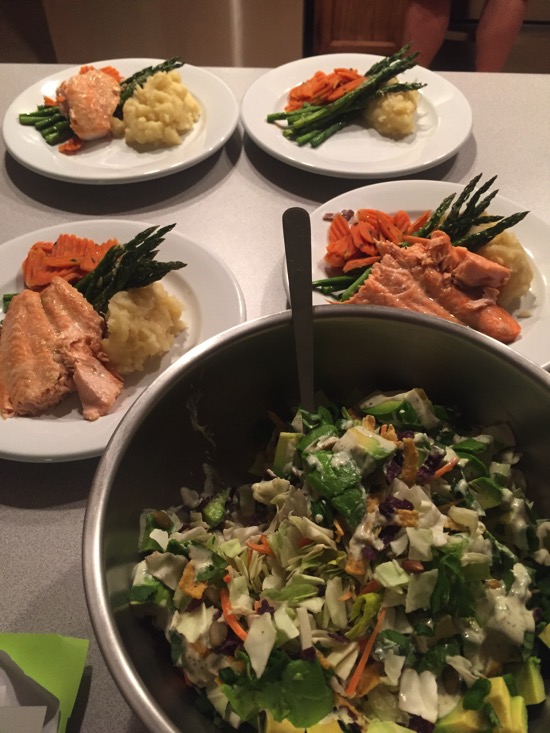 While we've been here, I've spent some time walking around the track while the Pilot, my brother and his girlfriend lift weights. I have a little bit of FOMO, but it felt good to shake my legs out and listen to podcasts.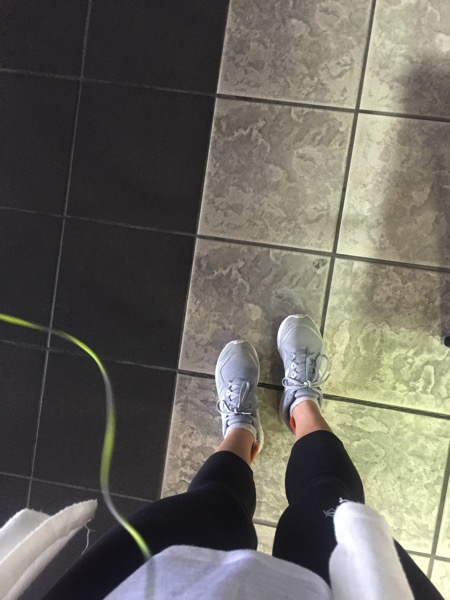 I'm loving the Skinny Confidential podcast; it's a great mix of fun stuff + useful social media content.
A blueberry peanut butter dairy-free smoothie from Xoom juice: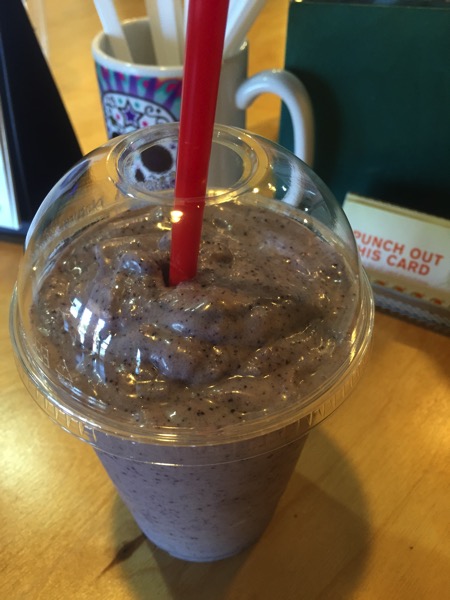 and we also spent a morning at the ranch after visiting Liv's beloved pediatrician. We make her yearly appointments when we know we'll be in town because we love our pediatrician so much.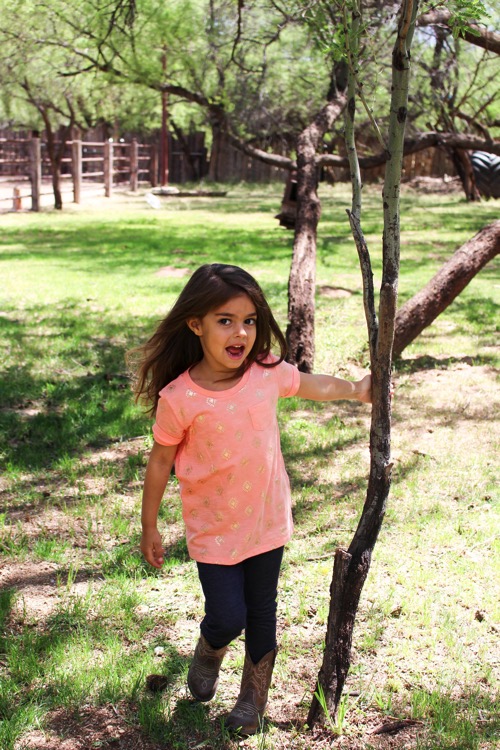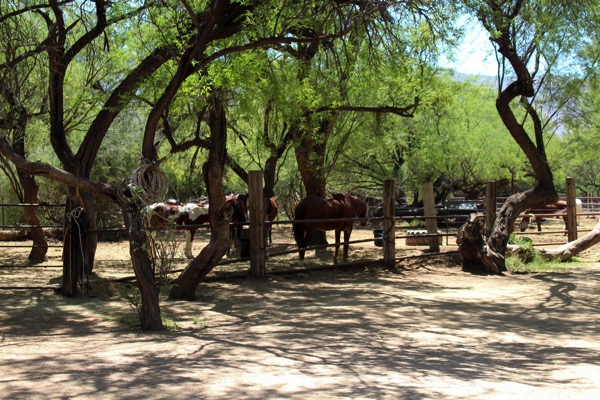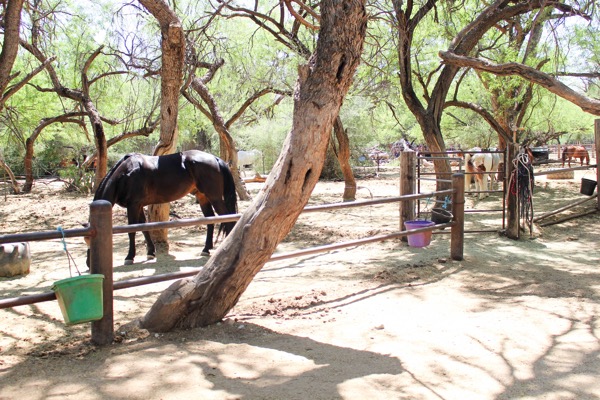 My mom's friend kindly offered to take Liv on a ride since she adores horses. She was so excited to meet Nikita (aka Nikki) and explore the ranch.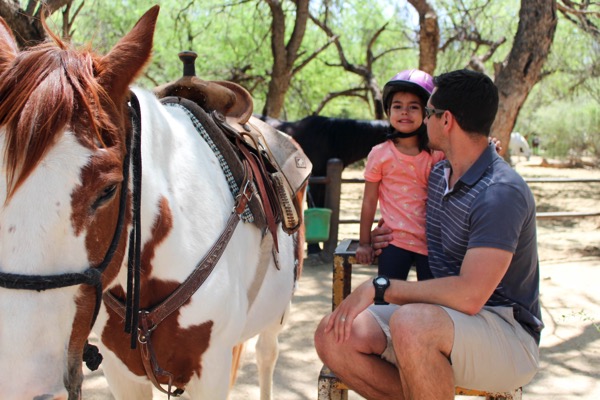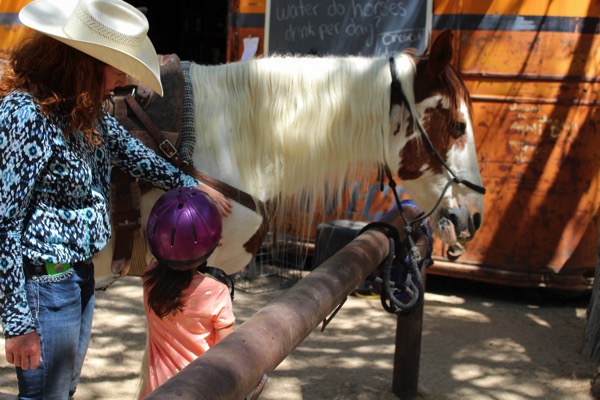 It was a very special treat, and there's something magical about spending time with such beautiful creatures.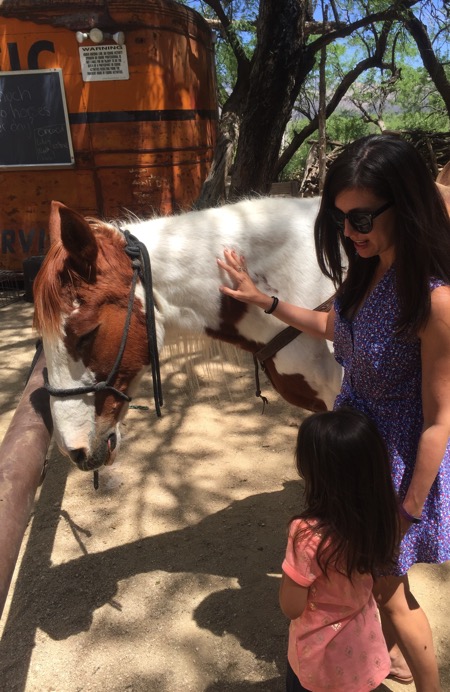 (Dress is Tory Burch; I've been loving the RTR unlimited so far!)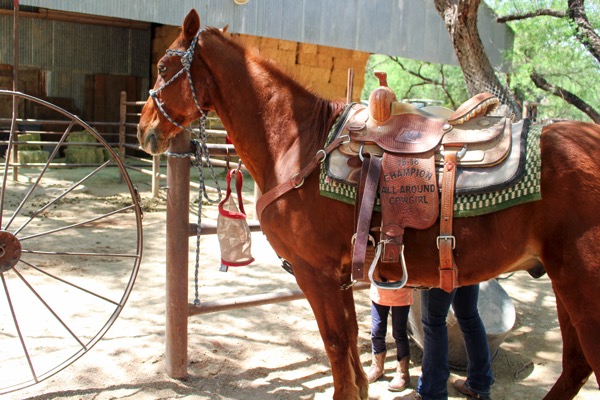 Even though we've been enjoying our share of Tucson eats, we also have made some dinners here at the house. The other night, I put together a quick chopped salad + sweet potato fries in the oven, while the Pilot grilled up his famous jalapeño burgers.
This afternoon, we're headed swimming with the cousins, and then going to eat at my uncle's new restaurant.
Have a wonderful day <3
xoxo
Gina
New post on the Family page here!