Hi friends! Happy Black Friday. I hope that those who celebrated yesterday enjoyed an amazing Thanksgiving!
Today is where I usually stop in to start the Friday Faves party, but my biggest fave of the week was traveling to Tucson. So instead, I'd love to share a little recap from our turkey day.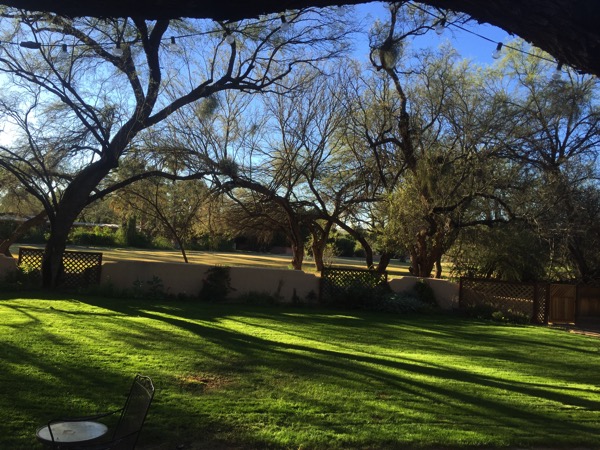 Our drive to AZ was especially low-key, especially since we added in a Phoenix stop. (The Phoenix stop was CLUTCH. We may have to do that again when we're back in December for our 4-month stay!) We spent an evening in Scottsdale, we took all of the pics for the PBB relaunch (can't wait!!) and while I was doing that, the Pilot took the girls to the trampoline park and to the American Girl store. Needless to say, they had a pretty good day.
We checked into our Tucson hotel, and got to spend Thanksgiving surrounded by family, amazing food, and good friends. Not much else you could wish for.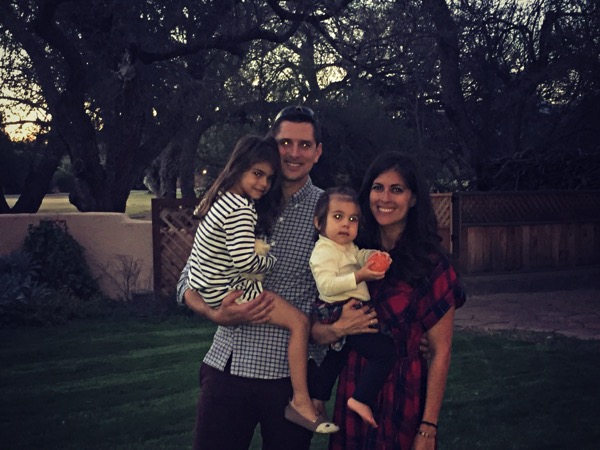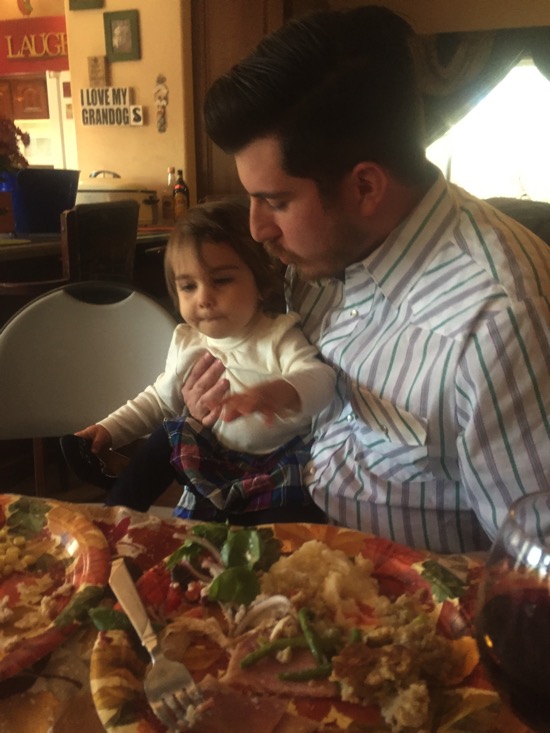 We almost always enjoy Thanksgiving feast at my uncle's house (on my dad's side of the family). All of the usual suspects were there, like turkey, stuffing, gravy, green bean casserole, ham, rolls, and mashed potatoes, in addition to this incredible layered cranberry dish and a salad that rocked my world. (It's probably weird to say that I really loved a salad on a day with such indulgent food, but it was a welcomed accompaniment to the rich counterparts. The flavor combo: spinach, purple onion, kalamata olives, feta, tomatoes, and walnuts.)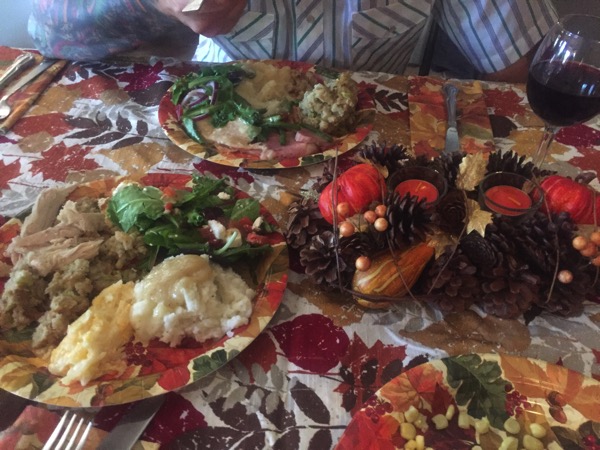 We enjoyed our feast,
had the necessary food coma downtime,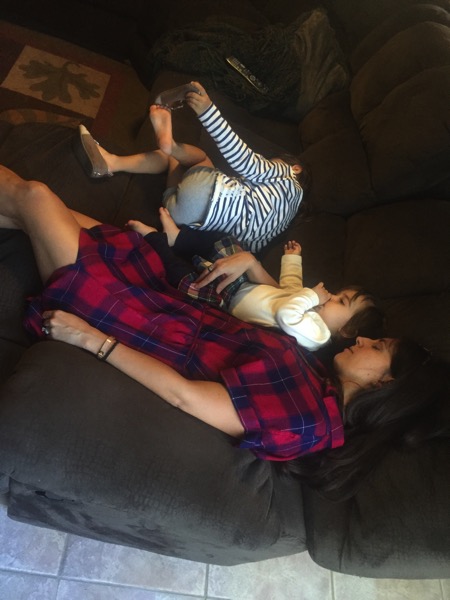 and the guys took off golfing. Golf is a family Thanksgiving tradition, whether you're an avid golfer, or you're absolutely terrible. The joke is that the Pilot takes secret lessons, because even though he never golfs, he's unusually good. (I never golf, and I can't even hit the ball haha.)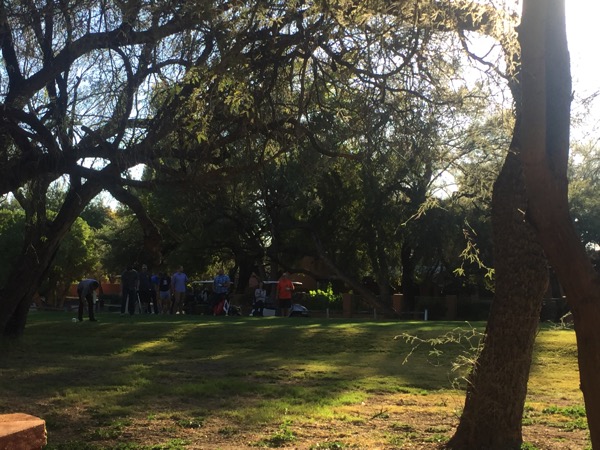 Usually the guys will take off golfing, while the girls stay back to have dessert and chat. I chased P around the backyard while Livi hung out inside with the family, and then we hit up the legendary dessert table. Usually I have a hard time deciding, and will have little bits of everything, but I knew I wanted my nana's coconut cake. I had a giant piece, and it was everything.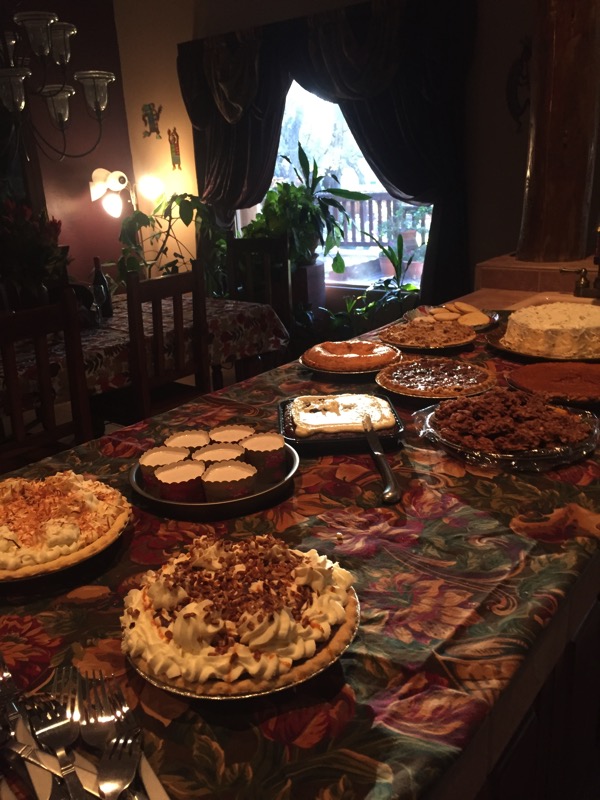 It was a beautiful Thanksgiving, and an extra special treat since we stayed back in San Diego last year. What a difference a year makes.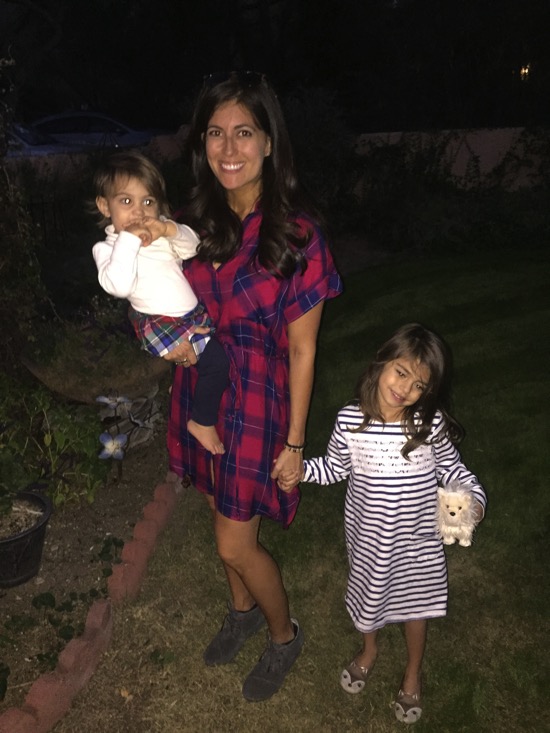 (Plaid dress // booties on sale)
So today is actually my second favorite holiday: Black Friday!
You'd think that after years of working in retail I'd be traumatized and completely loathe it, but no. I love the commotion and I love all of the crazy-awesome deals. Even when I go out at midnight after Thanksgiving feast round 2, even if I don't buy anything, I love checking out the sales and watching people battle over giant bins of DVDs and toasters.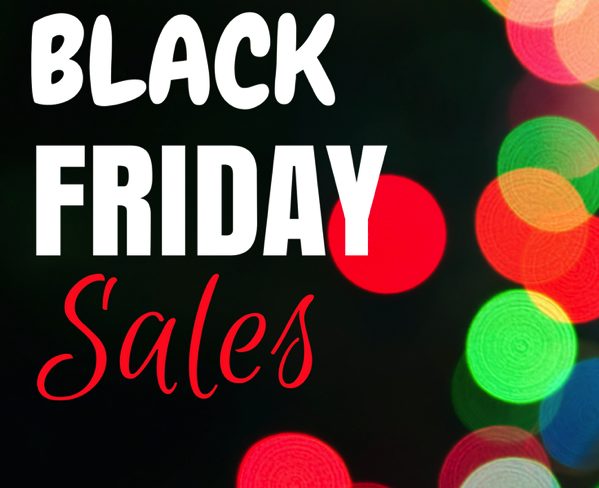 Here are some of the best sales going on today + some of my favorite things!
J. Crew: 40% off with the code HOLIDAY. I love these tassel earrings, this plaid vest, suede pumps, this pleated dress, colorblock leggings, low-top sneakers, and this classic sweater.
Old Navy: 50% off almost everything! ON has great athletic wear, and I love their kids' stuff. Liv gets a new size in this jacket each year.
Banana Republic: 50% off five regular price items with the code BRFIVE. These silver flats are gorgeous.
gap: 50% off EVERYTHING aka I'm going kids' clothes crazy haha. Use the code TGIF50. Penelope needs a bear sweater hoodie.
Lorna Jane: 30% off markdown sale. I have and love this tank, this tank, and these tights from the sale selection.
Kate Spade: 30% off with the code THANKFUL. This backpack is super sleek and pretty.
Victoria's Secret: Free tote and mini bag with $75 purchase
Beautycounter: Spend $125 and you get a free lip sheer of your choice. Spend $250 and you ALSO get a full size body oil! I'm a huge fan of all of their products, but especially love the lip gloss, holiday sets, dew skin tinted moisturizer and cleansing balm.
Nordstrom: Extra 20% off selected sale items.
Madewell: 25% off everything with the code THATSALE. My favorite shirt dresses are Madewell, and this one is perfect.
Bath and Body Works: Buy 3, get 3 free everything!! TO GO CANDLE CRAZZYYYYYY.
Patagonia: Today, on Black Friday, they are donating 100% (100.Percent.WHAT.) of sales to grassroots environmental groups.
Land of Nod: 20% off + free shipping! All of the girls' bedding is from Land of Nod; the best.
Smaller businesses:
Hedley & Bennett: love their aprons!
Somethin' Special: Not sure if they're running anything today, but amazing gift options.
Rewined candles: my favorite candles ever.
Therapie Day Spa (my fave in OB): 20% off online gift certificates with code SHOPLOCAL2016

Hope you all have a wonderful day and I'll see ya soon.
xoxo
Gina