Helloooooo 😀
It's that time…. time to announce the winner of the Vega Sport Giveaway!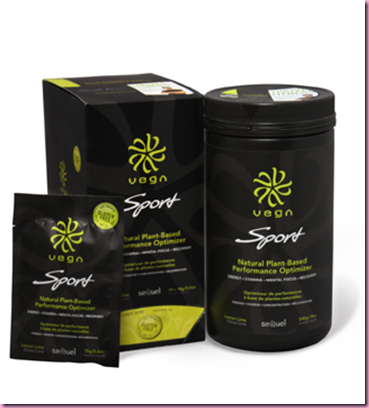 (Source)
Between comments, tweets and emails, we had a total of 489 entries.
Using random number generator: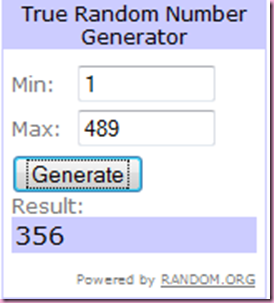 Comment #356!
Erika said:
erika

October 14th, 2009 at 6:34 pm · Reply

Wow! I would love to win some of this stuff! I recently decided to stop being married to the revolving apparatus of death for my running and start running outdoors! I bought a hat and some sunscreen and some new shoes, but drinking some of this stuff would be fantastic to give me a boost. A lightweight water bottle wouldn't be bad either.

Thanks for the opportunity!
(I love the use of "revolving apparatus of death". Haha!)
CONGRATS ERIKA!!! Send me your info and which flavor you would like (acai-berry or lemon lime) and I'll forward it to the Vega peeps.
Everyone else, I'll see ya after my AM workout sesh 😀
Have a wonderful day!
xoxo,
G