Hey everyone! Hope your day is going well 😀
It's funny how views of domesticity can change…
When I was younger, being domestic meant my once-weekly apartment cleaning extravaganza 😀
Now, it's making fresh almond milk to go with my cereal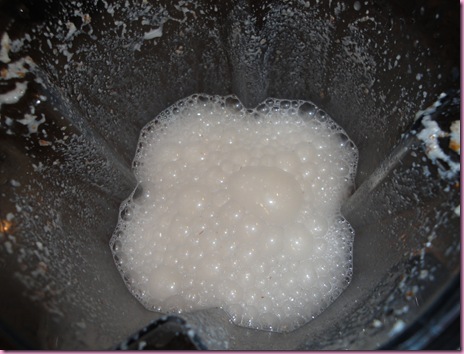 (For info on making almond milk, check out Gena's how-to post)
I poured myself a bowl of the good stuff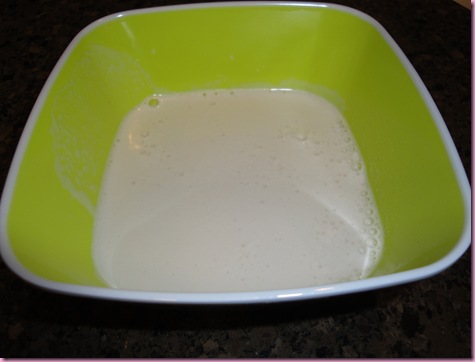 And added some of my new raw cacao crunch cereal (from Earth Shift)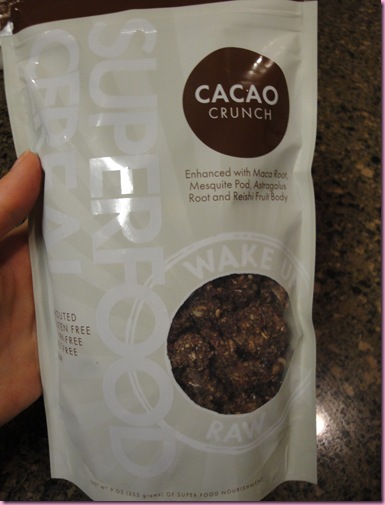 The nutritional info for this stuff is AWESOME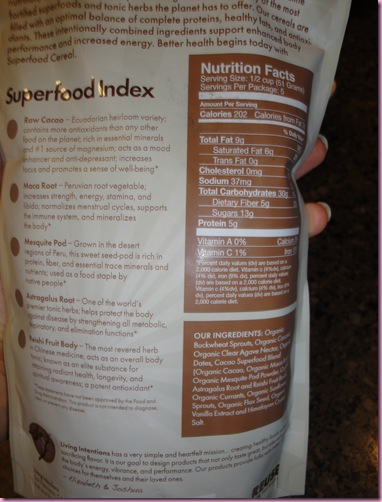 And I seriously still can't believe I only paid $6 for the giant bag.
Check out the texture.. it's like cocoa krispies for raw foodies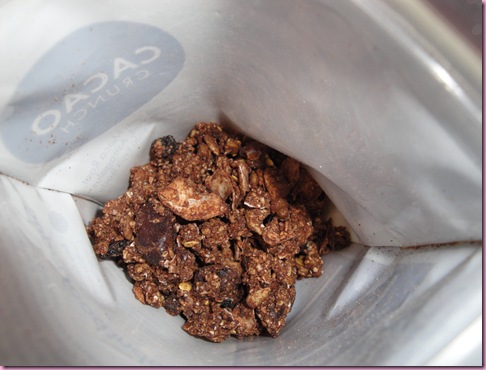 with my 1/2 cup serving, I added a sliced nanner, 1 T of goji berries and 1/2 T of cacao (cacao! cacao!) nibs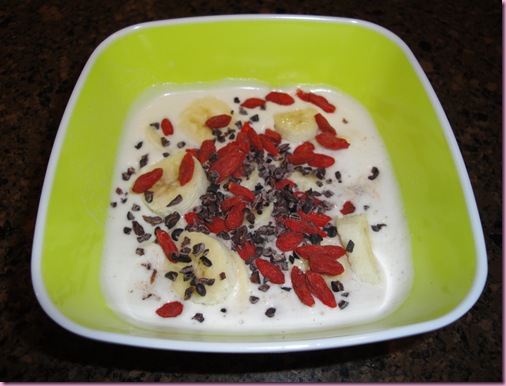 It was pretty face-rocking good 😀
I promised I'd give some info on each of my new products as I use them, so here's some details on the benefits of cacao nibs and goji berries
Cacao nibs
Are peeled, crushed cacao beans and are extremely high in antioxidants (more than green tea, red wine and blueberries).
The antioxidants provide the following benefits:
Decrease blood pressure
Improve circulation
Promote cardiovascular functions and help fight heart disease
Improve function of endothelial cells that line the circulatory system
Provide protection from free radicals, which may trigger cancer, heart disease and stroke
Improve digestion
Cacao nibs have also be shown to aid in:
physical and mental wellbeing
increase energy
improve mood
keep appetite under control
And they taste like heaven and can give you a little caffeine buzz 🙂
Goji berries
Are also called "wolf berries" and are native to China. Like cacao, goji berries are extremely high in antioxidants and can help to cure cancer and slow the aging process. They have been used to treat high blood pressure, fever, age-related eye problems and diabetes. Goji berries can help immune function, protect vision and may help prevent heart disease.
From this website
Eating foods high in antioxidants may slow the aging process. It does this by minimizing damage to your cells from free radicals that injure cells and damage DNA. When a cell's DNA changes, the cell grows abnormally. Antioxidants can take away the destructive power of free radicals. By doing so, antioxidants help reduce the risk of some serious diseases.
So basically it's the berry of youth 😀
I put the rest of the almond milk in the air force cup to use in the next couple of days: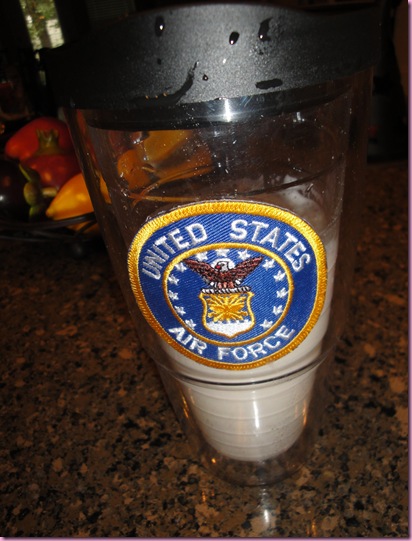 And dehydrated the almond pulp to use as almond flour in some un-baked goodies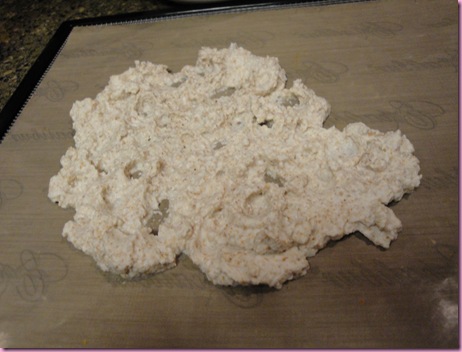 After all of that fun, I went to Targizzle to buy things I don't really need get some sandwich baggies, maple syrup and paper towels. I tried on some of those boyfriend jeans and they were not cute at all. Super comfy, but I looked like a slob. Bah.
Then Jeni and I met at the gym for some legs:
| | | |
| --- | --- | --- |
| Elliptical | 5 minutes | Level 5 |
| Side lunge to plie | 6 lb kettleball | 3 sets of 10 on each side |
| Calf raise on a step | Body weight | 3 sets of 12 |
| Hip abductors/adductors | 50 lbs/35 lbs | 3 sets of 12 of each exercise |
| Bridge pose into 1 leg bridge, switch | 6 lb kettleball | 30 seconds, 10 seconds, 10 seconds |
| Weighted booty blaster | 8 lbs | 3 sets of 12 on each side |
| Elliptical | 20 minutes | Level 6 |
| Total time: 1 hr |   |   |
When I got back to the casa, the pilot was here!! He came home for lonchi, so I made him a turkey, pepperjack and avocado omelet with toast, and an open-faced salad for me: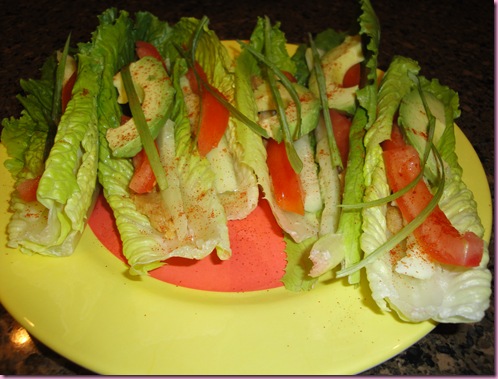 Romaine, chickpea miso, tomato, 1/2 avocado, green onion, rice vinegar and cayenne.
With a side dip into the almond butter jar and some cocktail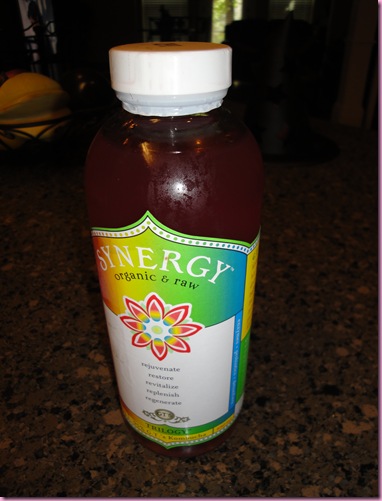 I'm off to make phone calls (it never ends!), go for a run (I will do it! Hahah. The weather is beautiful which will help my motivation..and I found an iTunes gift card in the office), then making some 'roons for a veggieFriend.
Have a great day bloggies!
xoxo,
G