Heyyyyy hey 🙂 It's FRIDAY!!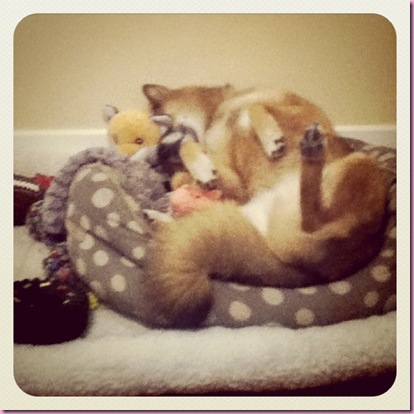 (Viessy has a very hard life) 🙂
What are you up to this weekend?? Hope you have something fun going on! We have my "Detox is Over" party tomorrow night– I'm a little more than excited.
LOVED reading your comments to last night's post! It's amazing how things work out the way they're supposed to 🙂 I'll be visiting my old Valdizzy stomping grounds in March because Jeni is having her baby… and I want to go snuggle with it 🙂
Today was started off with a smoothie in a bowl + a crumbled amazeball on top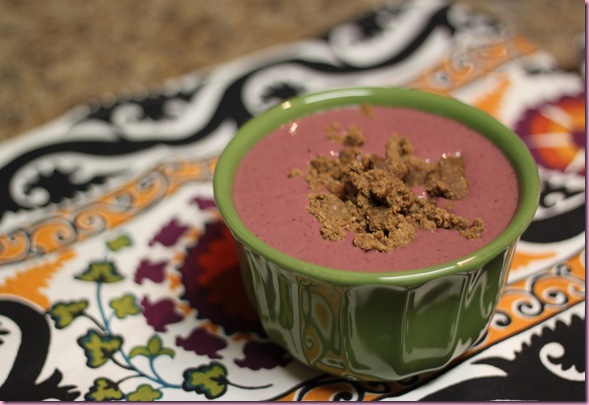 Today's Smoothie (Makes TWO- I packed up half to take as a work snack)

-1 C goat's milk kefir

-2 C almond milk

-2 scoops Sun Warrior + 2 scoops Dr Protein

-1/2 C frozen organic strawberries

-1/2 C frozen organic blackberries

-1/4 C raw cacao powder

-2 heaping T decaf espresso powder

-cinnamon, pinch of sea salt
I also packed up today's salad beast: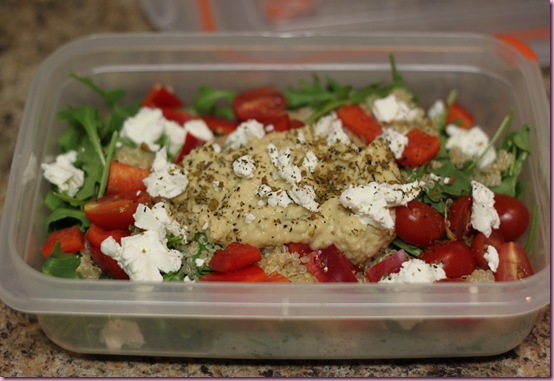 with arugula, peppers, tomato, quinoa, hummus, goat cheese, balsamic and Garlic Gold (delishhhh)
+ blackberries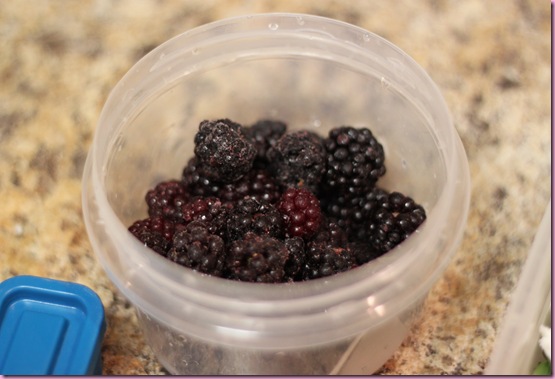 My eats have been lacking in the creative side this week because I've been working like a maniac (even though I forget I'm working because I love my jobs so much) and because I've been anxiously waiting to hear what our assignment is.
I woke up to an email from the Pilot, and the wondering is over…
We find out NEXT FRIDAY!
I'm at the point right now where I really don't care *where* we go (but wouldn't kick Tucson out of bed if ya know what I mean) –I just want to live in the same house as my husband- but would like to know so we can plan. Having a place to live would be a good thing 😉
I've been looking at houses here in Tucson and found one that we both love.
Check out these photos from the backyard: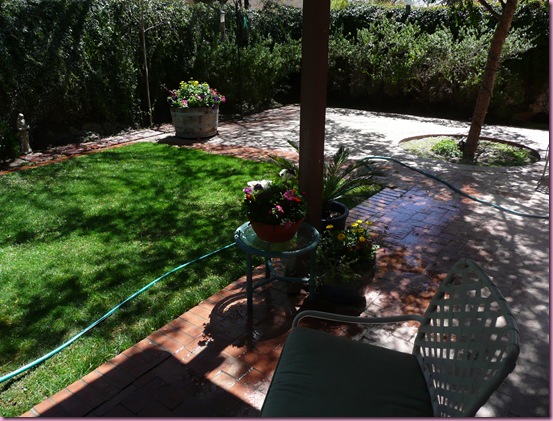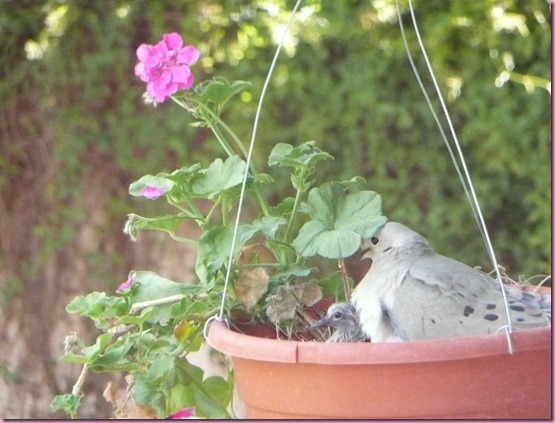 Dinosaur cousins are cuter when they're babies 😉
It also has a balcony from the master bedroom with mountain views.. Le sigh <3
At least we only have one more week left to wonder!!!
Well, I'm off to work and then teaching my last class of the week.
Have a lovely day and I'll see ya later with a Fashion Friday post!
SUNDRESS WEATHER 😀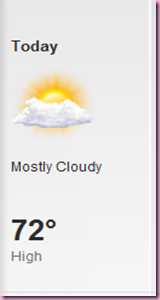 xoxo
Gina
Something to watch: This is an awesome goal-setting video from one of my favorite motivational speakers, Brian Tracy. Try the exercise he describes to see what your significant and important goal is. If you do something everyday in the direction of your goal, it will happen.