Hey friends hey 😀 How's your morning going??
I took my madre on a little date last night 🙂
We already have tickets to see Wicked while it's here (two times, haha) but figured we'd take a chance at the Wicked lottery. If we won, fabulous, if not, we'd just grab dinner by the university. 2 hours before every show (they do this in NY, too), you can wait in line to put your name in for orchestra seats. If they call your name, you get up to two baller spots for $25 each. Amazing.
They stamped our hands with a lovely bright green witch hat: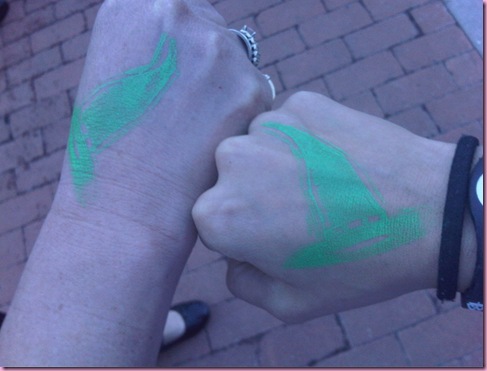 and I proceeded to get it all over my shirt within 5 minutes- you can't take me anywhere 😉
Everyone who waited in the lottery was so nice – we cheered for each person when their name was called. Then they called my madre's name! Wahoo 🙂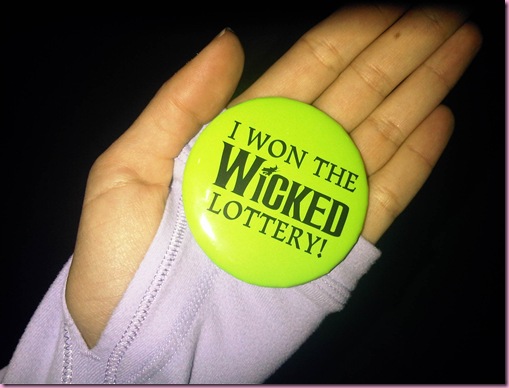 We had some time before the show, so we grabbed some dinner at Lovin' Spoonfuls, an awesome vegetarian restaurant.
We each enjoyed the garden veggie plate: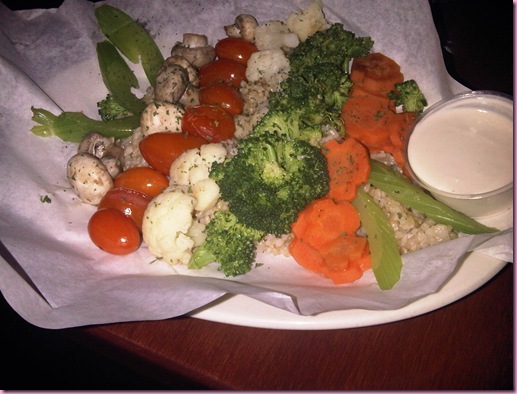 A mountain of roasted veggies atop brown rice with a tahini sauce
+ garden salad with balsamic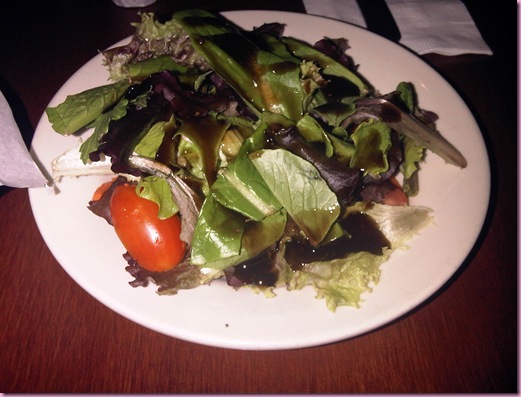 Every time I eat at Lovin' Spoonfuls, I want to go hug the owner and say thank you. The food is always so delicious, fresh and it feels like someone in your family just made it for you.
Inside the theatre, we grabbed some coffee, a reusable shopper and Wicked coffee mug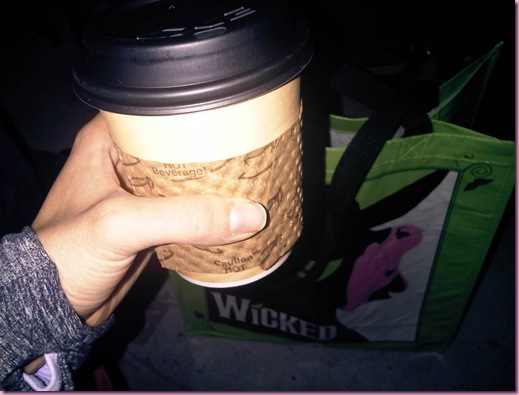 and watched a stellar performance of my all-time favorite musical (and that's coming from a HUGE musical theatre nerd).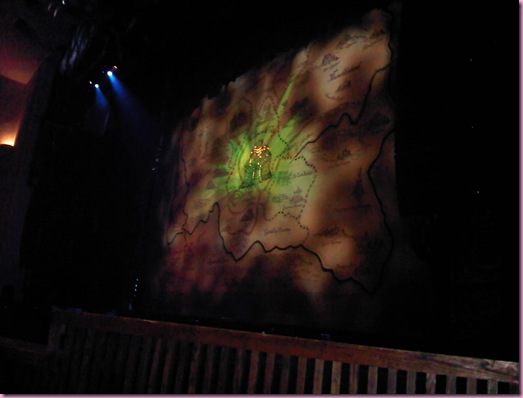 I had the chance of seeing Wicked a couple of years ago in NY and it was just as amazing as I remembered- so good it will make you want to cry 🙂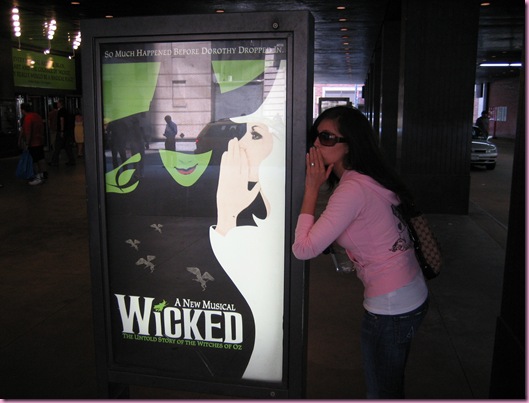 It was the madre's first time and she LOVED it, too. We spent the entire car ride back to the madre's gushing about the intricate costumes, the buttery voices and Fiero's supreme hawtness. 😉
This morning, I'm off to make some b-fast and take the puppers for a walk before yoga.
Have a great day <3
Gina
Today's workout jam: 'United State of Pop 2010" DJ Earworm (He has incredible mixes, perfect for working out)