Hellooooo! Happy Friday! New post up on the Family page. Hope your day is off to a great start. I'm so glad the weekend is here! It feels like this week went by quickly, which is totally ok with me. 😉 Any fun plans this weekend? We're getting together with friends for a family dinner tonight and swimming, BBQing tomorrow, and going to make a stop at the beach. We realized that we've hardly been this year, and definitely want to live it up for the next couple of months.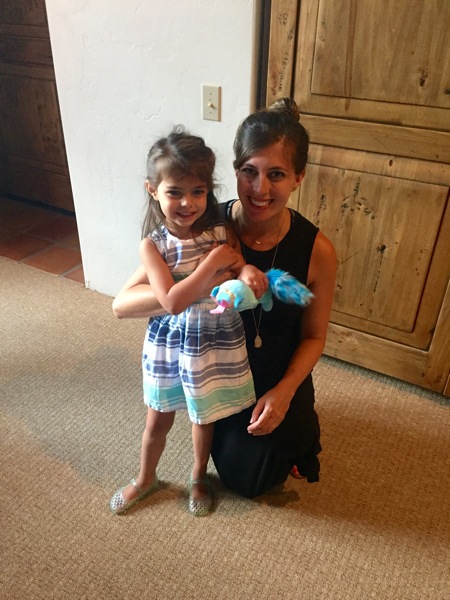 In standard Friday fashion, here are some of the reads, eats, wears, and randoms from the week. I always love to hear what you're enjoying too, so please feel free to join in the fun in the comments section! (I have a little almond butter-filled giveaway for ya, too.)
Pizza Port nights with the fam.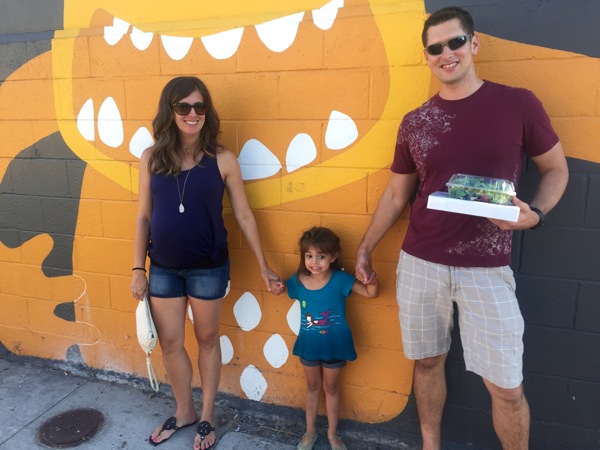 Port, it's been way too long.
How to bring sexy back after childbirth.
3 things every yogi must know about the anatomy of the spine.
This version of "Uptown Funk" with 280 movies.
So you want to write a food blog. "Quinoa is excellent for every meal because its texture is a reminder that life can't always be smooth or digestible."
I spent a month replying to all of my PR emails with "I love you." <— I laughed so hard I cried a little.
MYHABIT. <—referral link (you get $20 to spend, too). I was really stoked when I got some Maaji bikinis for half price earlier this summer, and have been casually scoping it out here and there in case anything awesome came up. It definitely happened. Last week, I picked up this MARC by Marc Jacobs bag and it was almost $100 off. I'd been wanting a new one for fall, so it was destiny, really. 😉
Signs that your workouts are too intense.
This smoothie from Tiki Port: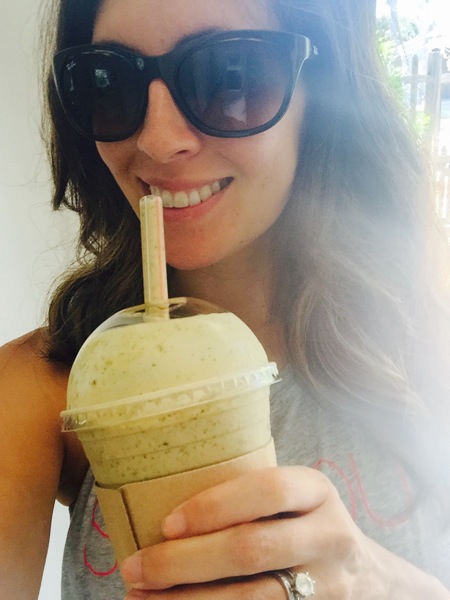 I don't know what it's called but it's almond milk, banana, peanut butter, chia seeds, honey and cinnamon. I added kale and strawberries to it, and it was like a green PBJ smoothie.
What a 107-year-old poet can teach you about mindfulness. I love the reminder to look for beauty in the drudgery.
So excited to make this copycat TJ's salad; it's one of my faves.
Giveaway time!!
These snack packs from Justin's! They have them at Target, and we took a bunch with us on our Tucson trip. This was the last one, and I'm glad I snapped a quick photo before it was quickly hijacked. I asked Liv to share and she gave me 3 sad pretzels haha.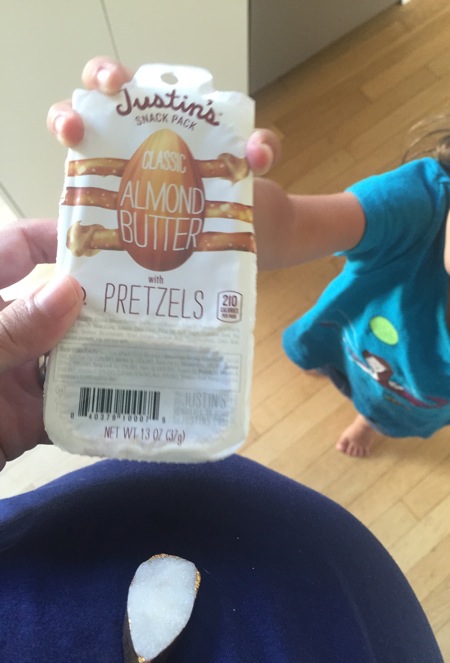 (The container is made from 100% recycled plastic)
My friends at Justin's kindly offered to send some free coupons to a lucky reader if you'd like to try the snack packs for yourself. They're gluten-free pretzel sticks with Justin's almond butter and absolutely delicious. Just leave a comment below with something you're loving, or a current favorite snack. 🙂 I'll announce the winner in Monday am's post.
Happy Friday!
xoxo
Gina