It finally happened.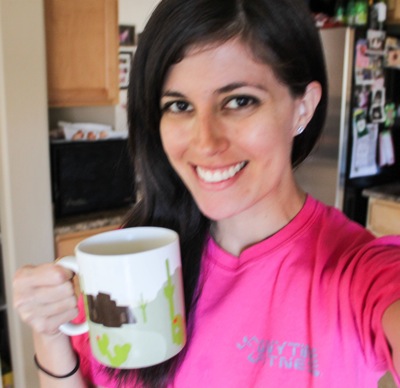 I woke up early and got in a workout while everyone was still sleeping.
For all of my new friends out there (hi!!), this is a huge accomplishment because:
I hate the morning.
I'll embrace sweet, glorious slumber until the last possible second (which is usually when the tiny opera star lets me know it's time to wake up). My intention has always been to work out early on Tuesdays, but I usually just go at night, when I'm pretty zonked from the day's events. I realized that my nightly workout was cutting into my time to hang out with the Pilot, since he often gets home after Liv is asleep, and also the time I like to write back to emails and comments before bed. It was enough motivation for me to try it this morning, and what do you know? It worked.
Once I got to the gym, I felt so energized and ready to go. I only had 40 minutes to get in an awesome workout, so I did a combo of strength training with a few jump rope intervals in between to keep my heart rate up (similar to the "HIIT it" workout) and the grand finale was this 10-minute ZWOW. I especially loved (hated?) the dragon kicks- my biscuits were on fire!
Home just in time to have breakfast with my favorite little date.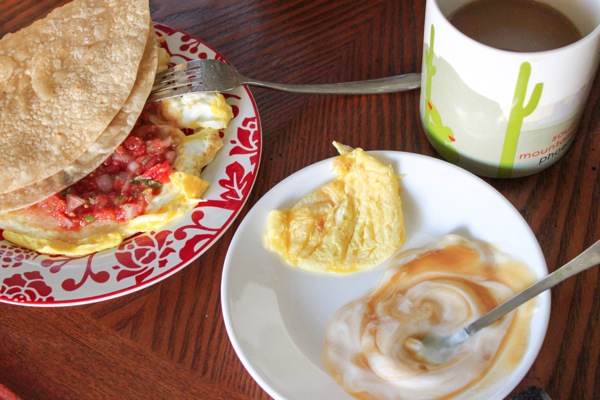 (Today was her first time trying yogurt with fresh fruit puree mixed in. I thought it was delicious but she gagged twice – we'll have to try again another day. She loves egg yolk again since I've been scrambling it for her lately)
We spent the morning playing, ran a couple of errands, and as excited as I was to see the Pilot when he came home, I was extra excited about the gift he came bearing: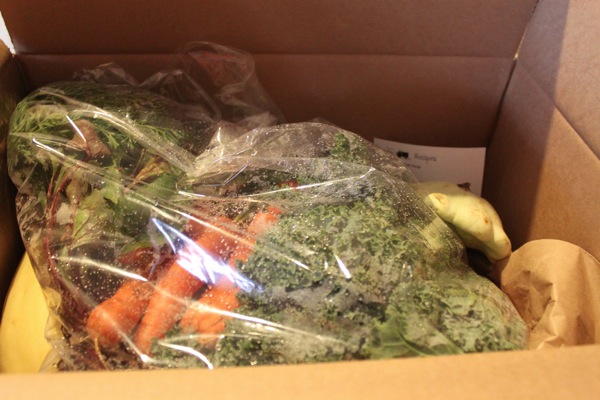 Our farm box for the week!
Here's what's in the mix: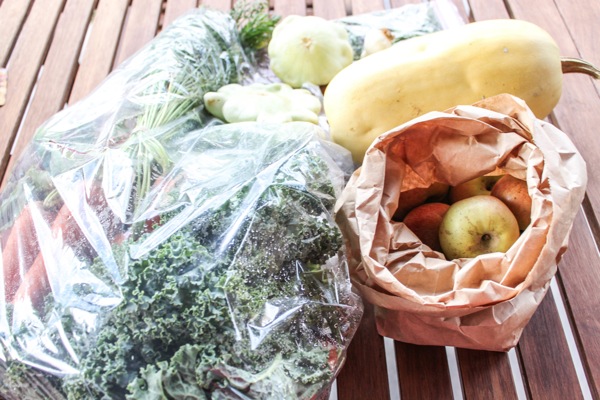 -curly kale
-carrots
-beets
-romaine (which I've been dreaming about ever since I finished last week's)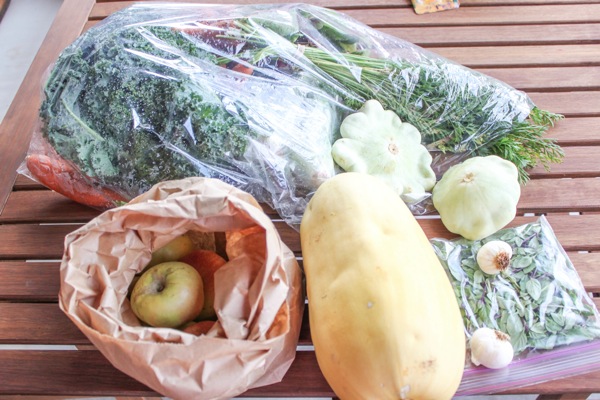 -Fuji applies
-spaghetti squash
-pattypan squash
-microgreens and
-the cutest little garlic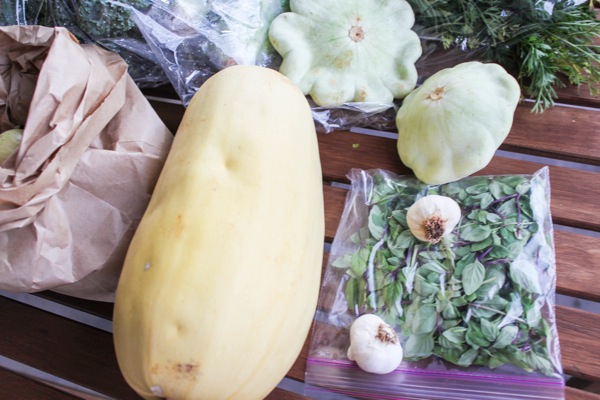 (all certified organic for $22. Insane)
Here's what I plan on making:
-Carrot, beet, ginger juices
-Spaghetti squash with a cheesy pumpkin sauce (was originally going to roll with sage but since TJs was out, I'm gonna switch it up)
-Glorious salad beasts
-more slow cooker applesauce (it doesn't last very long around here)
Any ideas for the pattypan squash??
For now, I'm off to the wives' coffee-  I'm excited to hear what our squadron is up to this holiday season.
Have a great night <3
xoxo
Gina
Something to think:
New on the Fashion page: Candy corn nails!
New on the Family page:  A fun DIY baby toy