I was kind of worried about the weather.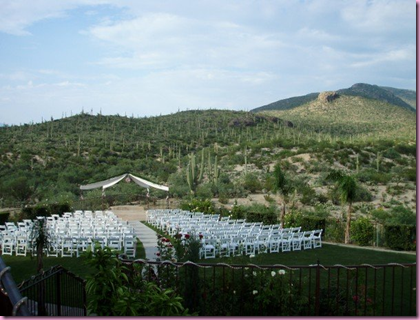 There were a lot people that I didn't want to get rained on… and I was wearing a long white dress.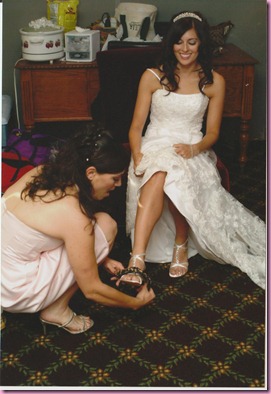 Three years ago…
I knew there was someone that would be waiting for me.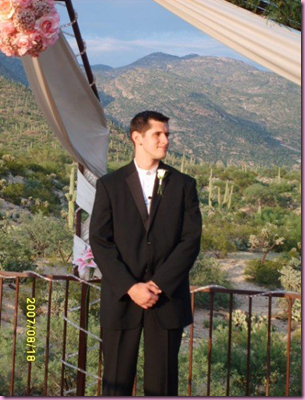 We'd hold hands as the pastor talked about watching the same hands grow old and carry each other through life's experiences.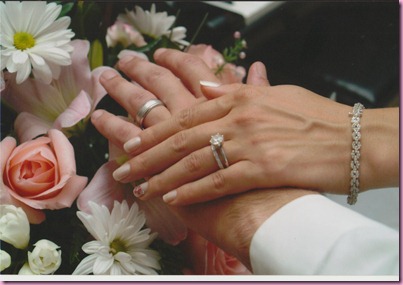 All of our family and friends were there….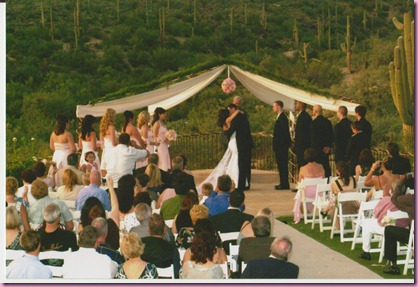 Everyone got their own mini cake– three different flavors, each covered in chocolate ganache.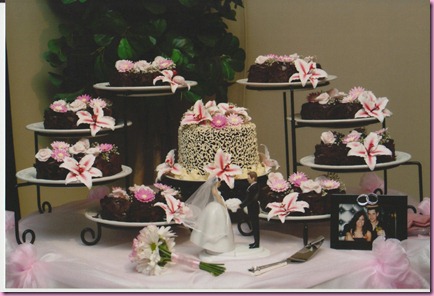 I didn't have time for dinner that night, but did manage to eat two mini cakes 😉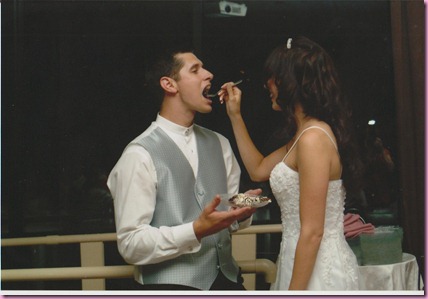 The Pilot's was shaped like the gun of the A-10… his other wife.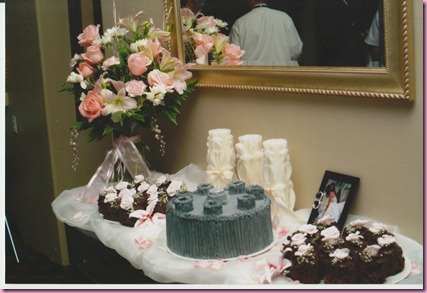 Three years ago,
in a dream world accented with silver and pink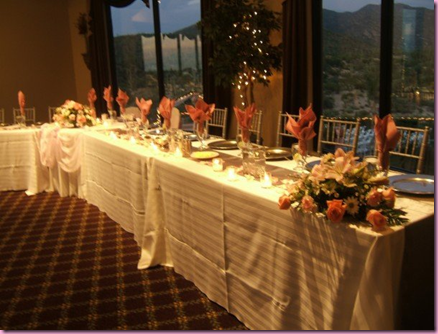 we got crunk on the dance floor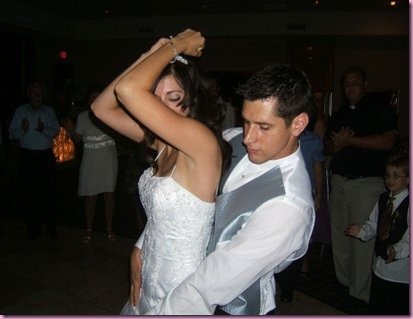 celebrated with those we love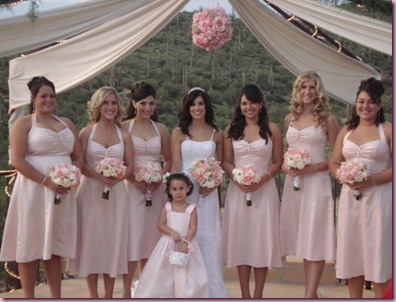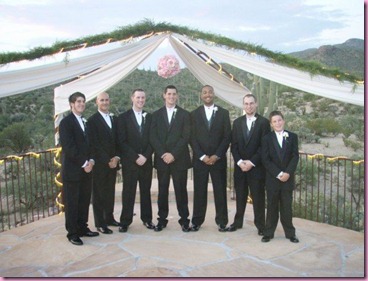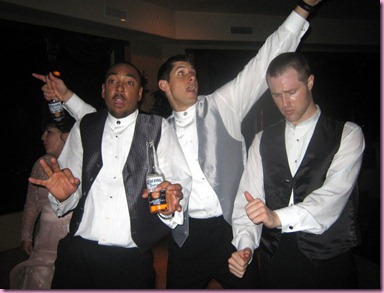 and I married the most insanely amazing man that I could ever wish for.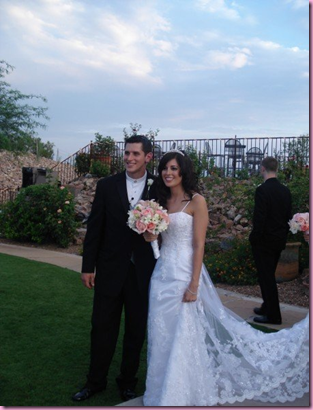 Thank you for falling out of the sky and into Starbucks <3 Love you more than anything.
Hope ya'll have a mushy fabulous day 😀