White Plum summer giveaway!
(3 store credits up for grabs!)
This post is sponsored by White Plum and includes an awesome discount code if you're looking for gorgeous and affordable summer attire. Just enter "GINA25" at checkout to get 25% off until July 22!
While I'm very thankful for the existence of maternity clothes (aka how I can now comfortably breathe in my pants), I've also had my eye on pieces that are stretchy, work with the bump, and that transition well as I grow. I feel some some maternity investments are necessary, but as soon as the baby is born, I feel frumpy wearing them. (Don't get me wrong, I have maternity tank tops that I wore for like a year after Liv was born, but I was definitely ready to get back into non-maternity pants and dresses.) Anything that I can wear now and can also wear later is a win.
When White Plum asked me to pick out some summer pieces, I was so excited to see that while they're not maternity, many of the items in store would transition well over the next few months as the belly grows.
I had a hard time deciding -so many cute options!- but here's what I ended up picking out: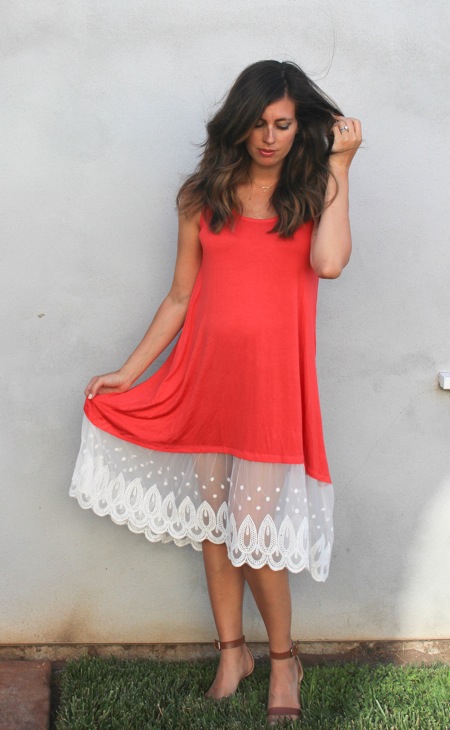 (Angela Lace Tank Dress. I like how it's sassy without being too much and the bold color!)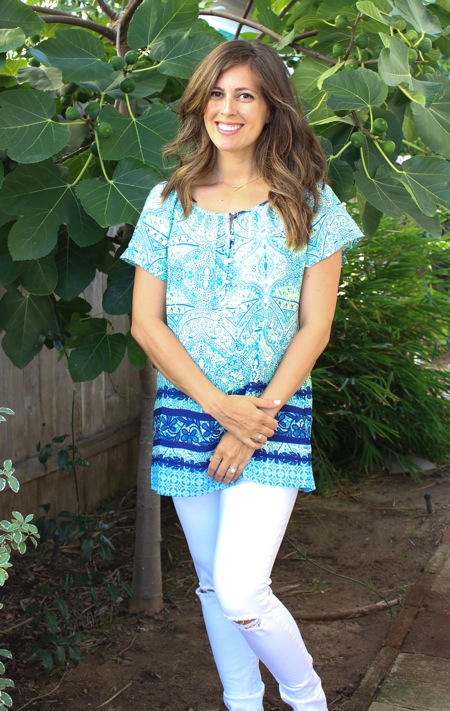 (Sunshine Coast Cap Sleeve Tunic. I'll also wear this one over my swimsuit lounging at the beach)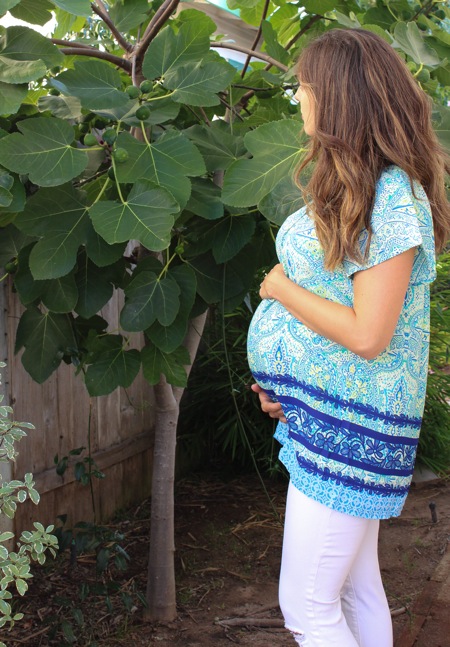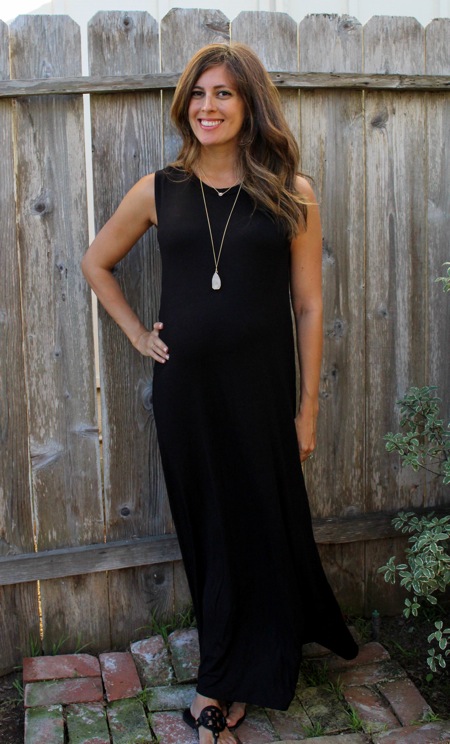 (Santa Monica maxi dress. I've had this for two weeks and have worn it 3 times already, so there's that haha.)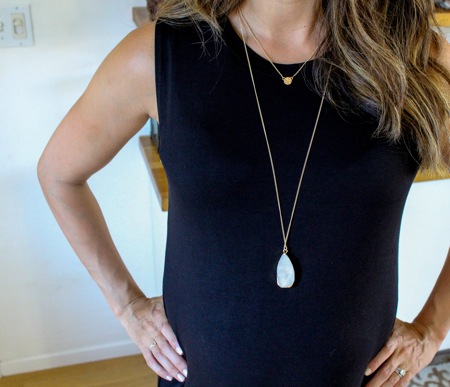 ( Zion pendant necklace. You can wear these separately, or layer.)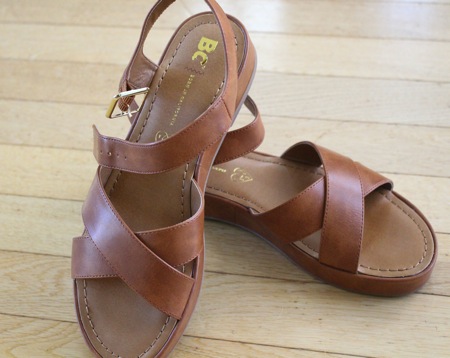 (Jenin Vegan Sandal. I had been on the prowl for a pair of simple, 70s-inspired brown sandals and these are everything I was looking for. Not only do they match everything, but they also add a little bit of height and are constructed with vegan leather.)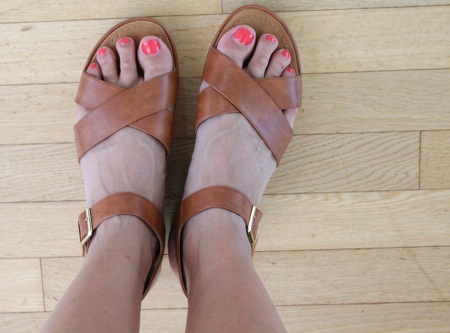 If you haven't heard of White Plum, they're one of my favorite online spots for women's fashion, accessories and home decor. They also have kids' clothing! They're well-known for their printed leggings and palazzo pants, but my personal favorites are the dresses and jewelry. I especially love that everything is great quality for the price.
Some other fun picks from the site: this printed shift dress,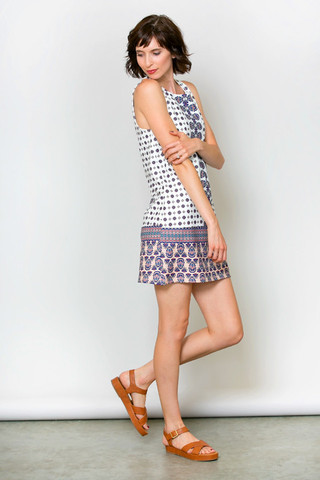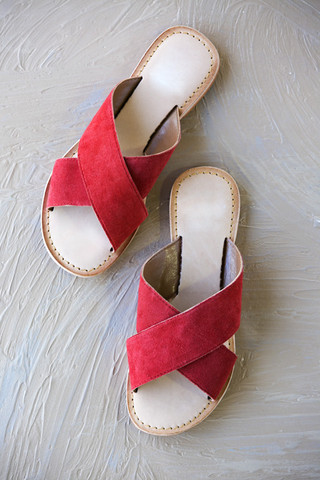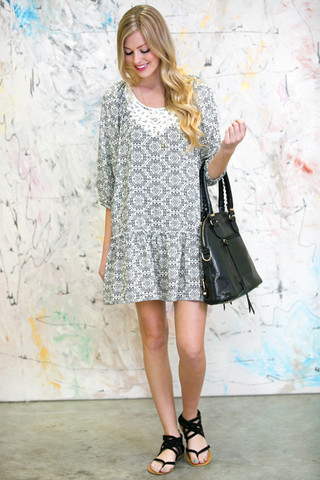 and this gorgeous layered necklace set.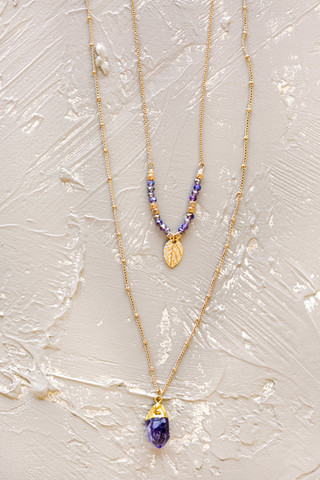 Now, it's giveaway time! 3 lucky winners will receive credits to shop at White Plum
The prizes:
-1 $150 credit
-1 $75 credit
-1 $50 credit
Simply enter via the widget below. Ready, set, go!
Have a great morning and I'll see ya later today with a 25-27 week update on the Family page.
xoxo
Gina
This post is sponsored by White Plum, and they kindly included a great discount code for reader friends. Enter "GINA 25" at checkout to get 25% off your order through July 22. Thank you so much for supporting the blog and the companies who help to support our family.