Morning <3 How's your day going? Hope it's been lovely so far.
Last night for dinner, I made something quick and easy since it was cookstravaganza here all weekend: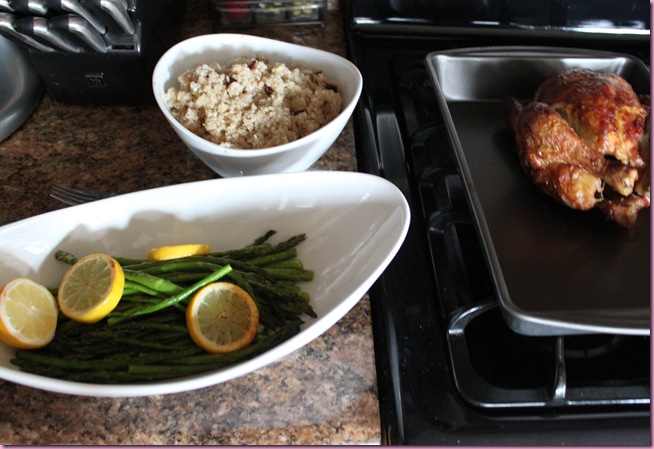 Lemon and garlic asparagus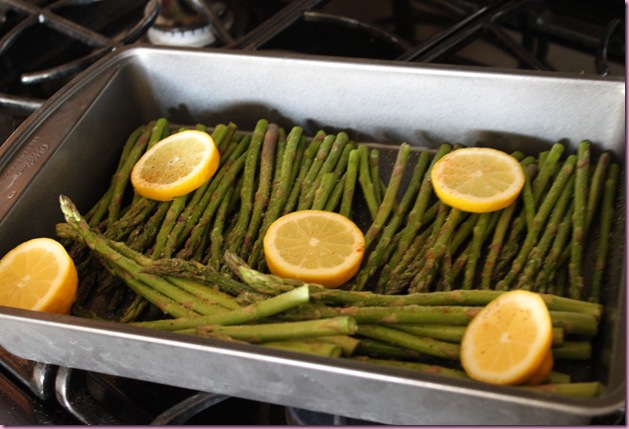 (with garlic powder, sea salt, pepper, a little cayenne, olive oil and lemon slices)
Quinoa was goat cheese, walnuts and dried cranberries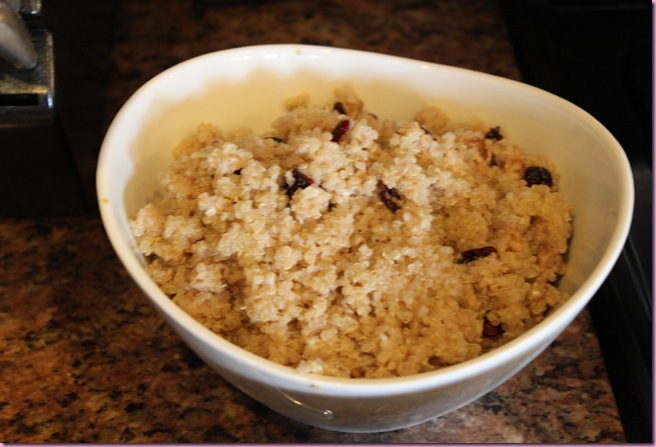 (seasoned with a little bit of walnut oil, sea salt and pepper)
and a rotisserie chicken, bought earlier in the day and heated up in the oven. The best part about heating up a store-bought rotisserie chicken? Feeling like you made it yourself when you take it out of the oven 😉
I had a glorious plate of quinoa and veg, while the Pilot and MIL munched the chicken and sides.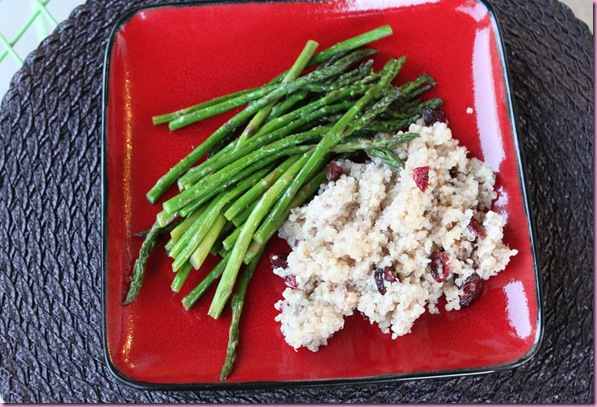 Whenever I bring chicken home, Bella knows it's in the house. She stares at the fridge longingly, and last night, took her begging to an entirely different level.
She was TWIRLING for chicken. We gave her a few pieces for that one 😉
After dinner, we went to La Encantada and walked around, grabbed gelato –I was too full from dinner- and then came back to the casa. The Pilot had to leave for work at 3am, so after he left, I tossed and turned :/
This woke me up: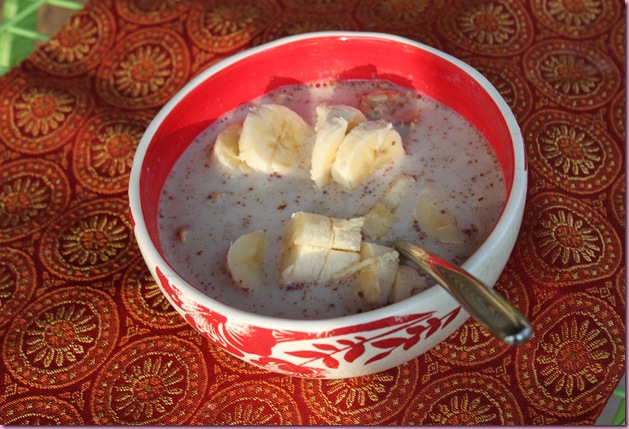 I'm off to drop off MIL at the airport (so glad she was here this weekend!), then weights time, a midwife appointment, and then shopping for a dress to wear to a wedding this weekend with a friend.
See ya later today!
xoxo
Gina
Something to think:
"You can't cross the sea merely by standing and staring at the water."

Rabindranath Tagore