Heyyy !

How's your day going?? Holy tees and cookies! Keep those giveaway entries coming

  And thank you so mucho to those of you who have voted already <3
This morning, I totally changed around my plans. Since I started working full-time, every day has been rush rush rush. Blog, workout, pre-blog, work, finish blog, read, sleep, repeat. Today, I just wanted to slooooooow down and eat my breakfast on the couch without eating quickly standing at the counter before taking off.
So I did.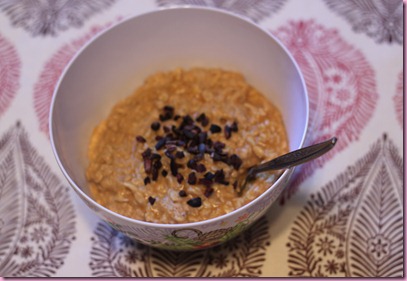 I had hefty bowl of pumpkin protein oats (1 C oats, 1 scoop Sun Warrior, almond milk, cinnamon, nutmeg and cacao nibs) and had a lovely breakfast sans rush.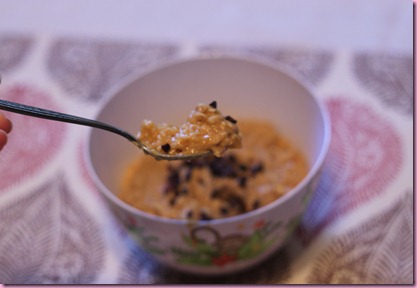 After taking that pic, the spoonful of oats fell onto the placemat.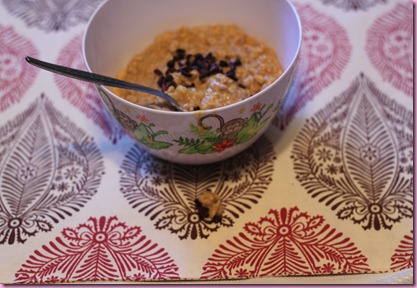 Fail. Haha.
My body was achy from yesterday's intense yoga class, I was tired from a weird night of sleep –I usually sleep like a baby- and I didn't really feel like going to the gym, rushing around to errands and then heading to work.
So I went to the library instead

  I drove there with the windows down- the fall breeze felt ahhhhmazing.
The lady working at the library was so sweet and set me up with a library card even thought I don't *technically* live here, and I can start to use it in two days. I'm pretty excited because with all of the driving I've been doing, I think it will be fun to listen to books on CD while I drive around. I just finished the Brian Tracy CDs and LOVED them. (If you're down with motivational and goal-setting stuff, definitely check out his work)
After the library, somehow I ended up here.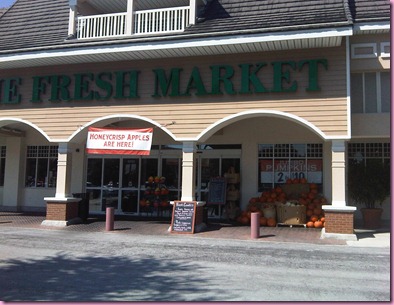 The Fresh Market!
I can't believe that I'm going to say this… but I kinda like Fresh Market more than Whole Paycheck. Whole Foods does have a baller juice bar and hot bar, but the atmosphere at Fresh Market is so beautiful.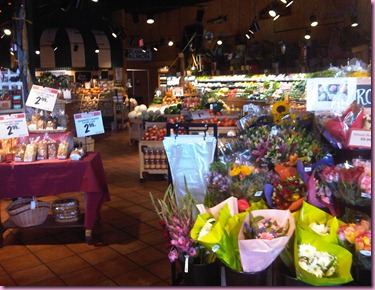 I was doing pirouettes through the produce. No photo evidence, so you'll have to use your imagination

The prices at Fresh Market are redonk, so I usually just browse around in happiness and pick up Fresh Market necessities, like coffee and veggie chips: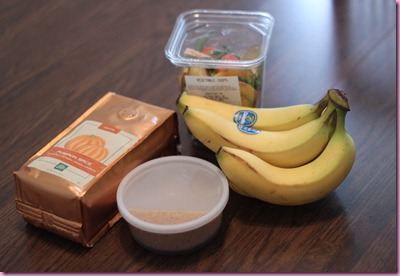 (you can order both online if you don't have a FM nearby)
I also grabbed some bananners and fresh almond butter, since a day without either of those isn't really a day at all.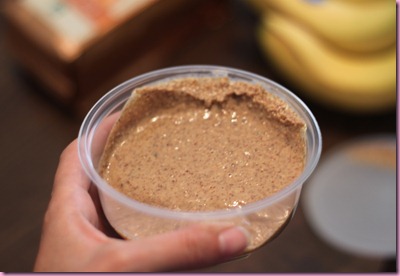 I tasted some to make sure it was fresh… ya know?

It felt so good to have a slow morning after the chaos. I'm off tomorrow, so a non-bento box dinner will be happening (what to make?!), baking, Dance Trance and a little project. Me <—- stoked.
Have a lovely day!
xoxo,
Gina
Something to think:
"I expect to pass through this world but once; any good thing therefore that I can do, or any kindness that I can show to any fellow creature, let me do it now; let me not defer or neglect it, for I shall not pass this way again."

Stephan Grellet