Hey! Happy INDIAN FOOD WEDNESDAY 😀 Hope your morning is going well!
Last night, I cozied up on the couch with the rest of the kale chips: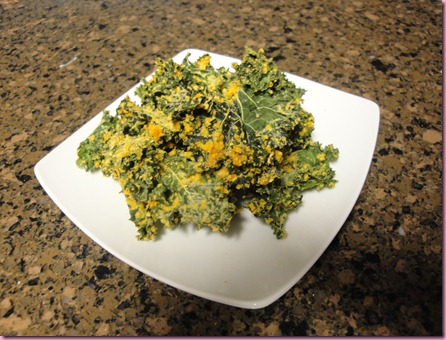 the puppers,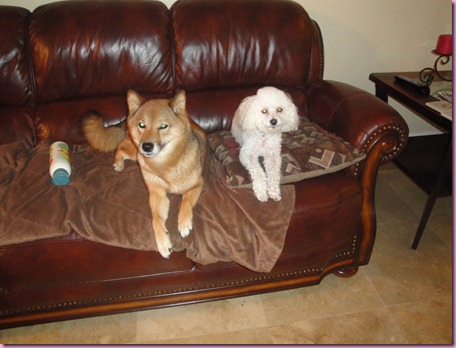 (Viesa looks so sneaky!)
and a documentary (The Business of Being Born—pretty fascinating stuff).
We crashed out and were awoken by the Pilot, who flew late last night and got home at 4:30am. Crazy! He's catching up on zzzzz's and I'm so glad he doesn't have to fly late again tonight.
Bfast was the classic: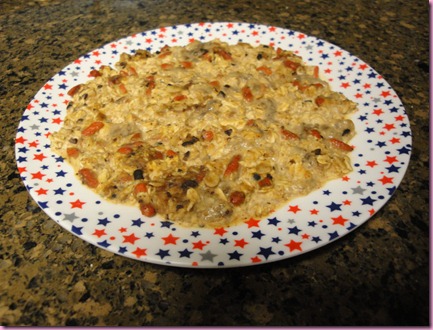 This beauty had:
oats,
almond butter + almond milk,
goji berries and cacao nibs.
When I know a bfast cookie is waiting for me, I don't press "Snooze" as many times 😉
Plan for the day:
–Workout thang
-Tons of training appointments
–Making coleslaw for the squadron BBQ tonight –I've never made coleslaw before so we'll see how this goes…
-Late Indian food lunch with the pilot in between appts
Have a great day and I'll see ya later this afternoon! <3
xoxo,
Gina
Something to talk about: If you could meet any celebrity chef or fitness guru, who would you want to meet? I've been thinking about this one because my friend Beth chatted it up with Tyler Florence yesterday. Cheffer-wise, I would LOVE to meet B-flizzle (aka Bobby Flay) or Paula Deen (she seems like so much fun), and fitness guru-wise, I would definitely want to meet Shaun T. 🙂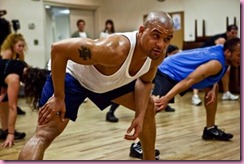 (Source)
Upcoming: A Reader's Request post on what to order at an Indian restaurant