Winter Shape Up 2018: Week 2
Hi friends! Welcome to Week 2 of this year's challenge! While I look forward to putting together the workouts for you during each Shape Up (and filming the videos!) the best part by far is the community that it creates. It's pretty incredible to see women (and dudes!) all over the world, cheering each other on and supporting everyone's fitness goals. Our Facebook group has been a blast so far, and I'm excited to pop in with a couple of surprise Live Workouts along the way. It's not too late to join in the fun if you'd like to Shape Up with us! All of the details are here.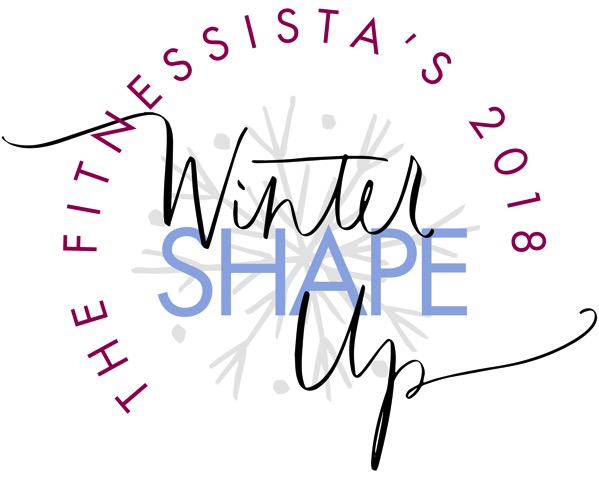 For this week, here's what the workouts look like: (feel free to shuffle around as needed. Talk to a doctor before making any fitness changes and honor your body.)
Workout #1: HIIT + Strength (with video)
Workout #3: Pilates Abs (with video)
Workout #5: Treadmill Workout
Workout #2: Barre Legs Workout (with video)
Workout #4: Upper Body Burner (with video)
Workout #6: Total Body Circuit
Here are the meal ideas!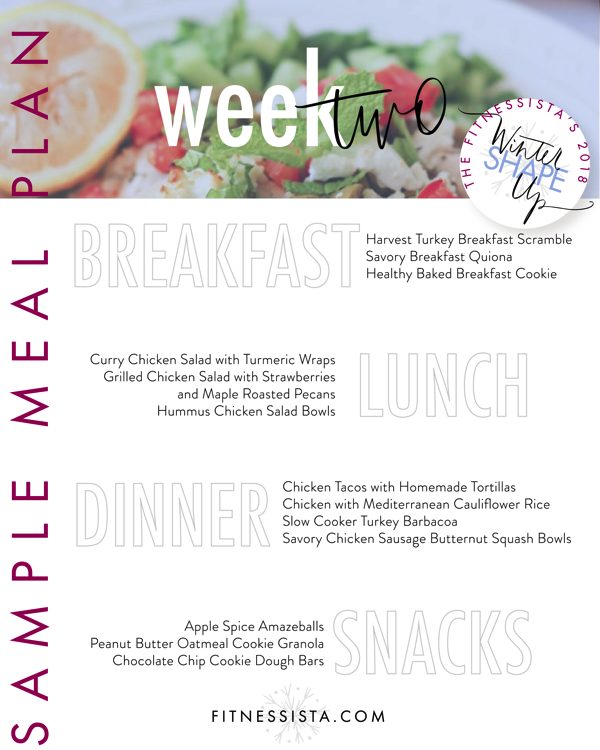 Breakfast
Harvest Turkey Breakfast Scramble
Healthy Baked Breakfast Cookie
Lunch
Curry Chicken Salad with Turmeric Wraps
Grilled Chicken Salad with Strawberries and Maple Roasted Pecans
Dinner
Chicken Tacos with Homemade Tortillas
Chicken with Mediterranean Cauliflower Rice
Savory Chicken Sausage Butternut Squash Bowls
Snacks
Peanut Butter Oatmeal Cookie Granola
Chocolate Chip Cookie Dough Bars
I want to take a second to thank our amazing sponsors, who help to keep the Shape Ups FREE + provide awesome giveaways along the way.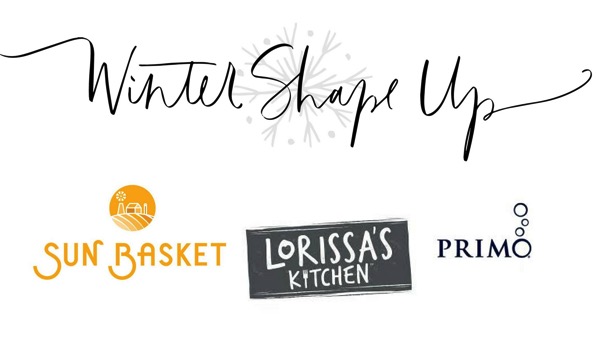 Sun Basket // Lorissa's Kitchen // Primo Water
We have our Lorissa's Kitchen giveaway coming up next week, but for now, here's a little giveaway from me to you.
Leave a comment below each time you complete a workout this week – it doesn't have to be a WSU workout! – and I'll pick 2 lucky winners to receive a Fabletics outfit of their choice.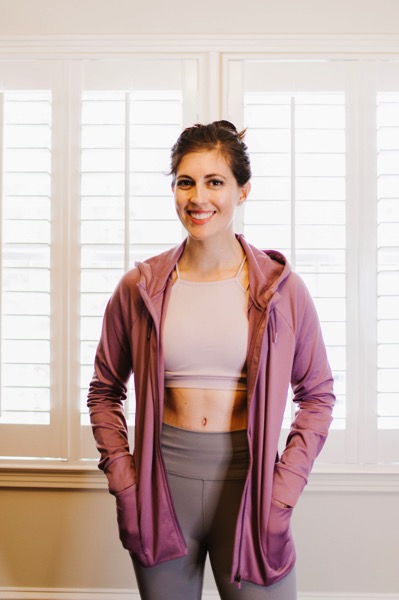 I'm really particular about activewear, and Fabletics is one of my very faves. It's well-made, not super expensive, and they always have unique styles and patterns.
Bonus entries:
-Follow me on Instagram and leave a comment on my last post. Add a purple heart emoji so I know you're entering the giveaway
-Send a little tweet to our awesome sponsors (@lorissaskitchen @sunbasket @primowater) and be sure to include @fitnessista so I can see it!
Ready, set, go!!
xo