Hiiiiii 😀 How are you?? Thanks so much for your amazing discussion and comments on my "What shaped your eating style?" post. As always, I loved reading your responses. There are still quite a few that I'll be writing back to over the next day or so- thanks for being patient with me while I've been Pilot snuggling and hopping on random internet for the past few days 🙂
So we're still in Valdosta.
We were *supposed* to get on a flight ballz early this morning, but the Pilot still has some work to finish up here before he leaves on Tucson vacay with me, so we got a later flight. It's funny how nice it's felt to be back in Valdizzy… for 48 hours 😉
I've been able to enjoy being here with my buddy –a welcomed change since I was usually here alone when we lived here- see my V-town friends, and enjoy the Valdosta restaurant treasures.
Most notably:
LOTS of smoothies and juices from the Main Squeeze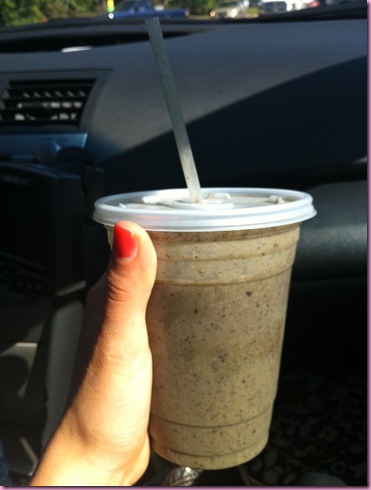 (Vega Smoothie Infusion, blueberries, banana and spinach)
and lunch at Bleu Pub with a very good friend.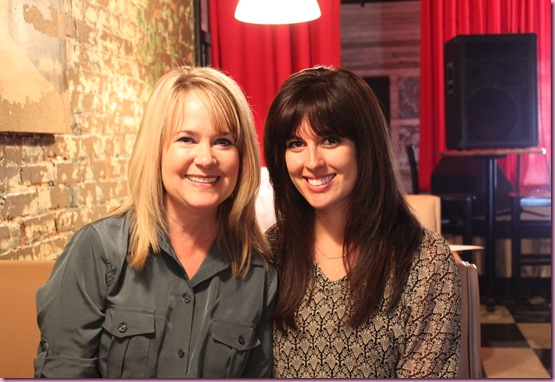 That's Tinkerbell! (<— the blog nickname I gave her)
I've mentioned her about a thousand times before and used to train this lovely lady when I lived here. The Pilot and I got to enjoy a lunch date with Tinkerbell yesterday, and it was perfection 🙂
Sweet potato fries: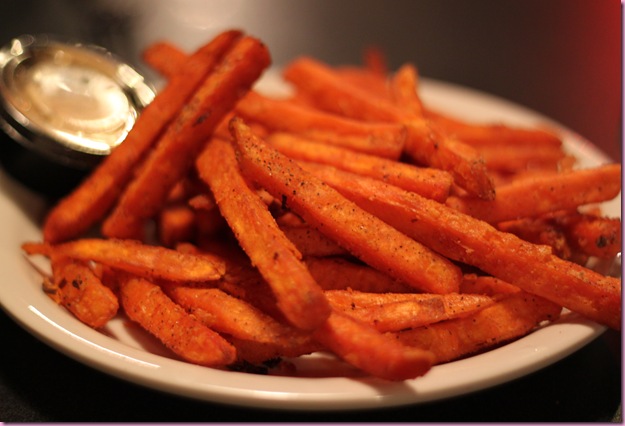 (Crunchy, salty foodgasms)
Salad: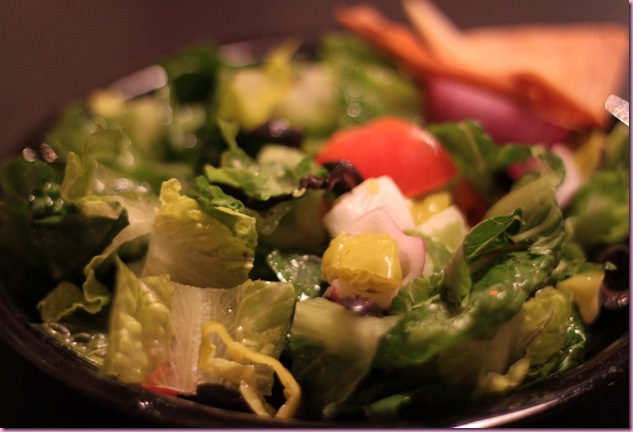 house-made vegan black bean burger: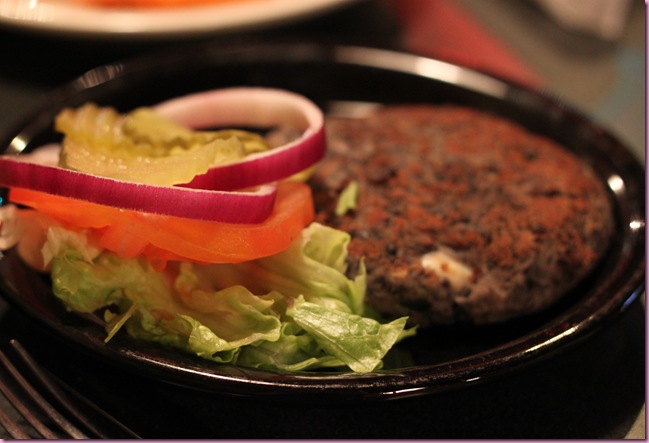 and the Pilot decided to order a fried Oreo.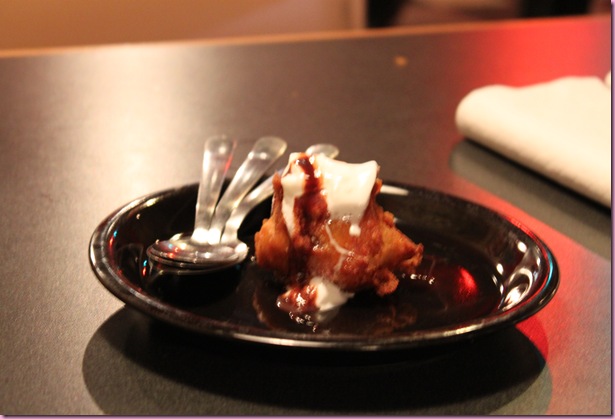 It was like a donut swallowed an Oreo.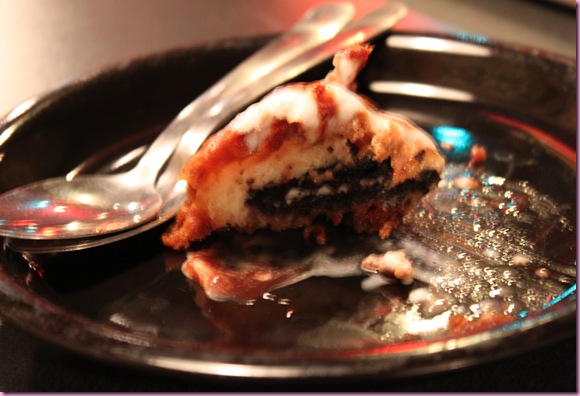 (Sorry for the blur!)
Of course, I had to try a bite and it was surprisingly pretty good! If I'm going to have dessert, I usually want something gooey and chocolaty instead of fried, though 😉 OR a pizookie 😀
Well we're off to enjoy our last afternoon here and am hoping to visit Jeni and her baby one more time. He is the sweetest, tiniest, cutest thing I've ever seen.
Have a lovely day and I'll see you this afternoon!
xoxo
Gina
Cranium's UP! Luon for a Cause is in TWO DAYS! Please send me your pics and descriptions of gently-loved or new lululemon merch that you'd like to donate for an excellent cause. I'll also be including a macaroon raffle in the mix, and all of my donated items will come with 6 macaroons 🙂 It's going to be a blasty 😀