Hi! How's the day going? Hope you're having a lovely afternoon. Happy you liked the list for this month! Thank you for all of the new recipes to try, too. To celebrate October, we made a trip to Costco for the famous $5.99 pie. It's everything I remembered.
We're still having a blast with the nanas, and went to check out Rancho's last night. Rancho's is a quaint Mexican spot with tons of vegan options. Bonus: they serve breakfast all day. They also have a full salad bar + kombucha on the menu! Pretty sure I'd never see that at a Mexican restaurant. The service was amazingly fast, and I especially loved the decor, aka the way I'd decorate my house if my husband approved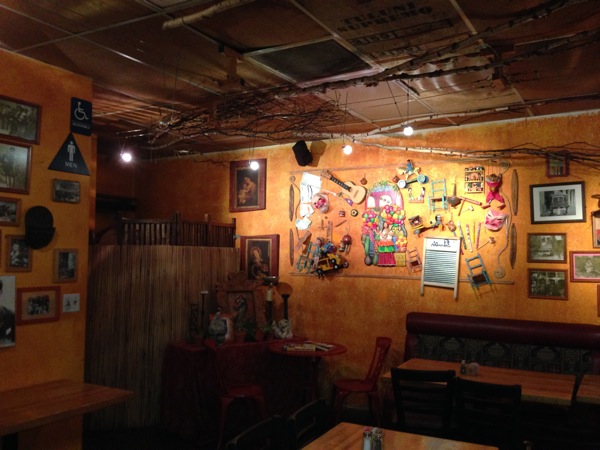 Enchilada, rice, beans, 'rita. All things that are good.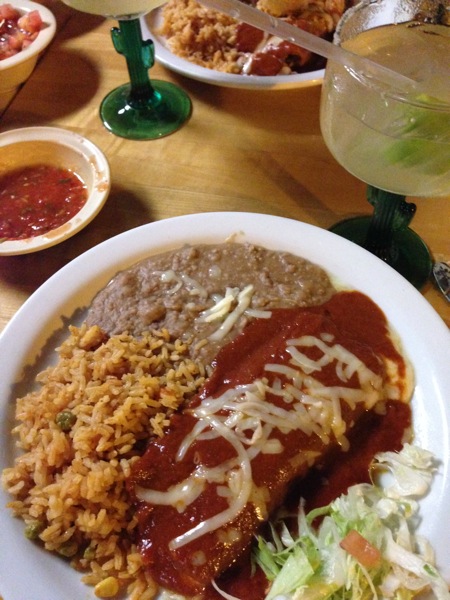 Workout-wise, I've been starting the day with a little bit of movement, to continue on the Mountain Trek habits. It's been nice to ride the spin bike leisurely while watching Scandal (oh, Mellie! And JAKE. Wow. Haha), or get it a good stretch before starting in the email and work blitz before Liv wakes up. It changes based on what I'm teaching: if I have an intense class to teach later, I'll do some stretches and meditation or take the pups for a walk; if I'm off, I'll do more cardio or HIIT-related stuff. While short in duration, these morning activities have been a great way to start the day.
I've been thinking about how I've changed my ways with health and fitness over the past couple of years, and realized the major determining factor: I got out of my own head.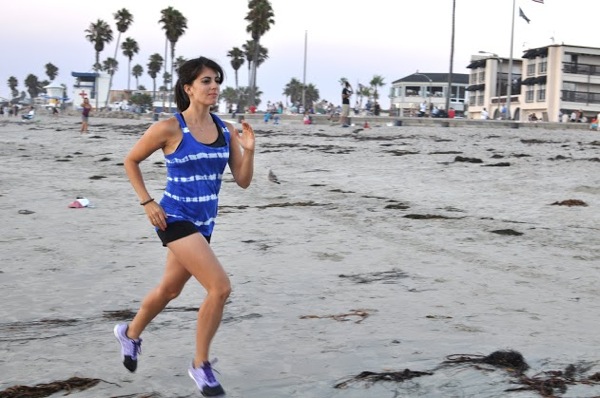 (photo credit: Whitney Benjamin)