Halfway through 2015 check-in
(and how those fitness goals are shaping up!)
Hi friends! How's the morning going? Happy humpday!! Remember back in the day when Wednesday would equal Indian Food Wednesday? I'm bringing it back. After having the delicious Indian feast with Brittany last week, I haven't been able to get it out of my mind! I think we're needing some Sundara today….
It's hard to believe that we're halfway through the year! Like a vast majority of others, I like to take the beginning of a new year to reflect on what I accomplished, and changes I'd like to make moving forward. I create an inspiration board with visual reminders to work towards my goals each day, and also like to set fitness goals.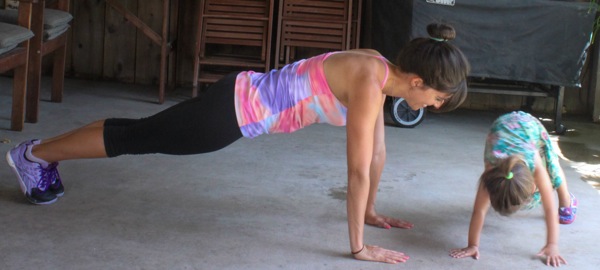 Since we're halfway through the year, it's an ideal time to check in and see how we're doing for 2015.
From my 2014 recap + inspiration board post:
Personal:
-Work on my patience. I think yoga teacher training has helped dramatically with this one, and the following goal. I've been practicing the law of detachment, which doesn't mean I don't care about things, it means that I try to see them as objectively as possible, and try not to let external factors personally affect me. I have a tendency to be "dangerously empathetic" (as quoted by my acupuncturist), to a point where I would let things really get into my heart and soul, and not always in the best way. With patience, I've learned that sometimes you need to slow down, wait, and let things happen as they will. As a control freak by nature, it's been challenging, but really good for me.
-Work on compassion. YTT has also helped with this one, and while there's always room for improvement, I've been more inspired to do something with compassion. You can't create actions out of feelings.
-Work on being the best mom, wife, sister, friend I can be. This is my huge goal that will never feel like it's accomplished, but gives me purpose each day.
-Explore going back to school. I've done quite a bit of research and talked to the Pilot, and if we get stationed in Tucson again, I'd like to do the accelerated MBA program at Eller (where I did my BSBA in Finance). If/when we get back to T-town, baby will be preschool-aged and since the program is only one year (an intense year, but a year!), I think it will be manageable.
Career:
-Finish my Women's Fitness Specialist certification. Ehhhh. This was a good reminder. 🙂 I'm halfway through and really enjoying the course, I've just sucked at making time to actually finish it. Maybe after we're into Summer Shape Up I can buckle down and get it done.
-Write my proposal for book concept #2. This one is on hold for a while with everything else I'm working on, in addition to growing a tiny human. I would love to write another book eventually, but in the meantime, I'm still working on getting the word out there about "HIIT It!" and other projects.
-Explore DVD #2. I was thinking about this one, and decided I definitely want to film a full Barre Blast class. It will probably be via Digital Download, and very inexpensive but enough to cover the costs to hire that one awesome video guy.
-Improve my photography skills. This is something I'm always working on, and still would like to enroll in a photography class.
-Wrap up another huge project that's in the works (sorry I have to be lame-vague right now, but I promise it will be worth the wait!). This is where any extra time has been going, and a huge reason why I don't watch a ton of TV. I've been cranking away to create something (hopefully?) awesome, and can't wait to share it this fall.
Health:
-Meditate more often, or just enjoy a bit of silence each day. YTT to the rescue again. Right away, we were encouraged to start a meditation practice, and it's something that's been easy for me to continue throughout our training. Even 5 minutes a day makes a huge difference. If you guys would like, I'd be happy to put together some meditations to share!
-Reduce stress and anxiety. While I don't think I've been able to *reduce* these things, I think that I've found ways to manage them. I've found that getting a good night's sleep, reducing caffeine (right now I'll do one cup of half-caf, max), getting in movement each day, and talking to others helps a ton.
-Prioritize sleep. We haven't been fantastic at this one, but it's something we're going to start working on again. Since Liv has been going to bed so late -we're going through some major bedtime battles over here haha- we both want to stay up and enjoy some quiet time after she's snoozing. Hopefully once we can get her down at a reasonable hour again we'll be able to go to bed early ourselves.
So, tell me friends: how are your goals for 2015 going? Have you crushed any of the fitness, health, personal or career goals you've set?? Was there something that was important to you at the time, and the priority has shifted?
Excited to read these. 🙂 See ya later today with the latest Stitch Fix!
xoxo
Gina