When ShopStyle reached out to me to create my own laydown photo, I was pretty excited about it. For one, it's probably one of the very few things I'll get to do that Miranda Kerr has also done. 😉
To create the photo, I had to think of a theme and sufficiently fill a lot of white space with some of my favorite products.
Lately, I've had a lot going on -especially with Livi's birthday party, finishing the book, getting ready to move, and Winter Shape Up- and I find myself daydreaming about Italy. Just thinking about another trip instantly calms me down when I start to feel a little frenzied, and I thought "vacation" would be a perfect theme for my photo.
I put together some of my vacation-esque outfits and goodies, and the Pilot kindly snapped some shots: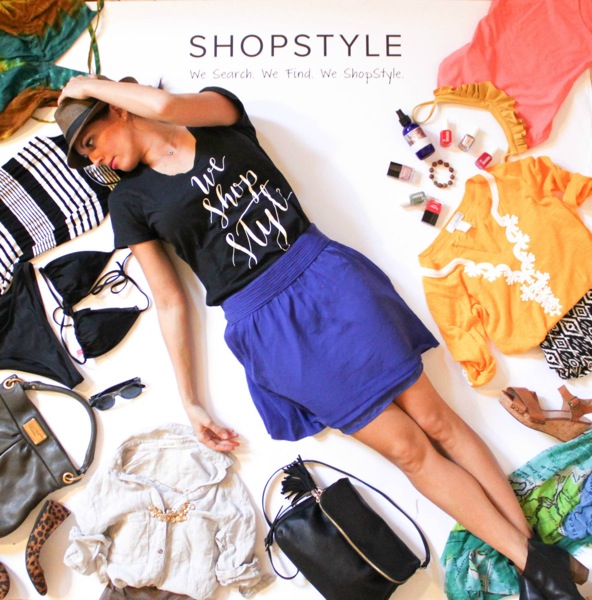 Here's what I picked:
(if I couldn't find the identical item, I linked to some similar ones. Many links are ShopStyle links, which is an awesome site to find anything fashion-related.)
LEFT SIDE
Tie-die halter dress, handmade by a friend (similar)
The Pilot's sunglasses which sneakily became mine
Crossbody bag (similar)
RIGHT SIDE
Anthropologie vintage-style one piece (I am OBSESSED with this one)
My favorite facial spray, nail polishes and coconut bracelet
Tunic- old, from Spiegel
Wedges (found cute TOMs on sale!)
Map scarf (from Stitch Fix)
MY OUTFIT
Fedora (best 5 euros I've ever spent.. ok, tied with the double-chocolate gelato)
Shopstyle Tee
Cobalt skirt- old, from LOFT
Tiffany & Co necklace
If you could pick one word to describe your wardrobe's theme, what would it be? I was surprised to see how many vacation-quality pieces I have. Guess living in a super warm climate will do that to ya 😉
xoxo
Gina
[This post was sponsored by Shopstyle! Thank you so much for supporting this blog and the sponsors who help support our family. xo]