12/10: Meals and fitness for the week + holiday workout songs
Considering how bad I felt after my last half, my legs are feeling pretty good(ish) today. We'll talk tomorrow, though: the official test of post-race soreness.
Thank you so much for all of your awesome comments on the race. It feels good to know that I put myself out there, and while I didn't run as well as I'd hoped, it's NBD. There are a thousand races in the sea 😉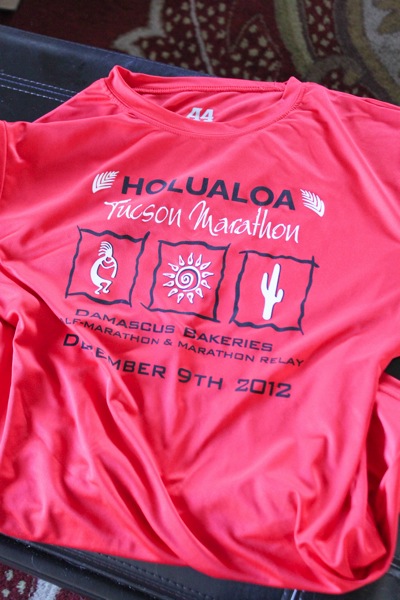 I'm looking forward to giving my legs a little break today and tomorrow to let them heal before teaching Zumba on Wednesday.
Here's what the tentative fitness plan for the week looks like:
Sunday: Half marathon- done!
Monday: OFF
Tuesday: OFF 
Wednesday: teach Zumba (45 min)
Thursday: Weights and HIIT (45 min total)
Friday: Easy cardio (30 min or so)
Saturday: Weights and teach Zumba (20 min weights, 45 min Zumba)
Realistically, I'll likely end up skipping the Saturday weights and/or have extra teaching classes in there. It's always nice to have a plan, but things usually change or get shuffled around. There's also a Friday 5k running through the lights at Winterhaven, so depending on my teaching schedule, how my legs heal and life, I was thinking it would be fun to take Liv and push the jogging stroller.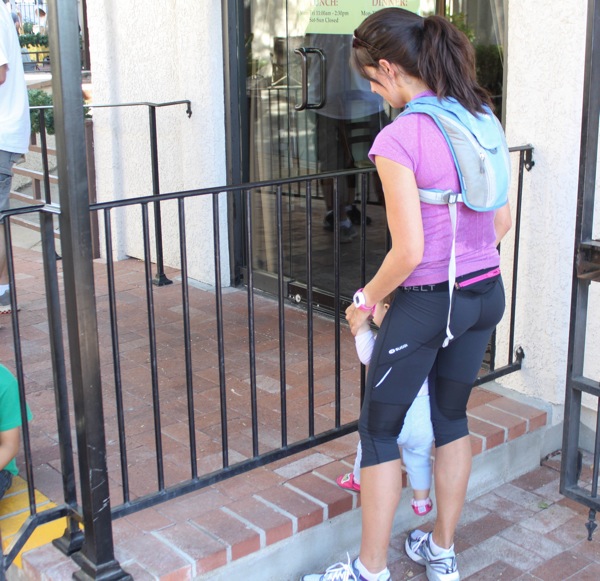 As far as meal planning goes, I'm a day behind this week and not sure what we're doing yet. I have a pesto pasta dish planned for tonight, but am going to hit up TJs after I figure out what to make for the rest of the week. I'm taking a meal tomorrow night to a family who just had a baby, and Wednesday night is a Christmas party girls' night, so I'm excited to try out a few new things. Let me know if you have any ideas!
During the race yesterday, I strategically placed some holiday workout songs in the mix to give me some extra pep. It worked! When I heard Trans-Siberian orchestra at the end of my playlist, I knew I was almost there. 
When I was Googling holiday workout songs, I was pretty bummed out by the tempo of the songs I've found. I also have to admit that I'm pretty tired of the N Sync and Jessica Simpson stuff. Please don't be mad. I also like my workout music to be uptempo for the most part. "Silent Night" isn't gonna push my workout buttons.
Here's a little list of some of my favorite holiday workout faves:

"Sugarplum" Bond
"Last Christmas" Cascada
"Love Like Winter" AFI
"Christmas Tree" Lady Gaga
"God Rest Ye Merry Gentlemen" Barenaked Ladies and Sarah McLaughlan
"Run Rudolph Run" Cee-Lo Green
"Carol of the Bells" The Festival of Rock Orchestra 
"All I Want For Christmas Is You" Glee Cast
"Wizards in Winter" Trans-Siberian Orchestra
"Christmas Wrapping" The Waitresses
"My Christmas List" Simple Plan
"Jingle Bells" Brian Setzer Orchestra
"Christmas Eve / Sarajevo" Trans-Siberian Orchestra
"We Wish You a Merry Christmas" Weezer
Cool down: "Cold December Night" Michael Buble (swoonmaster extraordinaire) 
Playlists like these make me REALLY miss teaching spin. Putting together themed playlists was always so much fun. 
Do you like working out to holiday music? Any awesome songs that I missed?
What's on your fitness plan for the week?
Hope you have a very happy Monday. Don't forget to set a goal for the week and go after it!
xoxo
Gina