3/30: Meals and fitness for the week
Morning! How's your weekend going?
Ours has actually been kind of *normal*, which is especially nice considering the fact that we're in for a wild and crazy next couple of weeks. The movers came on Friday, packed up half the house and left it livable for us to enjoy this weekend before they come back. Everything will be done on Monday, we'll spend the week on base, and head to San Diego next weekend! Things ended up getting pushed back with our new place, so we'll get the keys this coming weekend. I'm so excited about it! I'm actually kind of looking forward to staying on base since it's close to everything. It will be like a mini vacation before the unpacking begins 🙂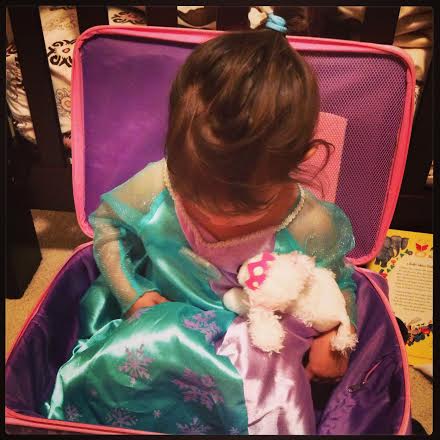 (Livi aka Princess Elsa, helping me to pack up the things we'll need for the next week and a half) 
Since I won't have access to my usual kitchen tools and goodies this week, meals are going to be on the extra simple side. We'll be able to cook there since our room has a kitchen and a grill outside. I'm also glad that the pups will be able to stay with us on base, too.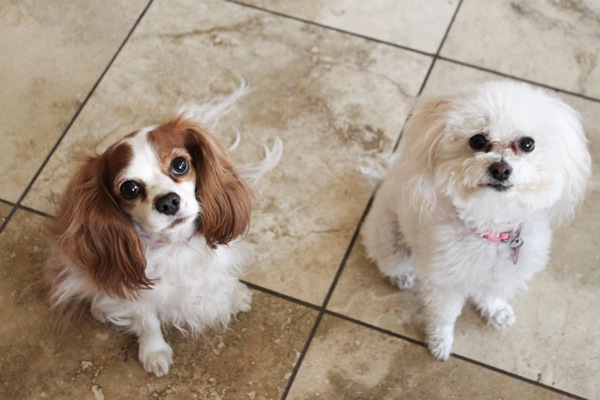 (Bella is a moving pro, but she's about to teach Caro the ways)
Here are some menu ideas for the week, but I'm sure more restaurant meals will sneak in there. Friends and family want to meet up this week before we go, so food is usually involved. 
Enchiladas, rice and beans (<– new recipe otw)
Burger night with black bean burgers, jalapeño burgers, sweet potato fries, broccoli
Pizza (homemade with a mix of toppings), salad
Snacks that I'll make tonight to bring with us:
-Amazeballs
-Paleo bread
-Grocery stop for yogurt, eggs, breakfast/lunch stuff and produce
Here's what the fitness plan looks like:
Sunday: Lower body and HIIT
Monday: Upper body + hills
Tuesday: OFF
Wednesday: Teach Zumba
Thursday: Yoga
Friday: Total body circuit
Saturday: Teach Zumba (one more before we go!)
Are you planning and prepping this week? Cooked any awesome hotel meals, or usually stick to takeout when you're at a hotel?
Watching b-ball today?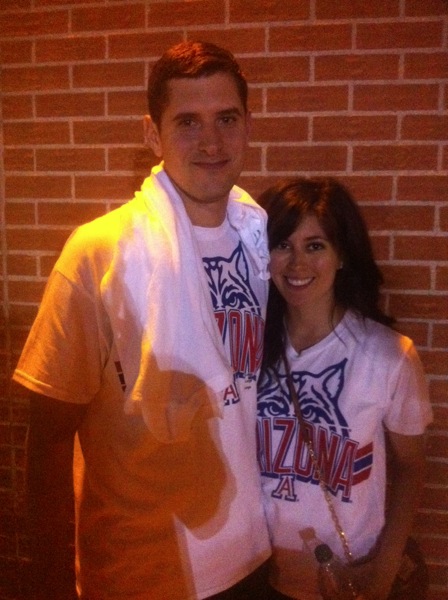 Cats lost last night, but they had an amazing season, especially considering that we lost one of our best players to injury early in the season. I'm excited to see how they do next year.
Have a happy Sunday <3 See ya later today with some weekend pics!
xo
G